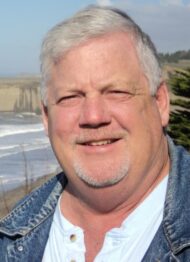 Robert Tietjen, 68
September 15, 2021
Robert Charles Tietjen, known as Bob or Bobby, passed into his next existence on September 15th, 2021.
Originally from Valley Forge, PA, he moved to Lancaster County to attend Millersville University, where he studied Education and Industrial Arts. The following years he worked as an industrial arts teacher in Octorara Area School District before beginning his career at UGI Utilities, where he worked for more than 20 years before retiring from Muscogee County School District as the Energy Finance Manager.
Bob was a brother of the Gamma Tau Chapter of Sigma Tau Gamma and enjoyed being part of social and community groups. He was a long time member of various Rotary clubs and was fond of spending his time at the American Legions where he was a part of the Sons of the American Legion Riders in three different states, serving as Commander of the Sons of the American Legion in Black River, NY.
Bob had an eclectic sense of humor and a contagious laugh. He believed in science and wanted to donate his body for research to help others. He was lucky enough to find love twice, and met his second love while on a solo cruise.
He was a devoted customer of McDonald's, often visiting daily. He frequented so often, that multiple locations in Lancaster named a sandwich 'The McBob'.
Bob was the best 'girl' dad. He faithfully took his daughters to choir, opera, and sports practices and helped build sets for musicals. He taught his daughters to know no boundaries and enjoyed teaching them everything that he had learned from his father. He was always willing to listen with a constructive ear, and his weekly, "I love you Friday" texts will be greatly missed.
He's survived by his daughters, Keri Tietjen, Laura Tietjen and Christie Day, son-in-law Mike Day, and his "Starter Wife" Suzanne Hamsher Tietjen, with whom he had been married to for 31 years and remained good friends, his four grandsons, Taylor Tietjen Smith, Gavin Tietjen Smith, Alexander Day, and Xavier Groff, as well as his two granddaughters, Alivia Groff and Lennox Groff, and his very best friend, his Golden Retriever Kiba.
The family will hold a Celebration of Life for family and friends. In lieu of flowers, please consider a donation to the American Legion to support veterans and their families at mylegion.org.
Leave a condolence on this Memorial Page
Condolences to the Family
September 24, 2021
Bob loved his girls more than life itself. When they hurt, he hurt. He will never be forgotten by me or those that knew him. We enjoyed several cruises & trips together and had planned another one to the Panama Canal which was cancelled due to covid. I would have liked to have had more time with him, but he was taken away from me so unexpectedly. May we all see him in heaven one day. Love & prayers to all that loved him. Trina
September 24, 2021
Thinking of you all with love as you come to terms with this huge loss. I know the lessons and laughter will always be with you.
Melissa Byers
September 23, 2021
My condolences to the family on your loss of a loving husband, father, grandfather and friend.
Carly Meyer