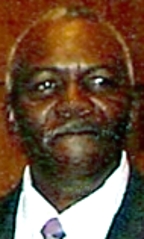 Robert L. Abney, 66
Robert L. Abney, 66, of Lancaster, died April 8. Born in Mississippi to late Walter & Luella (Brown) Abney. He was one of 12 siblings. Surviving, son Derrick Jones, Lititz, daughter Joyce Butler, Lancaster, and sister, Mary Alice Clay, Los Angeles, CA.
Funeral Service will be held on Monday, April 18 at Charles F. Snyder Funeral Home & Crematory 414 E. King St. Lancaster, PA at 12noon. Viewing 11-12noon. Interment in Mellinger Mennonite Cemetery. For online condolences, visit SnyderFuneralHome.com. Charles F. Snyder Funeral Home & Crematory 717-393-9661.
Leave a condolence on this Memorial Page
Condolences to the Family
Please accept my deepest sympathy on the loss of your loved one.
I am sure that you all will miss him very much and so your hearts are very heavy at this time. May you find comfort in your memories of your dear ones. The Bible at 2 Corinthians 1:3-4 speaks of God as the God of tender mercies that comforts us in all of our tribulations. He provides that comfort through his word. One instance of this comfort can be found at John 5:28-29 where Jesus Christ stated, "Do not marvel at this, because the hour is coming when all in the memorial tombs will hear his voice and come out." This means that you as a family may have the opportunity to see your dear one again.
Sincerely,
Cheryl
To the Abney family: We are so sorry about your lose, Uncle Robert was a good man and we will miss him very much. We love Robert and never will forget him.We Love the family too. May God keep you all and be blessed. Love always,
Leroy and Robert Bowman
Isola,Ms and Indianola Miss.
Although we can't be there in the flesh are prayers are with you during this time of loss. May these words bring you some peace because if we could we would turn back the hands of time.
If We Could Bring You Back Again
If we could bring you back again,
For one more hour or day,
We'd express all our unspoken love;
We'd have countless things to say.
If we could bring you back again,
We'd say we treasured you,
And that your presence in our lives
Meant more than we ever knew.
If we could bring you back again,
To tell you what we should,
You'd know how much we miss you now,
And if we could, we would.
God bless!
Love,
The Family(Indianola,MS)
I would like to extend my deepest and most sincere sympathy to the Abney family. Even though my father and I didn't get to spend the family time we should have, I still love him and will never forget him. I am glad to have gotten to know him when I did, he was a caring and great man. May God keep each and everyone of you in his blessings and I will keep yall in my prayers.
His daughter Carolyn Burnett of Indianola, MS/Memphis, TN
Please accept our deepest sympathy on the loss of your loved ones. May God provide you with strength and peace during your time of bereavement
God bless and keep each of you.
Love,
His Sister,Minister Mary Clay and Prayerline touched by God of Los Angeles, CA