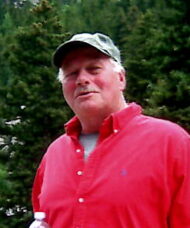 Robert J. "Bob" Walrath, 66
December 07, 2021
Robert Jordan Walrath, Jr., 66, of Strasburg, PA passed away on December 7, 2021. He was born to Dorothy and Robert Walrath on December, 20 1954. Bob graduated from Lafayette High School in 1973, Onondaga Community College 1979 associates in music, 1981 Bachelors in Education from Cortland State and graduated from Syracuse University, with a Masters in Counseling, in 1984. Bob had a thirty-year career as a guidance counselor at Cortland Jr Sr High School where he also coached boys and girl's tennis for thirty years. He got to live his retirement dream in Lancaster County, Pennsylvania. He was happily married and survived by the love of his life, Judy (Nitzpon) Walrath of 46 years. Bob is also survived by his daughters Sarah (Scott), Tirzah (Ari), and Eden. His sons Seth (Sarah), Isaac, and Levi Walrath. His grandchildren Lydia and Gabe Sujkowski, Joy and Elsa Walrath.
Bob loved talking about the Lord to anyone who listened, and even to those who didn't! He loved puttering in his workshop by himself, or working on projects with his kids. He was very knowledgeable about music and could rattle off random facts about the history and the lyrics of the song. He also loved to listen to music and would spend hours listening to various artists, new and old.
A hard worker, Bob endured many hardships in order to finish the race. Bob loved his children, and was his kid's biggest fan and would talk to anyone about them – specifically recalling old games, conversations and details like nobody else could.
He loved his property in upstate New York, affectionately known as "The Pond," where he spent years caring for the land and making a lifetime of memories with his family.
Bob's ancestors were from the American Revolution and he loved learning and sharing stories about it. His favorite book was the Bible and he could quote any scripture by heart. He was an ear to listen, a shoulder to lean on.
He loved traveling with his wife, especially visiting their children, throughout the country. He was so happy to buy his dream home in Strasburg, Pennsylvania and buy his wife her dream car. He loved to have everyone together for Thanksgiving.
Memorial Services for Bob will be held at 3:30PM, Sunday, December 12, 2021 at Keystone Church, 20 Harristown Rd., Paradise, PA 17562. A visitation will be held at the church from 1:30PM until the time of service. Interment will be private and held at the convenience of the family. In lieu of flowers, contributions in memory of Bob may be made to Keystone Church by sending donations to 6 Pequea Dr., Paradise, PA 17562 or to Hopeseed Foundation.
Leave a condolence on this Memorial Page
Condolences to the Family
December 20, 2021
My thoughts are with Judy and her family. I will remember Bob for being a supportive tennis coach and inspiration to my son. He inspired my son to pursue a career as a guidance counselor. Be well and stay safe.
December 20, 2021
Judy and Family,
Our thoughts and prayers are with you. I so enjoyed my visits with Bob, when we were both enduring a season of crisis. Bob was a great encouragement to me and will always be a model to me of suffering well while pressing into God. There a handful of great saints, of which I have read, who seemed to suffer harder than most and still stood firm in the faith, enduring to the end. Bob is added to that number in my eyes. I will forever be grateful for the wisdom and compassion that you both shared with our family during a dificult time. I regret not keeping up with Bob, but look forward to being reunited one day.
~Joel and Jen Robinson
December 17, 2021
Dear Judy and family, What good times we shared together. I have always had so much respect for you and Bob. You were quick to express your love and pride to be his wife and the mother of his children. Heaven will welcome him as we remember him as a man of God. God bestowes His blessings and love to you and your children. Much love, Judy Booth
December 15, 2021
For those who would like to watch the recorded version of his memorial service:
https://vimeo.com/655087725/2596645b36
Thank you all for the kind words and meaningful stories.-The Walrath Family
December 14, 2021
My deepest condolences to Judy and family from our family. "Coach" or "Big Bad Bob" as we might call him from time to time depending on the bus trip to our next match. He was truly one of a kind. A very influential person to many of us during the best times of our lives! His door always wide open for any type of chat, but it always ended with positive advice…and tennis of course. Seth, we had some great times in our high school years and one of my fondest was our team from '92-'96, all made possible because of your dad and his tolerance of us always seeming to test him somehow. All in good fun and most of the time we could get him to crack a smile and join in, but he was always laser focused on the task at hand. I appreciate that now more than ever. He had no doubt we could all be successful on and off the court, and gave us that drive to win just by his confidence in us. He will be missed but I promise, never forgotten!
December 13, 2021
Judy and family,
We are so sorry to hear of Bob's passing. We have great memories of Life Group here in Cortland and our group's visit to the Pond. Comforting to know he's with the Lord, enjoying heaven! Prayers for you all.
Wayne and Kathy Miller
December 13, 2021
Judy and family, I'm so sorry for your loss upon hearing of the passing of Bob. I grew up next door to Bob and he was the big brother I never had. From about the age of 8 or 9, he would spend countless hours with me playing catch with either a football or baseball or shooting baskets in his driveway. He would take me to what was then the Lafayette High School where I would run passing patterns for him to practice his throwing. Most of those sessions were followed by an ice cream and we would just drive around town and while I can't recall specific topics of conversation, his words always struck me as meaningful, guiding, and principled.
Dorothy would pick me up after school and take me to Bob's football games. I was in awe watching him play and particularly the way he moved and threw. He was a gifted athlete and sometimes he would look along the sidelines and give me a silent nod and I felt so proud. He would attend my first basketball games and his presence just meant the world to me.
I remember going to Syracuse with Bob to pick up Karen and knew, even at that young age, I knew there was something very special between you.
He taught me so much. About how to be a young man, how to pass and catch, and how to play my first cords on a guitar (something I enjoy still to this day). Mostly I think about how kind and patient he was with me and how he would listen, ask questions and be completely sincere during our conversations such as they were coming from a 10-year-old. He's entered my thoughts many times over the years and while I intended to make contact to simply thank him for his tutelage, I never did and regret that. Please know that for me, his formative presence at such an early age is something I am truly grateful for. He was the most gracious, unassuming, patient person I've probably ever known. Chuck Schmidt
December 12, 2021
Judy, Eden, and Family, so sorry for your loss. Hugs thoughts and many prayers are with you all. Shirl and Ed Hess
December 12, 2021
Judy and Family, We were deeply shocked at the loss of Bob, a terrific human being and a worthy pillar of a deep faith in the Lord. Know that our hearts and thoughts are with you all. Rob and Mark Ellis
December 12, 2021
Along with you, I am mourning the loss of your wonderful husband and father. Bob was truly a loving, wise, patient, and soft-spoken man. May he rest peacefully. You are all in my thoughts and prayers. With blessings and love, Cindy
December 12, 2021
My deepest condolences to your family on the loss of Bob.
"Uncle" Bob (that's what me and my friends called him) was my tennis coach at Cortland HS for 5 years. Not only was he a great coach and teacher (we won a sectional title and 2 straight league titles), he was an all around great guy. My thoughts and prayers to your entire family😢😢
December 12, 2021
Much love from the Class of '91.
Undefeated, 2x league champs.
#Hesourcoach
December 12, 2021
Fred and I are very sorry for your loss. He was a good neighbor for 30 + years in Cortland,before they moved to Strasburg, their retirement home. Prayers to all the family and know we love you and loved Bob. We will always remember those special times spent at The Pond. In closing "You will grieve, but your grief will turn to Joy and no one will take away your joy".(John 16:20,22).
December 11, 2021
My thoughts and prayers are with you during this difficult time. I have fond memories of working with Bob at Cortland Jr High.
Sue Connelly
December 11, 2021
Bob is a great man who was wise as a coach and counselor and I enjoyed conversations anytime I had the opportunity to speak with him. Rest in great peace Bob.
December 11, 2021
I'm praying for you and your family. May God's presence bring you comfort and peace. If you need help anything, your neighbors are here for you.
Sympathies, Forrest
December 10, 2021
Judy and Family,
We are so sad to hear of your loss. I knew Bob from coaching boys/girls tennis over many years. He was an inspiration to my players and me for his dedication to the sport and to the players conduct and politeness on and off the court. I feel blessed for having known him.
Our hearts and prayers go out to you with deepest sympathy.
December 10, 2021
I am so sorry to hear about this loss. Bob was a great man! I love you guys so much. Hope you are all hanging in there. He was such a joy and light to be around, what a blessing to have in your family. May your kids carry that on as they always have. Wish I could be there to cry with you all.
Love,
Johanna
December 10, 2021
Judy and Family, There aren't any words to express my sorrow for you! Bob's with our Heavenly Father! Please know that I sincerely care! Blessings and Love to each one, Sandy Addis
December 10, 2021
I loved talking with Bob. I wish we would have spent more time with you both. He was very kind and his love for the Lord was evident. We will keep you in our prayers Judy and Eden! Love , Bob and Phyllis
December 10, 2021
Judy, your family is in our thoughts and prayers as you navigate throught this season. Please feel free to reach out with anything you need.
Visitation

Sunday, December 12, 2021
1:30 PM - 3:30 PM
Keystone Church
20 Harristown Rd.
Paradise, PA 17562

Map and Directions

Services

Sunday, December 12, 2021
3:30 PM - 4:30 PM
Keystone Church
20 Harristown Rd.
Paradise, PA 17562

Map and Directions