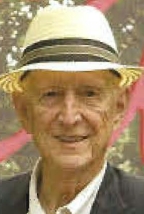 Robert H. Thompson, Sr., 86
Robert H. Thompson Sr., 86, of Lancaster, passed away at Lancaster General Hospital on Friday, December 26, 2008. He was born in Lancaster and was the son of the late John Thompson and Julia (Keller) Thompson-Swartz.
He was the husband of the late Carola V. (Kloidt) Thompson who died January 13, 2001. They celebrated 53 years of marriage.
Robert retired July 4, 2003 after 53 years of service as a Senior Lieutenant with the Lancaster City Police Department and Administrative Assistant to the Chief of Police. His career started in 1950 because of his business administration training and short hand abilities. Later the Police Department learned of his abilities in photography and he became the first official photographer for the City Police. Thompson handled administrative and fiscal duties for eight Chiefs of Police. He also designed the first photo lab for the Police Department on a $2500 budget. In 1957, he published an article "The Camera as an Arm of Justice" for the Professional Photographer Magazine. He also was the first to use a computer bringing his own into the Police Dept. He helped train many officers in the techniques of photographic evidence.
Robert was a Veteran of WWII serving in the U.S. Army Air Corps. He held the rank of Staff Sergeant and his position was to teach photo reconnaissance from B-29 Bombers.
Robert was a 1940 midyear graduate from JP McCaskey High School, graduate of Lancaster Business School, the Air Force School of Photography, and the School of Modern Photography in NYC.
Robert was of the Catholic faith. He was a lifetime member of the Lancaster Elks Lodge #134, Fraternal Order of Police, and Robert loved spending time with his family.
Surviving; a son Robert H. Thompson Jr. husband of Sandi M. of Lancaster, a grandson Robert Christian Thompson husband of Melissa, granddaughter Nicole Thompson and two great grandchildren Christian and Avery. He was preceded in death by a grandson Jay Kreider, and greatgrandson, Robert Christian Thompson.
Relatives and friends are respectively invited to attend the Funeral Service from the Charles F. Snyder Funeral Home, 414 E. King St. Lancaster, PA, 717-393-9661, on Wednesday, December 31, 2008 at 11am with Rev. Leo Goodman officiating. Friends may pay their respects to the family from 10-11am at the funeral home. Military Honors will be accorded by the Lancaster Red Rose Honor Guard and the Lancaster City Police Department. Interment will take place from St. Anthony's Catholic Cemetery. In lieu of flowers, memorial contributions in Robert's memory may be made to The Lancaster City Police Foundation, c/o Lancaster City Police, 39 W. Chestnut St. Lancaster, PA 17603. To send the family online condolences please visit www.snyderfuneralhome.com
Leave a condolence on this Memorial Page
I just wanted to let you know that I'm thinking of you at this time of great loss. Bob, I know how much your father means to you and can relate to your sorrow. Please know your in my prayers during this time.
Love, Tabby and Doug Hummer

Bob:
Sorry to read about your father's death. It sounds as though he had a wonderful life, and no doubt you are proud of everything he accomplished, especially around the city police station. I also read where he served his country during World War II. As Tom Brokow noted, he was a member of the "greatest generation." Unfortunately, those ranks are dwindling fast.
We will remember your father in our prayers.
Dave & Molly Hennigan
So very sorry for the loss of this Great Man. Every time he was in the office he would light up the place and left no member of the team untouched by his kind, caring, persona. Thank you for making him part of my life. His Smile Says it all…. and Dear God, He Loved His Family….
Peace,
Dusty, Linnie, Nick and Lauren Loeffler