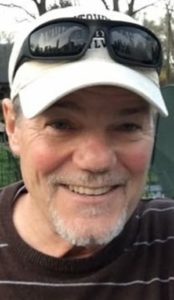 Robert E. Resch Sr., 66
July 13, 2017
Robert E. Resch Sr., 66, of Lancaster PA, entered into rest peacefully at home in the loving care of his wife and son, on Thursday July 13, 2017 after a courageous battle with cancer. Born in Lancaster, he was the husband of Cynthia E. Resch with whom he shared 34 years of marriage. Bob was the son of Harry P. Resch and Faye V. Myers Shuman.
Bob worked for PPL Electric Utilities Corp. in Lancaster where he retired as a Lineman. He graduated from J.P. McCaskey High School and later received a degree in Marketing from Penn State University.
CERT International Christian missions were his passion, he longed to help people all over the world feel the love of Jesus Christ. A few of his memorable mission trips were Peru, Thailand, Mexico, Romania and Africa.
In addition to his wife, Cindy, he is survived by his son Robert E. Resch Jr. of Washington DC, sisters, Carolyn, wife of Don Slover and Jane, wife of Patrick M. Egan, sisters-in-law, Patty, wife of Remi Briand, and Lori wife of Steve Roschel. Bob was a loving uncle to many nieces and nephews, Chad, Kerry, Kristen, Kelly, Justine, Shawn, R.J., Jennifer, and Monika.
Friends will be received on Saturday July 22, 2017 at Redeemer Lutheran Church 500 Pearl Street, Lancaster PA, from 10:00 – 12:00 followed by a funeral service. Parking will be available at Wheatland Middle School; shuttle service available to the church. A private interment will follow at a later date. In lieu of flowers, contributions may be made to: Hope Lodge of New York, NY https://donate3.cancer.org/?campaign=hopelodgenewyorkcity and Hospice & Community Care of Lancaster https://www.hospiceandcommunitycare.org/
Leave a condolence on this Memorial Page
Condolences to the Family
July 25, 2017
Cindy
So sorry to hear of Bob's passing
He was one of the good guys
We had fun together as lineman
Although neither of us knew what we were getting into
But we knew we were friends
Hope to see you in the near future
With Love
Ron Murray
July 21, 2017
Cindy
So sorry to hear of Bob's passing! He will be missed, he was also a great co-worker! You have our blessings!
Bob & Cindy Eckert
July 21, 2017
Cindy & Bobby,
I was very saddened to hear of Bob's passing. As they often do, our own families and time have separated us in more recent years. I have very fond memories, especially in my childhood and teens of spending time with all of you all. Bobby, do you remember swimming in your pool early in the summer and the water being cold? We hooked up a hose to the hot water heater in the garage and drained the whole thing to warm up the pool. I fondly remember those good times and many more with you and your family. Karen and I miss seeing Bob and Cindy regularly at our first job at Erbs.
Bob was a very kind man and giving of himself to others. I wish I had known him better in these last few years. The world has lost a good man. Best of wishes, and healing to both of you and all who knew Bob.
Matthew Allen & Family.
July 20, 2017
Bobby, I'm so sorry to hear about the passing of your father. I never got the privilege of meeting him but I know he meant a lot to you. Love you brother. Love Bryan, Kim, Abby and Jackson.
July 19, 2017
Carolyn and Jane and family,
So sorry for the passing of your brother Bobby.You will greatly miss him and the happy times spent together.He is in Heaven and will see him again.My prayers for you and your families as you mourn his loss.
Blessings,
Kathy (Snyder)Goshert
July 19, 2017
We sure gonna miss you down here brother, especially me. You are one of the most faithful friends and selfless givers, just like Jesus You Are. Thank you for serving the world with me/us at CERT International. We praise God and are forever indebted to Christ in you. Your constant passion and undying love to be & share Jesus to the world … physically, will be dearly missed. But your Spirit will …
Thank you Robert, you mighty Warrior of God! I sooo look forward to the day when I will fish with Jesus and you in The Crystal River, flowing from the throne of God. Save a "good spot" in the river for me buddy! ><> ><> Go Fish ><> ><>
Cindy & Bobby, family & friends … our thoughts and prayers are with you, ALWAYS!!! Bruce Rainwater, CERT Staff, volunteers, partners & team members across the globe … unto the ends of the earth. ><>
July 18, 2017
Our hearts go out to you Cindy and Bob Jr. Bob was a wonderful man and always had a positive outlook. We always had a great time with him and Cindy. We will see you in heaven Bob.We love you . Lee and Margie Shultz
July 18, 2017
Cindy;
So sorry to hear of Bobs passing. He was such a great person and a good person too. He will be missed. You and your family our in my thoughts and prayers.
Sharon Brooks
July 17, 2017
With sympathy from M J Jarmon:
I offer my heartfelt condolences to Cindy and the Resch family and friends of Bob. When death robs us of someone we love very much, it causes much sadness and grief. Our loving heavenly Father , Jehovah (Psalm 83:18) gives us hope at Revelations 21: 4 says: "And he will wipe out every tear from their eyes, and death will be no more, neither will mourning nor outcry nor pain be anymore." Isaiah 33:24 guarantees us: "And no resident will say "I am sick," ever again. May these promises from Jehovah God bring you comfort. None of us are guaranteed tomorrow, but we are all guaranteed a resurrection. (John 5:28, John 11:23-25) Again, the family is in my prayers and I offer my heartfelt condolences.
July 17, 2017
We are very sorry to hear about Bob's passing. Our condolences to you, Cindy and the family.
Ed, Kerry, McKenzie and Olivia Specht
July 17, 2017
I am so sorry for your loss. Bob all ways had a great smile when talking with him. Kathleen Resch Kissinger You will be missed.
July 17, 2017
I'm very saddened to hear of Bob's passing and my thoughts and prayers are with you Cindy and Bobby, Jr. I have fond childhood memories of Bob and will always remember him as a happy soul with a very kind heart who was always smiling no matter where he was! Sending prayers to you both and your family for peace, comfort and strength during this difficult time. May God bless you all… Much love, Jen Hartman (Keen)
July 17, 2017
Our thoughts are with you, Cindy, in your loss. Bob was a wonderful man – so kind and generous and full of life. He was a great Leadership Lancaster graduate who care so much to others. He will be missed in our community.
Nancy and Sam Neff
July 16, 2017
My thoughts and prayers are with you Robert and Cindy, Jane, Carolyn and the rest of the family. May God wrap his arms around all of you and comfort you. I remember Bob as aways having a smie on his face. He would aways say hello to me and make me smile when he stopped at the office. God bless you all.
July 16, 2017
Sincere sympathy and prayers are with you Cindy and Bobby Jr . Bob was a wonderful kind-hearted loving caring person and I am sure he will be greatly missed by many. Rest in peace Bob for you are with our Lord. Deepest sincere sympathy Ben and Vicki Hutton
July 16, 2017
My heart breaks for you Cindy. My love and prayers are with you, Bobby and the family. May you find comfort and peace.
Love and Blessings,
Margie Schelling-Finnerty
July 16, 2017
Can't believe your gone. What a terrific guy. So glad we had the chance to know you and share some fun times. You did such good work here on earth. Now you will do GOD's good work in heaven. Brenda and John Kay
July 16, 2017
My heartfelt condolences go out to the entire Resch family on the loss of Robert (Bob) E. Resch, Sr. I treasure all the wonderful times that I spent with Bob and Cindy, including our working days together at PP&L. May Bob Rest In Peace and may his family find comfort and solace in the love and support of family and friends during this difficult and heartbreaking time.
Love, peace and prayers,
maureen Kelly-Thompson
July 16, 2017
I am so sorry lol hear of Bob's passing. We were friends since high school and he was a generous, loving man.
in 2000-2001, Bob & Cindy gave me a scholarship to attend Leadership Lancaster that I will never forget. Thanks so very much. The world has lost a great man!
Carol Dombach Deckert

July 16, 2017
Cindy and Bobby
It is with great sadness that I see of Bobs passing… He certainly was a great guy and will be deeply missed by all. Prayers and God Bless.
Leah✂️
July 16, 2017
Loving thoughts to Bob, Cindy and his family from Henry and Kathy Bakota.
Visitation

Saturday, July 22, 2017
10:00 AM - 12:00 PM
Redeemer Lutheran Church
500 Pearl Street
Lancaster, PA

Map and Directions

Services

Saturday, July 22, 2017
12:00 PM
Redeemer Lutheran Church
500 Pearl Street
Lancaster, PA

Map and Directions