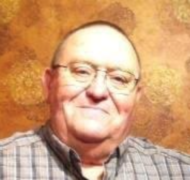 Robert "Bo" John Stauffer
November 04, 2021
On November 4, 2021, Robert "Bo" John Stauffer passed away peacefully in his sleep with his wife by his side. He is preceded in death by his parents, Charles F. and Esther V. Stauffer of Lancaster; his brother, Charles "Buddy" Stauffer of Lancaster; and his son, Robert J. Stauffer II of Landisville. He is survived by his wife of 55 years, Vicki M. Schlinkman Stauffer and his brother, Kenneth "Chub" Stauffer of Lititz. He is also survived by his daughter, Tiffany Stauffer of Charlottesville, VA, his son and daughter-in-law, Matthew & Karen Stauffer of Lititz, and his daughter-in-law, Becky McKee Stauffer of Landisville and Lisa Torres. Poppy will be forever missed by his beloved grandchildren, Taylor & Coro Cope, Dylan Cope, Clare Stauffer, Esther Torres, Zoe Stauffer, Owen Stauffer, Piper Stauffer, Adia Axel Stauffer and great granddaughter, Everly June Cope.
Bo was born on March 9, 1947, in Lancaster, PA, attended Sacred Heart Elementary School and graduated from Lancaster Catholic High School in 1965. He was a proud UAW member of Local 786 and worked at Caterpillar for 27 years. During his time at Caterpillar, he served as a Union Safety Stewart, completed an Electrician Internship in 1990 and attended Penn State York graduating with an associates degree in Electrical Engineering in 1991. Bo retired in 2010 after working at Y & S Candies for 18 years.
Bo was a devoted husband, father and grandfather and loved having his family and friends around him. He enjoyed going on cruises, the theater and long car rides with Vicki, listening to their favorite tunes. Bo was willing to sing or play his guitar at any opportunity and was well known for singing the National Anthem at the Barnstormer Games over the past 16 years. He was a faithful democrat, a labor singer/songwriter, and a political activist.
Bo was one-of-a-kind and made friends everywhere. He brought light, laughter, and music wherever he went. His family and friends adored him, and he will be eternally missed.
A service will be at 5:00 PM on Tuesday, November 9, 2021, at Snyder Funeral Home 3110 Lititz Pike, Lititz, PA. Bo's family will receive friends from 3:00 PM to 5:00 PM and immediately after the service. The interment will be private. In lieu of flowers, donations can be made in Bo's name to the National Pancreas Foundation, The Native American Heritage Association or the ACLU.
Leave a condolence on this Memorial Page
Condolences to the Family
November 12, 2021
So sorry for you loss. Hugs. Kaye Willis
November 10, 2021
Our deepest condolences to the Stauffer family. Vicki and Bo have been a special couple to Jean and I and always enjoyed their company. I have been friends with BO since we were teenagers and fondly remeber driving around in the VW Bug. Bo was a special guy who was kind to everyone. He will be missed by all. From Mike and Jean Angelo.
November 09, 2021
Dear Vicki and family. I am so sorry for the loss of dear Bo. He was a wonderful husband, father and grandfather. Always a gentleman. He loved you all so very much.

November 09, 2021
Prayers for Bo and all his family.
Tom & Carol Mayer
November 09, 2021
I've known Bo for most of my life. Bo will always hold a special place in our hearts. While we did not see eye to eye politically, he NEVER held it against me. He was always our (my sister Lisa and myself) biggest cheerleader no matter what we did. People wish and dream for the kind of love and marriage that Bo and Vicki have. I loved to hear him sing(which is what he was doing every single time I saw him, just singing along doing any of life's chores). The world is a bit darker now without him but I also know he has been reunited with both his son and Amanda. To the entire Stauffer family, my heart aches for you. I pray that all the wonderful memories you share will help ease your pain. He was a very loved and respected man and will be missed by us all. Sending you all my love 💕
November 08, 2021
Bo was a special person. When I would go to the luncheon at Smith,s I would always enjoy talking to Bo and more than one time and up to the last time we talked together I thanked Him for all the memories of seeing Him sing at the local dances around Lancaster and surrounding areas. Dancing to the music and hearing Bo sing. Boy could he sing the best ever. Seeing Bo and our conversations I will truly miss. My prayers go out to his wife and Family.
The word of God says Absent from the body present with the Lord. Looking forward to seeing and talking to Bo again someday. and hearing him sing.
For The Glory to our Father God, our Lord and Savior Jesus Christ. Amen
With Love
Rick J. Kirchnr
November 08, 2021
I am so sorry to here of Bo's passing. He was an amazing man. So glad I got to see him in June when I was home. He was my brother inlaw and what an honor that was. My heart goes out to all the family and friends.
November 07, 2021
Bo was a great friend with whom i spent many fun times on the playground at Sacred Heart. Saw him again after many years at the 50th reunion of the 8th grade graduation…sat next to him and had a great night of catching up.
So very sorry for his loss…he was a quality guy!
Bob Schaller
November 07, 2021
It has been an honor to know Bo and share many fun adventures and meaningful milestones with him during our high school years. I'm forever grateful that I had a chance to reconnect with him later in life. My heart goes out to his beloved Vicki, his siblings, children, grandkids and great grandchild. We lost a shining star.
November 07, 2021
Rest in peace our brother. Fond memories of our years in school will remain forever. You will always be remembered as a great husband, father, grandfather and friend. He will be missed by everyone who knew him. Our condolences and prayers go out to Vicki and family.
Tom & Sue Huegel
November 07, 2021
My heartfelt condolences to my sister Vicki Schlinkman Stauffer. Bo and Vicki's children and all of the grand children. Bo was a Gentleman, and a peace maker, he always placed his family first. I personally have benefitted from his example. Rest in peace dear brother.
November 07, 2021
Dear Vicki & Family,
Love & prayers for the loss of Bo. He loved you with all he had. He will be missed by everyone.
With Sincere Sympathy,
Tom & Jane Burger
November 07, 2021
Rest In Peace, my friend.
November 07, 2021
We love you and miss you Poppy
Zoe,Piper,and Adia Axel
November 06, 2021
Wonderful tribute to Bo. However very sad to read. Sending love to Vicki and family. He was a great friend to many of us.
Visitation

Tuesday, November 09, 2021
3:00 PM - 5:00 PM
Charles F. Snyder Funeral Home & Crematory
3110 Lititz Pike
Lititz, PA 17543

Map and Directions

Services

Tuesday, November 09, 2021
5:00 PM
Charles F. Snyder Funeral Home & Crematory
3110 Lititz Pike
Lititz, PA 17543

Map and Directions