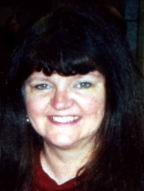 Rita M. Gargotta, 62
Rita M. Gargotta, 62, passed away at Lancaster General Hospital on May 13, 2009.
An educator for over 30 years, summer camp counselor and former Girl Scout leader, Rita touched the lives of many. She was a Spanish and Italian teacher at numerous area colleges, including F&M College, LVC, York College of PA, and Millersville University. Previously, Rita taught Spanish for 12 years at Marple Newton Senior High.
She was multi-talented, adventurous and creative, even exhibiting her own artwork in Sicily, Italy as she lived there with her husband. Rita was bright, confident and had a vivacious personality. She had friends around the world and loved to travel. She will be greatly missed and never forgotten.
Born near Chicago, Rita was the loving wife of Agostino Gargotta of East Petersburg, PA and Termini Imerese, Italy. The couple recently celebrated their 25th wedding anniversary in Italy, along with their daughter Julie. She was the daughter of Solveig (Bjorndal) Kristinich of Allentown, Pennsylvania, and originally Oslo, Norway. She was preceded in death by her father, George Kristinich of Malvern, Pennsylvania.
Relatives and friends are respectfully invited to attend the Funeral Service on Saturday, May 16, 2009 at 1:30pm from the Charles F. Snyder Jr. Funeral Home & Chapel, 3110 Lititz Pk. Lititz, PA 17543, 717-560-5100. Visitation with the family will be held at the funeral home from 12-1:30pm. Interment will be at Conestoga Memorial Park. In lieu of flowers, please support her daughter, Julie, by making an online donation for the upcoming Purple Stride 5K for pancreatic cancer. http://www.kintera.org/faf/home/default.asp?ievent=306916, under Julie Gargotta. To send the family online condolences please visit www.snyderfuneralhome.com
Leave a condolence on this Memorial Page
Rita was a dear colleague and wonderful, vivacious, cheerful and spirited presence at Franklin & Marshall College. We will miss her greatly. In particular, we have fond memories of her tales of life in Italy and her engaging presentation on Italian cuisine at a recent professional meeting at the college.
Please accept our heartfelt condolences.
Scott and Giovanna Lerner and family
Our condolences to the Gargotta family, please know that our thoughts and prayers are with you during this difficult time. Deepest sympathies, the sisters of Delta Zeta – Epsilon Zeta.
On Wednesday the World was forever changed, Our Rita will be missed so very very much. We Love You Reda may you now find peace and comfort with God and those you love in Heaven.
Please accept my deepest sympathies. Rita was a lovely, gregarious presence in our midst at Franklin & Marshall. She will be remembered for her kindness, her sense of humor, her warmth and generosity of spirit. We will miss her.
Dear Gargotta Family,
I was a student of Rita's at Millersville University several years ago. In a very short period of time we got to know all of you, but especially Julie. Every chance she got she spoke of you. We had an opportunity to get a small glimpse of just how special your relationship was. As a mother of 2 young adults, I can't imagine your grief. Rita touched many, many lives and mine was one of them. Thanks for sharing her with us.
My sincerest sympathy to you and your family.
Carolyn Deck
Dear Julie and family,
I am so shocked and saddened to hear of Rita's passing. I took nine Spanish classes from her when she taught for LVC on F&M's campus. She had a very positive impact on my life. Surely, this world has lost one of it's brightest and best. I just thank God that she touched my life. Julie, it was so obvious how much your mother loved you. So many time in class she would talk about you and she was very proud of you. When I look back on my own life, I will always remember Rita as someone who encouraged me and made me laugh.
My prayers are with you and your father.
Fondly,
Cindy McIntyre
This beautiful flower will bloom forever in heaven.
Diane Zammetti
Julie even though I only had the brief opportunity to hear you speak so passionately about your mother and family; however already you and your mother's strength have made an impact on me. God Bless you and your family in this time and take comfort in that your mother's wonderful existence will not only ensure her peaceful eternity but hopefully inspire and help others still battling.
-Ian Smail
How true it is, the song we taught them to sing. "Make new friends, but keep the old,
one is silver and then other gold". A treasure of gold you have been to so many. The golden memories will never be forgotten. "The circle of life has no end"within our hearts you will never be gone. Your legacy will live on…… Our Deepest Sympathy and Love to Ago and Julie
The Frill Girls; Dory, Missy, & Mandy
We met Rita though my aunt MaryLee DeWitt. I know they were the best of friends
and loved teaching together at Marple Newton High School and traveling together.
When Rita heard that we moved near Camp Shand she stopped by one day to visit us.
We shared so many laughs of our summers in Ocean City and her times spent with my aunt; Rita laughed the entire time!
That's how we will remember her always….how full of life she was!
She will be missed by so many.
Linda, Ron & Maya Wenger
Rita's reputation as an excellent teacher and good friend proceeded her. My mother ( Cindy McInyre) took Spanish classes from Rita for many years. She always spoke fondly of Rita. It was Rita who pushed my mother to continue her education in the face of adversity and single motherhood. She went on to get her BA in English. Years later I had Rita for Spanish at Millersville. The first day of class she said " Are you Cindy's daughter?" when I answered yes she said " I love your mother! what a wonderful person!" And That is how I will remember Rita. A wonderful person who celebrated people, life and culture. I hope you take comfort in knowing that Rita really helped my family through a tough time (and helped me finally picked up Spanish) simply with her kind words and magical presence. Best wishes on you 5k. Johanna Elmer
May the Gargotta find peace with each other and within themselves. May you all know there are those here praying for you and wishing you blessings. Julie…you are by far the strongest person I know and may that quality that you received from your Mother carry on the rest of your life. Let the memories live on forever in your hearts and in your actions. God Bless you.
With my deepest regrets,
Becky Rotkowski
We are so sorry to hear of the death of your wife and mother. Our prayers are with you all.
The Testa Family
(Brad's parents)
My dear Rita….I am still in shock and will miss your smile, your zest for life and your passion. You have inspired me every time you came into my world and will continue to inspire me. I'm sure you're in heaven telling everyone up there what to do and making it special. Know there is an empty place in my heart….love ya! Ella-Mae
Rita was a wonderful person, and I so enjoyed working with her. She has a great spirit, was a dedicated teacher, and spoke so highly of her students and their progress in her classes. I remember sharing stories with her about our children. She couldn't say enough about Julie and all of her accomplishments. She was such a proud mother. I am so glad to have been able to work with her over the years. She will be missed.
Once in a lifetime you might be blessed to meet a Rita, precious friend, who lights up the room with her presence and spreads love and sunshine wherever she goes. How she loved her family, friends and her dear students. Rita was a great inspiration to me and I know she was greatly loved by so many. She will always be with me in my heart.
Emily Haines and Family
Rita was immediately one of the most welcoming people to me when i arrived at LVC 3 years ago, and always gave me so much encouragement. What a wonderful, supportive colleague she was to me, and what a bright boost it gave my day to talk with her about teaching, Italy, her family, anything. I miss her very much, and she will always be part of my fondest memories of starting out at LVC. Mille grazie, Rita. Bravissima!
rick chamberlin
You were more than a friend to me. You were my inspiration when the days were dull and dark. I feel blessed I had the chance to meet you in this life. I am stunned with your death but God knows that I will have you and Julie in my heart for the rest of my life. Friends forever. I will missed you "My American mother"
John Morales