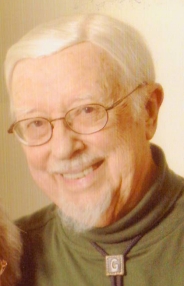 Richard A. Geiger, 86
Richard A. Geiger, 86, of St. Anne's Retirement Community died Sunday, January 21, 2007 at his residence.
He was the husband of the late Elsie Krupa Geiger who died in June, 2006. They would have celebrated their 65th wedding anniversary in September, 2006.
For 45 years he worked as a salesman, retiring on June 30th, 1984. He was a member of St. Anthony of Padua Catholic Church for 81 years and served as an altar boy until his marriage in 1941. A 1938 graduate of Lancaster Catholic High School, Richard also graduated from Lancaster Business College prior to entering the Military service. In 1946, he was honorably discharged as a Master Sergeant in the Military Police, having served in WWII since 1942. He was affiliated with the Boy Scouts of America in various positions for over 50 years and achieved the Eagle Scout rank. He also was a member of BPO Elks 134, American Legion Post 34 and a life member of Sertoma International. He was an avid fan of the Boston Celtics of National Basketball Association. During his retirement he spent much of his time hiking and camping. He was an avid motorcyclist for over 40 years, riding his beloved Honda until very recently. He was the son of the late Edward A. and Hannah Tretter Geiger. He is the last survivor of his immediate family.
He is survived by four daughters: Lucinda Ann, wife of Donald Dorwart; Lyn Marie, wife of James Kirkland; and Jill Teresa Geiger, all of Lancaster; and Jacqueline Ruth, wife of William Reck III of St. Louis. He is also survived by 9 grandchildren and 7 great grandchildren.
Mass of Christian Burial will be held at St. Anne's Retirement Community Chapel, 3952 Columbia Avenue, Columbia, PA on Wednesday at 11:00 a.m. Friends will be received at the chapel from 10:00 a.m. until time of service. Interment will be held at St. Anthony's Catholic Cemetery, Lancaster at 3:00 p.m. Please omit flowers. Memorial contributions may be made in his memory to Hospice of Lancaster County, P.O. Box 4125, Lancaster, PA 17604 or to St. Anne's Retirement Community, 3952 Columbia Ave., Columbia, PA 17512. Arrangements by the Charles F. Snyder Jr. Funeral Home and Chapel, Lititz, PA.
Leave a condolence on this Memorial Page