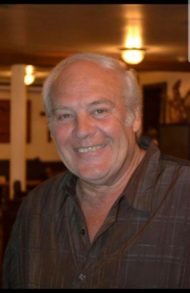 Rev. David K. Stoltzfus, 75
February 03, 2019
Rev. David K. Stoltzfus, 75, of Pequea Twp., passed away unexpectedly of natural causes, Sunday, February 3, 2019. Born in Ronks, David was the son of the late Samuel S. and Levina E. (King) Stoltzfus. He was the loving and faithful husband of Linda Sue (Hartz) Stoltzfus with whom he recently celebrated 50 years of marriage.
David retired as a master drywall finisher and continued to work in his most important profession as pastor of The House of the Lord Mennonite Fellowship in Pequea Twp. David was a horse enthusiast and loved to listen to country music. More than anything, David loved spending time with his family, especially his grandchildren, who he loved to spoil.
In addition to his wife, David is survived by his children: David, Jr., husband of Beth, of Glenwood Springs, CO; Kevin, husband of MaryJane, of Mountville; Kimberly Book, of Lancaster; Bryan, of Glenwood Springs, CO; Nathan, husband of Jana, of Lancaster; and Evangelyn Rodriguez, wife of Carlos, of Lancaster. He is also survived by 14 grandchildren; 2 great-grandchildren; and 8 siblings: Ann Albright, wife of Russ; John Stoltzfus, husband of Chris; Samuel, Jr.; Esther Lloyd, wife of Russell, III; Richard; Dottie Donnely, wife of Jim; Millie Stoltzfus; and Rose Shank, wife of Steve.
Funeral Services for David will be held at 1PM, Saturday, February 9, 2019, at Pequea Church – Brethren in Christ, 40 Church Rd., Lancaster, PA 17603, with the Rev. Sam Smucker officiating. A viewing for family and friends will be held from 11AM to 1PM at the church. In lieu of flowers, memorial contributions may be made in David's memory to The House of the Lord Mennonite Fellowship, 221 Shultz Rd., Lancaster, Pennsylvania 17603.
Leave a condolence on this Memorial Page
Condolences to the Family
February 09, 2019
Dear Linda,
Daryl and I were heartbroken when we heard the news of Dave's passing. We both accepted Jesus as Lord and Savior at the House of the Lord. Our time years ago with you and Dave are still very precious to us. We have been so priviledged and thankful to have had you both in our lives. Please let us know if there is anything we can do. We love you! Daryl and Bonnie Weaver
February 09, 2019
Dearest Linda and family,
We are saddened to hear of Dave's passing. We have many meaningful memories of you and Dave: Sunday morning church, Tuesday night prayer and praise, Thursday night Bible studies and Saturday work days. We'll always remember being married in your barn. ❤️
You both provided a godly example and we so appreciate your gentle way of teaching truth in the early days of our Christian faith. Your love and encouragement back in the 70's and your kindness and generous hospitality will stay with us forever.
May God, in His compassion, return to you many sweet moments of peace and comfort during this season.
We love you,
Tom & Janice Kirk
February 09, 2019
Dear Linda, My heart is with you and your family, I know how hard it is losing your husband! Bryan really loved you and Dave and often talked of your times together.

February 09, 2019
Linda Sue, Rose and Steve Shank, I remember the church services held in the barn turned into The House of the Lord. David was a gentle man with a compassion for people and a faith in God that made him the man he was. God bless you all.

February 07, 2019
Nathan and family- We're lifting you up and praying for peace and comfort during this difficult time.
Your CADD family
February 06, 2019
As Rick and I did not know your family well we were able to observe what an amazing strong bond he had with the Lord and his family. We were honored to watch his example of living for the Lord and sharing how his life was dramatically changed. We also loved his constant discription of his beloved wife and her impact on his life. As your family mourns the loss of this amazing man please know we will be lifting up all of you in our prayers. God bless you and rest in His peace. all our love
Rick and Sandra Burgess
February 06, 2019
Thoughts and prayers.
February 06, 2019
My heart is heavy to hear this news! May God hold Linda and the entire family close during this time. Praying for peace, comfort, and strength. David and Linda helped to mold me into the Christian I am today and for that, I will be enternally grateful! Love to you all, Lois
February 05, 2019
Linda and family-
My heart goes out to you all. Please know Steve and I will be praying for you and Zion Church will hold you in prayer. I was shocked to hear about Dave and my heart was so sad. Dave's love ❤️ for the Lord would shine to those around him. He just seemed so steady in his walk with Jesus. I know he must be loved by so many folks. We love you Linda and if we can do something I trust you will let us know.
"Father God, I lift up the Stoltzfus family toYou. Bind their hearts 💕 together in Your Holy Spirit. Jesus be near and carry them during this difficult journey. Fill their hearts with hope and peace and joy as they can truly celebrate Dave's home coming. I ask You Lord to wrap You arms around Linda and hold her close to your heart. Thank You for their marriage and the rich testimony these 50 years have been to so many people. Fill their hearts with precious memories of Dave. Walk closely with each of them every step of the way. We thank You that that You have laid out heaven before each of us. I pray for an anointing on Sam and the family as they share during the service. Oh Lord, draw others to You. We love You Father and glorify Your name. We pray this in the Matchless Name of Jesus! AMEN"
Visitation

Saturday, February 09, 2019
11:00 AM - 1:00 PM
Pequea Church - Brethren in Christ
40 Church Rd.
Lancaster, Pennsylvania 17603

Map and Directions

Services

Saturday, February 09, 2019
1:00 PM - 2:30 PM
Pequea Church - Brethren in Christ
40 Church Rd.
Lancaster, PA 17603

Map and Directions