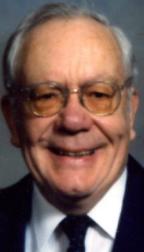 Raymond V. "Tex" Texter, 85
Raymond V. "Tex" Texter, 85, of Willow Street, passed away Tuesday, December 28, 2010 at the Essa Flory Hospice Center. Tex was married to Betty Jane Aument Texter for 50 years on December 18th.
Harley-Davidson Motorcycles were his life. Tex was a partner with Bill Miller in Lancaster Harley-Davidson until 1963 when he became sole owner and then moved the business to Willow Street in 1964. He operated the business until 1998 when he handed the reins to his son Randy and continued to be active until this past year. He was a lifelong member of the American Motorcycle Association and the National and Local Harley Owners Group. Tex previously served on the board of the Dealers Advisory Council of Harley-Davidson and was president of the Eastern Harley-Davidson Association for 26 years. He was also involved in Harley-Davidson Racing in various capacities for many years.
Born in Phoenixville, he was the son of the late Raymond V., Sr. and Naomi Crouthamel Texter. He was a graduate of Phoenixville High School and a member of Grace Lutheran Church in Lancaster.
In addition to his wife Betty, Tex is survived by 2 sons, John E. "Jack", husband of Patricia A. Texter, Lancaster, and Bruce E., husband of Carla M. Texter, Millersville, 6 grandchildren, 4 great-grandchildren and his sister Edith Northacker, Parkerford, PA. His son and Harley Davidson partner Randy Lee Texter died this past August 30th.
Funeral Services will be held on Monday, January 3, 2011 at 11 AM, with the Reverend Steven Verkouw officiating, at the Charles F. Snyder Funeral Home & Crematory, 3110 Lititz Pike, Lititz, PA. Viewings will take place at the funeral home on Sunday, December 2nd from 2-4 PM and 6-9 PM and also on Monday from 10-11 AM. Interment in Willow Street Mennonite Cemetery. In lieu of flowers, contributions can be made in Tex's memory to Hospice of Lancaster County, PO Box 4125, Lancaster, PA 17604-4125, or the Motorcycle Hall of Fame, Raymond V. "Tex" Texter Memorial, 13515 Yarmouth Dr., Pickerington, OH 43147, or to Grace Lutheran Church, 517 N. Queen St., Lancaster, PA 17603. To send the family online condolences, please visit SnyderFuneralHome.com. Charles F. Snyder Jr. Funeral Home & Crematory, 717-560-5100
Leave a condolence on this Memorial Page
Our condolences to the family. Knew Tex most of my life when he lived on Slackwater Road, down the road from the back of my Dad's farm. Rest in Peace Tex. May the lord be with you.
John &Kim Shenk
Our hearts and prayers go out to Betty and Tex's family. His warm smile and passion for motorcycles combined with his fine reputation as both a gentleman and businessman will always be remembered by everyone who knew him. He touched and influenced many lives.
Steph, Harv, and Ryan Lower
To let you know that many thoughts are with you in this time of sorrow.
May his memories live forever in your hearts.
I know, like Randy and Hook, that he will certainly be missed.
Kathy and Bill
To Betty:
Fifty years of partnership and love cannot end in a moment. Tex has been and always be a part of your being, your life, your spirit. I am certain that he is watching over you even now.
We thank you for sharing Tex with us – he was a joy.
Know that your friends and family, nearby and faraway, hold you in their hearts and prayers during these days.
You are much loved.
Beth and Ed Gerlach
Lancaster Harley Owners Group
We are so sorry to hear of Tex's passing. We will always remember him as a sincerely nice person whose love for motorcycles was contagious and whose memorable jokes at the HOG meetings always brought laughter to the entire room. He will be missed.
With love and condolences,
Pat and Dean Nissley
My sincere condolences on the passing of a great man.
I bought my first leather from Tex (1974) and have visited the shop many times since then. May you take comfort in knowing he was loved and respected by many and he now rides free with those that passed before him
Erica Werner
To Betty and family.
You have our thoughts and prayers. Tex will surely be missed. A true friend and employer to Enos. Life long memories. Now he is with Randy. You all are in our thoughts and prayers. God be with you all at this very special time.
Enos and Peggy
Dear Betty,
Tex will be sadly missed by all. I am so glad I got the chance to have you both become a part of my life. He was a good man and his friendship was true. My Aunt & I will remember the old time stories he had to tell. Our thoughts and prayers are with you and your family.
Bonnie Langley-Antolini and Helen Reppert-Derstine
I always enjoyed the conversations with "Tex" at the Breakfast Counter at Willow Valley. My condolences to the family.

Jerry Eckman
All of our love and prayers to Betty, Cory and Shayna. Tex was a great gentleman! That smile will always be remembered as will his caring ways.
Ginny, Maggie and Kevin Titus
Ray & you are in my prayers.
It was an honor to aide in Ray's healthcare.
Kat @ Cardiac Consultants
Good bye and Godspeed old friend

Dave & Jean Schopieray
Godspeed to a good friend and my prayers to Betty, Cory and Shayna
your friends
Joe Reynolds and Mary Ann Varnes