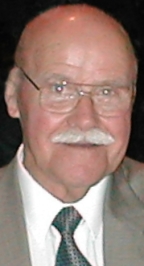 Raymond K. Yarnell, 77
Raymond K. Yarnell, 77, of Coconut Creek, FL, and formerly of Lancaster, died Thursday, July 22, 2010 at North Broward Medical Center in Deerfield Beach, FL. He was the husband of the late Nancy L. Boyer Yarnell, who died in 2007.
Born in Lancaster, he was the son of the late Joseph and Sarah Hess Yarnell. Raymond served in the US Army during the Korean War. He was a truck driver for United Twine & Paper Co. and then Firestone Paper Co., retiring in 1998.
Surviving are two children: Raymond K. Yarnell, Jr. of Lady Lake, FL and Susan Y., wife of John R. Medina of Coral Gables, FL, two grandchildren and two brothers: Richard S. and Ralph Yarnell, both of Lancaster.
A Viewing will be held on Tuesday, July 27, 2010 from 7-9 PM, and the Funeral on Wednesday, July 28, 2010 at 10 AM, both at the Charles F. Snyder Funeral Home, 414 E. King St., Lancaster, PA. Interment in Riverview Burial Park. To send the family online condolences please visit SnyderFuneralHome.com
Leave a condolence on this Memorial Page
My family and I are very sorry to learn that your father, brother, friend, Raymond, has passed. We extend our sincere condolences and hope that you find joy in the time that you have had with one another. You are in our thoughts and prayers.
All the best,
Cindy Yarnell Bekdache, Abdul Bekdache, Zeina Bekdache
I am sorry to hear of Ray's death and to learn of Nancy's death in 2007. I offer my condolences to the family.
Ray worked at United Twine & Paper for over 2o years. I remember him as a young man big and strong as a bull. He was always a hard worker, delivering in good weather and bad without complaint. I can't recall any complaints from customers and I never had any problems with Ray. I recall his passion for soft ball along with Ron Keller and would not have wanted to face him on the diamond.
If anything, I hope he leaves to his children and grandchildren a legacy of a strong work ethic and integrity that defined him at work. I hope you all find peace in the days and weeks to come.
Jim Brener
Lorton, VA