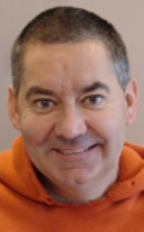 Randy Lee Texter, 48
Randy Lee Texter, 48, of Willow Street, passed away Monday, August 30 at Johns Hopkins Hospital. Born in Lancaster, he was the son of Raymond "Tex" and Betty Jane Aument Texter of Willow Street. Randy was the proud father of Cory Brandon and Shayna Virginia Texter.
Born into the family business at Lancaster Harley Davidson, Inc., Randy had a passion for motorcycles and the racing world. Randy became owner and operator for over a decade, loving every minute spent with customers and staff. He was a graduate of Penn Manor High School and the Harley Davidson University. A life long member of the AMA, he was an active supporter and sponsor of AMA racing. He was a National Champion and a Professional Champion of Motorcycling. He was a member of Grace Lutheran Church, Lancaster. Randy loved to give back to the community and was involved in donating to Children's Miracle Network, hospice of Lancaster County, and the Muscular Dystrophy Assoc.
In addition to his parents, Tex and Betty, and his children, Cory and Shayna, he is survived by his brothers, John E. Texter, married to Patricia A. of Lancaster and Bruce E. Texter, married to Carla M. of Lancaster; his companion, Michele L. Duke, and several nieces, nephews, cousins, beloved pets, and countless friends he considered his family.
Funeral services will be held on Friday, September 3, 2010 at 11AM from the Charles F. Snyder Funeral Home and Crematory, 3110 Lititz Pike, Lititz. Friends will be received on Thursday, September 2 from 1-4PM and 6-9PM and again on Friday, September 3 from 10AM until the time of service at the funeral home. Interment will be at Willow Street Mennonite Cemetery. Motorcycles are welcome at the services. Memorial Contributions may be made in Randy's memory to Aid to Injured Riders, 6613 NW 30th St., Bethany, OK 73008, Hospice of Lancaster County, P.O. Box 4125, Lancaster, PA 17604- 4125, Motorcycle Hall of Fame, Randy L. Texter Memorial, 13515 Yarmouth Dr., Pickerington, Ohio 43147, or to Grace Lutheran Church, 517 N. Queen St., Lancaster, PA 17602. To send an online condolence or for more information please visit SnyderFuneralHome.com. Charles F. Snyder Jr. Funeral Home & Crematory, 717-560-5100
Leave a condolence on this Memorial Page
Condolences to the Family
To the Texter family,
Please accept my most sincere condolences for Randy. Words can't express what a fine person Randy was, and I'm honored to have have done business and to have known Randy. Truly a tribute to Tex and Betty for raising such an outstanding person. Randy will be remembered as a motorcycle icon in Lancaster County for many years to come.
Mark R. Simeral
I wanted to send out my condolences to Randy's family. I knew Randy (and Cory, Shayna, and Rich) from the flattrack races. Randy was always easy to talk to and very giving, he let me ride one of his kids bikes in Il one time b/c my ride did not show, that was just the kinda guy he was. So, thanks for the memories Randy.
Tim Eades
72
Our thoughts and prayers are with the entire Texter family.
Big Pine Farms Inc.
Mike and Cindy Kirzoncic
Lampeter,Pa.
Tex and Betty: I am so sorry to learn about your loss of Randy. You have my deepest sympathy at this difficult time in your life.
Robert Board
Sorry to hear of Randy's passing. He was a great competitor on the track and in life. God speed to him and my thoughts go out to his family. He will be missed by all who knew him.
Mike McPoyle and family
We are thinking about the entire Texter family during this difficult time and sending our heartfelt sympathy.
Brian Eckhart & Joanne Hollister
Sorry to hear of your great loss.
With much sympathy,
Joe Gargano and family.
Once in a great while comes a person that touches your life. Randy touched mine. His smile was always present and he was always positive and encouraging. His children, Cory and Shayna, are certainly a reflection of this good and kind man. I will always remember Randy. My love and support go out to Cory and Shayna at this sorrowful time. Remember, the memories that may cause you the most pain right now will be a source of joy later. Love you both.
Barry Boone
There really are no words to express my thoughts. Just know that my prayers are with all of us left behind who mourn the loss of Randy from our earthly lives !!!
Pat[bleacher]Binkle
Just a short message to say I'm thinking of you and yours. Know that my prayers are with you all…that you will find peace following your time of grieving over the loss of Randy.
Ellie Harnish
I would like to offer my most sincere condolences to the Texter family. Randy truly was a great man in his community. I enjoyed working with Randy over the years through my business dealings with him. I wish to express my deepest sympathy to you over the loss of him at such a young age.
Richard Bowman (Covered Bridge Customs)
He was a very strong, loving, generous man. Everyone's hero – his children's, parent's, friend's, competitor's, community's, dealership's, – he just was…deepest sympathy to all of his family. He was my trusted friend for many years and I am so proud to have traveled/laughed/loved him. He will be deeply missed by myself and my children. He truly was a fine man.
Ginny, Maggie & Kevin Titus
Kayla and I are thinking of you all as you grieve the loss of Randy. I learned late of your loss, but got to stand by the roadside with you as you traveled through Lancaster today, continuing to honor him.
Sincerely,
Karen Rambo
My sincere sympathy to the Texter family.
Joanne
whether it was hanging with randy at the dealer meetings or pitting side by side with him at the roadraces,i always looked forward to being with him,his sense of humor,exchanging of lap times(or tools and parts),discussing business or just pulling pranks on each other was always way too much fun. i will always be so proud to say he was a great friend of ours and will miss him dearly.
bill bomberger
new castle harley-davidson
Dear Texter family and friends:
Please accept our condolences and sympathies at such a terrible loss. Randy and the Texter family are pillars of Pennsylvania motorcycling. To be taken so young is so unjust, we hope the strength of your family and Randy's many friends are able to help all meet the future with some sense of optimism and many memories of Randy's unique sense of humor and outstanding character. Good luck and Godspeed.
Respectfully,
Marilyn and Dan of the Keystone Motorcycle Press.
Remembering Randy fondly. Our prayers and thoughts are with you during your time of grief.
Jack and Raeleen Caroselli
Our deepest sympathy is extended to the entire Texter family, but especially to Mom and Dad. We have many fond memories of the District 6 races and the flat track years shared with you all. He was a fierce competitor, who grew up to be a true gentleman and savy businessman. May the good Lord hold him in the palm of His hands…
With love,
Mary and John Driscoll
Ormond Beach, Florida
Randy was an amazingly versatile racer, doing well in flat track and winning a road racing national championship in 1990. It hit me hard when I heard he passed because I'd followed his career for so long and was privileged to have known him for over 20 years. He supported so many riders and his kids are among the most respected riders in the AMA. Randy leaves a great legacy that will live on.
Larry Lawrence
Brownsburg, IN
Randy was a true motorcyclist and genuine person. Sorry to hear of your loss.
Andy Fenwick
Metro Motorcycle Inc.
Godspeed Randy. We will miss your smiles & kindness always. Our Deepest Sympathy to the family, dealership & race team.
Christa & Clayton Oliver
On behalf of the entire Bromley Family & Bromley Motorcycle Sales Staff, we wanted to express our deepest sympathy to the Texter Family. Randy was a wonderful and kind man, loving and devoted father, and a true and trusted friend. He will be deeply misses by us all. God Bless all of you and may your fond memories of Randy help heal your sorrowful hearts.
All of our Love and Affection to all of you during this most difficult time,
The Bromley Family
Joe & Bernie ~ Joey & Danny
Bill & Pam ~ Jamie, Allie & Anna
Steve & Patti
Jean Bromely
May the peace which comes from the memories of love shared, comfort you now and in the days ahead. Our hearts go out to all of you in this time of sorrow.
Kathy & Bill
Please know that you all are in our thoughts and prayers during this very difficult time. We consider ourselves as a part of the "Texter Family" and will miss Randy very much. Our heartfelt sympathy to Tex, Betty and the rest of the Texter Family. Sincerely,
Steve & Michele Phillips
Dear Tex,Betty,Cory,and Shayna,
You have my deep sympathy in the passing of wonderful father and a loving son. Randy was a loving and a concerned person every time l saw him. He always had a smile on his face and said a friendly Hello. So many of us will miss him deeply. May the thought of knowing that friends share in your sadness be of comfort to you. Peace be with you all.
Love,
Ruthy Keenan
Our deepest sympathy to the entire Texter family.
The Bigelows
Our sincere sympathy to all in Randy's family. Many fond memories and fun times.
Jerry and Gladys Stover
Spring Hill, Florida
I am Truly sorry for the loss of such a Great Person as Randy was , My thoughts go out to his Family and close Friends .

Butch Fulginiti
Texter Family,
The Stay family would like to send the deepest sympathies on the loss of Randy. No words can come close to explaining the great man that he was in so many ways. He touched everyone's heart that he met and welcomed anyone with open arms always willing to help. He truely will be missed by many and his memory will never be forgotten. We will cherish the memories of the great times we had knowing Randy. We are with you during this time of grief. Rest in Peace and God Speed Randy Texter.
The Stay Family
Al, Julie, Toby, AJ, Eli, Kim
We would like to send our deepest condolences to your family. Sorry for your loss.
Walter & Sharon Gable
Randy was a memory of past racing for Charlie and myself. These memories will continue. We all had a lot of fun and many stories to tell. My sincere condolences to his family and friends.
Brenda Kiehl
Our prayers are with you all in these tough times.
From everyone at Cape Cod Harley Davidson
Dear Tex and Betty, It was with great sorrow we learned of Randy's death. Lots of years of fun and work were enjoyed with him. Always remember getting Gold Bar and Shields on the stage of the Grand Ole Opry and holding the kids as they slept. We will really miss Randy. Much , much too young
We are in Milwaukee or we would be at the funeral
Sincerely,
Dave and Marilyn Reid
H-D off Jamestown
Our most sincere condolences to the Texter family. Randy truly was a kind and wonderful man. We enjoyed working with him over the years and appreciate everything he has done for us. It's a blessing for us to have known and worked with him.
With deepest sympathies, you're in our thoughts and prayers!
Your friends from the Lancaster District Office of MDA.
Sincere Sympathy and Prayers sent to the Texter Family.
John H. Long, Jr.
Sarasota, FL
I met Randy many years ago through my brother Lew Woods at the cycle races, back when he had that big old bus. I really enjoyed watching Randy, my brother and the other racer I became to know over those years. He was such a good person and easy to talk to. He will be greatly missed but never forgotten. I will always have those fun memories of all the races. He truely touched alot of people over the years. My deepest sympathy to his children, his parents and family. My prayers are with you through this time of healing.
Sincerely,
Karen Kauffman
Linzey and I send our love and prayers to you.. Randy always had a smile and warm heart. He raised so much money for Linzey and all the people with MD. He will be so missed. He will be forever remember.
Love
Gail and Linzey Zoccola
I've known the Texter family going back to the mid 70's when i bought my first bike from Ray at what was then a small "mom and pop" dealership in Willow Street. Being just a few years older than Randy and the other sons, i remember Randy being a high school kid and helping around the dealership. His legacy will be more than just a local motorcycling icon…it will rightfully be that he was a great father, a son who made his parents proud, and a good friend to countless others. even thru his illness he was always in good spirits, always had time to talk and laugh, and was one of those rare folks that made you feel good about yourself just being in his presence. God speed and you will be missed my many.
To Randy's Family:
My thoughts and prayers are with you. I just heard and was very saddened about Randy's passing. I worked with him many times over the years and he was a great person who will be sadly missed.
Patty Myers
HDDS