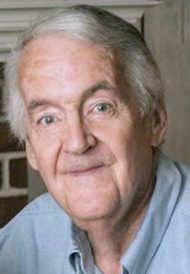 R. Ronald (Ron) Reedy, 77
November 16, 2016
R. Ronald (Ron) Reedy, 77, of Lititz, PA, passed away on Wednesday, November 16, 2016 after a brief illness. He was the husband of Brenda L. Houghton Reedy, with whom he shared 55 years of marriage this past October 1st. Born in Lancaster, he was the son of the late Raymond S. and Edith V. Johnson Reedy.
Ron was a 1957 graduate of Warwick High School and attended the National College of Judiciary, University of Nevada, Reno campus. He was a US Navy veteran, serving in the Naval Reserves from 1961 to 1967 and on active duty aboard the USS Dewey, the first guided missile frigate from 1963 to 1965. He was the recipient of the National Defense Medal, the Armed Forces Expeditionary Medal and Naval Armed Forces Reserve Medal.
Ron was the retired general manager for Blue Ridge Communications, BRCTV 11, working from 1992 to 2008. Prior to this, he served as Lancaster County's first District Court Administrator from 1974 to 1990. He also served as manager of the Republican Headquarters from 1965 to 1969 and was the field representative for Congressman Edwin Eshleman of the 16th Congressional District of PA from 1969 to 1974.
Ron served numerous years on the Fourth of July Committee serving many as its chairman. He was a member of the Rotary Club of Lititz, was the Lititz Springs Park Historian, a member of the Reading Co Historical Society and the Circus Fans Assn of America. He was formerly a Lititz Springs Park board president, chairman of Lititz 250 Celebration, the Int'l Order of Odd Fellow Lodge 1050, was a Mason and former member of the Congressional Staff Club and Court Administrators.
A member of Trinity Evangelical Congregational Church of Lititz since 1952, Ron served as church historian, church trustee, Sunday School super. and lay delegate.
He was the recipient of the Lancaster New Era Red Rose Award during 1996.
In addition to his wife, Ron is survived by his three sons: Timothy S. married to Tina Reedy of Lititz, Mark A. married to Crissy Reedy of Lititz, and Matthew A. married to Deborah Reedy of Lebanon; and by his eight grandchildren: Hannah, Andrew, Grace, Gabrielle, Julia, Nicholas, Oliver and Beatrice.
Friends will be received on Monday, November 21, 2016 from 6-8PM at Trinity Evangelical Congregational Church, 44 E. Orange St., Lititz, PA 17543 and again on Tuesday, November 22, 2016 from 9:30-11AM. The Funeral Service will follow at 11AM with interment in Trinity EC Cemetery in Lititz. In lieu of flowers, please make contributions in Ron's memory to the Trinity EC Church Building Fund at the above address, the Warwick Release Time Program, 224 Skyview Lane, Lititz, PA 17543 or to Lititz Springs Park, 24 N. Broad St., Lititz, PA 17543.
Leave a condolence on this Memorial Page
Condolences to the Family
November 27, 2016
Brenda and family: So sorry to hear about the passing of Ron. We have known Ron for so many years and we talked to him a couple of months ago. He will surely be missed. Our deepest sympathy to the entire Reedy family.
Charles "Jug" and Doris Kiehl
November 26, 2016
Our heartfelt sympathy to the Reedy family for the loss of Ron.May God grant you love, peace & hope at this difficult time. Our community will miss Ron's many contributions. Sending prayers and God bless. The Stan Kemery Family.
November 25, 2016
Jan and I would like to extend our deepest sympathies to your family. Ron was an amazing person who did so much for this community. I will never forget all the time he spent helping the Lititz Soccer and doing the slide shows for the year end celebrations. Not only did he do that but he always extended that gift to each boys family. He will be missed. May He Rest in Peace.
Jan and Denise Bedger and Family
November 24, 2016
Thank you God for the life and contributions of Ron Reedy. God bless this family and the many friends and the Lititz community with the love of people and community that Ron Reedy lived!
Charles Wolfe
November 22, 2016
Dear Brenda and Family, We are so sorry for your loss of Ron and will continue praying for all of you during this time of adjusting to his absence from your earthly lives, but we trust that we all will be reunited in time to come. May God's Holy Spirit give you peace and comfort, along with wisdom and strength for each decision and task, day by day. In Christian love, Jim and Jean Bednar

November 22, 2016
I am very sorry for your loss

Love, Donna Speece
November 21, 2016
My deepest sympathies. I worked with Ron at Blue Ridge Communications for many years. We developed a wonderful working relationship and special friendship. Ron was the ultimate volunteer and community leader. He will be deeply missed. My love and prayers go out to Brenda and the Reedy Family. May God Bless You!
Cindy Mellinger
November 21, 2016
My deepest sympathies to the Reedy family. I had the pleasure of working with Ron at Blue Ridge Communications. He was truly a special man and cared deeply for his community. He will be sadly missed.
Frank Stanek & family

November 21, 2016
Dear Brenda my Deepest sympathy to you and your family. I will keep you in my prayers and thoughts. Kathy Feyler
November 20, 2016
Brenda, Tim,Mark and Matt
Our deepest sympathies. We are so sorry for your loss. He was a very special man. He will be missed
Doug and Sue Hookway
November 20, 2016
Mark,
So sorry to hear about your Dad's passing. Our thoughts are with you during this very difficult time.
The Kiehl Family
November 19, 2016
Mark,
My condolences to you and your family at this sad time. Although he had been ill, this is never easy. I'll pray for you and your family.
Kevin Fenner
John B. Sanfilippo & Son
November 19, 2016
Hey boys, your father will be missed very much. We truly loved him and have so many memories of him, your mom and of course you guys as you were growing up with our sons. Please know that we are here whenever and if every you need us. Love, Shirley and Bill Flickinger
November 18, 2016
Mark
Mark,
So sorry to hear of your dad's passing. I lost my father 10 years ago and what I can tell you is the pain fades away and the memories become clearer. My prayers to you and your family.

Bob Blaida
John B Sanfilippo & Son
November 18, 2016
Dear Mark,
Our sincere condolences for this diffucult time. Please know that you and your family are in our prayers and thoughts. May your Dad rest in peace in our Lord's everlasting home.
Best regards,
John & Reenie Cucinella
Visitation

Monday, November 21, 2016
6:00 PM - 8:00 PM
Trinity Evangelical Congregational Church
44 E. Orange St.
Lititz, PA

Map and Directions

Visitation

Tuesday, November 22, 2016
9:30 AM - 11:00 AM
Trinity Evangelical Congregational Church
44 E. Orange St.
Lititz, PA

Map and Directions

Services

Tuesday, November 22, 2016
11:00 AM
Trinity Evangelical Congregational Church
44 E. Orange St.
Lititz, PA

Map and Directions