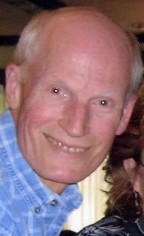 Philip R. Wagaman, 65
Philip R. Wagaman, 65, of Lititz, PA, passed away into the loving arms of his Savior at the Hospice & Community Care, Essa Flory Center on Thursday, October 11, 2012, following a courageous battle with a lengthy illness with his family by his side. He and his loving wife, Barb, were blessed to share 30 incredible years of marriage. Born in Lititz, he was the son of the late Harry and Esther Wagaman.
A former printer at Wagaman Enterprises and Wagaman Brothers Printing, Phil was recognized for his skilled die-making. His passion for woodworking and family led him to his second career. For over 20 years, Phil worked as a traditional craftsman and created wooden antique reproduction game boards. Phil attended many Folk Art Shows, where he proudly spoke about and demonstrated his craft. He enjoyed teaching children of all ages.
Phil's faith and personal relationship with God was important to him. He was a member of Salem Lutheran Church in Lititz.
When not in his woodshop, Phil could be found outdoors. He had a deep appreciation for wildlife and nature. He frequently spent afternoons at Middle Creek. Trips to Yellowstone and the Grand Canyon were among his favorite places to travel. Summer vacations in Lewes, Delaware were the times he enjoyed the most. Phil loved fishing with his daughter, Sarah. He looked forward to every spring for trout season, where they could be found walking the Hammer Creek. Phil was very proud of his daughter, Sarah. They enjoyed many adventures together and time spent watching and playing various sports. Phil also enjoyed spending time with his pups, Minnie and Fonz.
In addition to his wife, Barb, and daughter, Sarah, Phil is survived by a cousin, Karen Hampton of Lancaster; Aunt Ellen Wagaman of Lititz; a brother, Jeff Wagaman; mother-in-law, Marion Miller of Lebanon and long time family friend, Lynn Gruver of Lancaster. Other family members: Bev and Gary Whitman of Lebanon; Jeff and Donna Miller of Lewes, DE and many nieces, nephews and cousins.
Phil was loved by his entire family and many friends. He will be remembered for his warm smile and gentle spirit.
Services will be private and at the convenience of the family. In lieu of flowers, contributions may be sent in Phil's memory to: Middle Creek Wildlife Management Area, 100 Museum Rd, Stevens, PA 17578 or to Hospice & Community Care, 685 Good Dr., Lancaster, PA 17604. To send the family online condolences, please visit SnyderFuneralHome.com. Charles F. Snyder, Jr. Funeral Home & Crematory 717-560-5100
Leave a condolence on this Memorial Page
Barb and Sarah, My thoughts and prayers are with you! Phil will me missed by so many of us who loved him.
Sharon K
It was an honor getting to know Phil, Barb and Sarah. My life was greatly impacted during the time I shared with you all at LGH. My prayers are with you during this time. -Shelly
DEAR Family, I would like to express my sincer sympathy for the loss of PHILIP.I am one of JEHOVAHS WITNESSES who used to stop and talk with PHILIP.His crafts were beautiful.Last week i losted my grandmother in death.But something that gave me comfort is GODS promise of a resurrection here on earth-ACT 24:15,JOHN 5:28,29.At that time no one will say im sick-ISAIAH 33:24 and death,pain,sorrow done away with-REVELATIONS 21:3,4.Then GODS original purpose for humans is to live forever on the earth-PSALMS 37:29 will be. My name is BILL-btmatteson@hotmail.com. PHILIP WILL BE MISSSED.
As I worked with Phil over many years I remember his infectious smile and his genuine caring of all those he associated with.
Clete & Barb Bucher