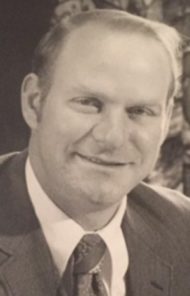 Peter Barksdale Alexander, 81
April 01, 2017
Peter Barksdale Alexander, 81 passed away April 1 2017. He was born July 6 1935. Peter lost his beloved wife Joann Dundon Alexander on April 30, 2016. They were married on May 9, 1959… almost 57 Years.
His daughters took care of him at his house and beloved farm after her loss. He loved his "Daisy" dog and Fox News.
Peter grew up in Green Spring Valley, Maryland. He attended McDonogh school and won the steeplechase trophy 1946-1948. He found his love of steeplechase racing from his father and grandfather. He attended Gilman school where he was Maryland two-time state wrestling champion.
Peter graduated from Princeton University Summa Cum Laude with an economics degree. He then became an officer in the Marine Corp.
He and his love Joann lived in North Carolina, Maryland and New Jersey until his career led him to Lancaster, PA. Peter had an incredible gift of finding business that needed to thrive. He was CEO of Fleck-Marshall plumbing supply and many other companies. His gift in business allowed him to pursue his passion… Thoroughbred racing, for many years. Peter and Joann loved breeding, training and racing the horses together.
Peter loved Delaware Park, the backside of the track was his sanctuary, the people, the atmosphere and the horses. Peter was president of Delaware Park Horseman's Assistant Fund at Delaware Park for over twenty years, where he established programs such as healthcare and daycare for horseman that didn't have means. He worked tirelessly to see horseman benefit from racetrack slot revenue, introduced in 1995.
Peter loved working beside his oldest daughter Margaret Alexander, she was his assistant for twenty years. Margaret and Gaby accompanied Peter on many trips to the winner circle. One particular mare, "Fionnghal" in 1987 still holds the record at Delaware Park for 10 wins in a 100 day meet.
He is survived by daughters Margaret Alexander, Julie Barksdale Alexander and Suzanne Alexander-Doncel, and grandchildren Andrew Rocheleau, Catlyn Spivey, Riley Arbogast, and Isabella Doncel.
In lieu of flowers, please contribute to Delaware Park Horseman's Association.
Leave a condolence on this Memorial Page
Condolences to the Family
May 08, 2017
My condolences to the family. I only met Pete once, at his place in Conestoga, but my father and he were friends and I know my father held Pete in high esteem. I am sure he will be missed by many and hope that gives comfort to you in these times. Chuck Blumenstock