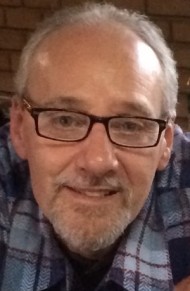 Paul E. Zangari, 61
December 01, 2015
Paul E. Zangari, 61 of Lancaster, passed away Tuesday, December 1, 2015 at LRMC. Born in Lancaster, he was the son of Eileen (Green) Zangari and the late John P. Zangari.
He was a 1972 graduate of J.P. McCaskey High School. Paul was a talented artist, loved animals and an avid sports fan who especially liked the Philadelphia Eagles and Baltimore Orioles.
Paul is survived by his brother, Philip A. Zangari; three sisters, Sybil L. Zangari, Sylvia A. Buller (wife of David), all of Lancaster, and Sheryl M. Zangari of Columbia. Also surviving are three nephews, Jason Zangari(Amy), Seth Gershenson, Carl Gershenson (Katie); two nieces, Kristy Buller, Jill Gershenson (Rodri); one great-niece, Ilana Gershenson; and a brother- in -law, Stephen Gershenson of Colmar, PA. In addition to his father, he was preceded in death by a sister, Shona F. Zangari-Gershenson.
A Mass of Christian Burial will be held at the convenience of the family. In lieu of flowers, contributions in Paul's memory may be made to the Lancaster County SPCA, 848 S. Prince St, Lancaster, PA 17603.
Leave a condolence on this Memorial Page
Condolences to the Family
July 03, 2016
Sorry to see your passing my friend, RIP! Wayne Thompson
December 20, 2015
Miss my big brother ! Daddy take care of your baby boy and Shona your little brother miss and love you all! Sybil
December 16, 2015
DECEMBER 16, 2015, DEAR ZANGARI FAMILY, I PRAY PAUL MAY NOW REST WITH JESUS AND MARY. MY CONDOLENCES TO YOU.
MAY GOD BLESS AND PROTECT YOU ALL. TOM DOUGHERTY, WALLA WALLA WASHINGTON, FORMERLY OF FOURTH STREET IN LANCASTER.
December 04, 2015
Thoughts, prayers and love go out to your family. So sorry for your loss, but Papa Z and Shona are so happy he's arrived with them peacefully. They will all look down on you and be your angels!
Love you all,
Cathy
December 04, 2015
Dear Paul, RIP. Thanks for all the great pizzas and good times. We will never forget you. My friend Philip we are so sad to hear of your great loss. Our prayers and love are with you. Jerry and Linda Murphy .
December 04, 2015
Our family wishes to extend our condolences. Prayers and blessings to you all at this time.
Charmaine Williams and family.