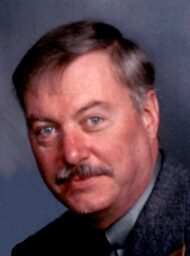 Paul D. Trimble, 72
July 25, 2022
Paul D. Trimble, 72, of Holtwood went home to be with his Lord on Monday, July 25, 2022 at his home surrounded by his loving family. Born in Lancaster, he was the son of the late George and Jean (Miller) Trimble. He was the loving husband of Carla (Madonna) Trimble with whom he shared over 46 years of marriage.
He worked as a diesel mechanic for Yellow Freight for many years and also was a trainer for the Motorcycle Safety Program with the state of Pennsylvania.
Paul enjoyed deep sea fishing, target shooting, woodworking, riding motorcycles, had an affection for writing poems and he loved his dogs. He also loved football and was a fan of the Packers and Raiders.
The family would like to thank Kindred Hospice, and the many loving family and friends for their support and love during Paul's illness.
In addition to his wife, he is survived by his daughter, Tara Trimble of Lancaster. He was preceded in death by his brother, Georgie Trimble.
A Memorial Service will be held at 11AM on Wednesday, August 3, 2022 at Charles F. Snyder Funeral Home & Crematory, 441 N. George St, Millersville, PA 17551. Interment will be private in St. Joseph New Catholic Cemetery. Family and friends will be received from 10-11AM at the funeral home on Wednesday. In lieu of flowers, contributions in Paul's memory may be made to Kindred Hospice, 1891 Santa Barbara Dr, Unit 201, Lancaster, PA 17601.
Leave a condolence on this Memorial Page
Condolences to the Family
August 04, 2022
I was so sorry to hear of Paul's passing. Prayers to his family. I went to Saint Joe and Lancaster Catholic with him. I also played on the football team with him. He was a good guy. Up until a yerar ago I would see Paul at the Class of 1967 breakfast we had every other month.Some 1968 grads also became part of this. It was great seeing him there and reminishing about the old days. May he Rest in Peace.
August 02, 2022
To My Dearest Bestie Carla and Bea Tara May Paul's Memories Dance in Your Hearts Forever. For We will A Cherrish All the Fun Amazing Tmes together and all our Adventures with the Dogs . I /We will Forever be here for you both.
I Love You .
Tracey & Scott
August 02, 2022
My deepest condolences to the Trimble family and to my dearest friend, Carla. You remain in my thoughts, my heart and my prayers.
Randy and Donna Soders
August 02, 2022
Condolences goes out to the Trimble family at this time of loss. I have many fond memories of spending time with your family as a child / teenager. You were always fun to hang out with. Thoughts & prayers go out to your family at this sad time, but know you will be in hearts & minds forever.
Allen Polson
August 02, 2022
Carla and Tara,
So sorry for your loss. You are in our thoughts and prayers.
Linda and Larry Cramer
August 02, 2022
So many hugs and so much love to you, Carla. I have great memories of Paul when I was just a little kid – he was caring and kind to me always.
Deborah Tritsch
August 01, 2022
Paul, my dear, sweet, crazy cousin with whom I shared a birthday month of which we were 8 days apart, me being the oldest, you being the orniest, thank you for all the fun times we've had when we were wild and crazy. I will remember them with joy and laughter and I will miss you buddy. Be at peace and God bless you.❤️♥️😢
Bev Trimble
July 31, 2022
It is with deep regret I read of Paul's passing. I will remember his quick smile and sense of humor dueing our time together at Yellow. David Ganse
July 31, 2022
With deepest sympathy!
Raymond Groff
July 31, 2022
There are no words that express my feelings with the loss of my dear friend and first love. He was a wonderful husband and father, and had many friends who loved him. Carla and Tara, my heart goes out to you. I will keep you in my thoughts and prayers. Cindy Smith Shomo
July 30, 2022
Carla, we are so sorry for your loss. Paul was a terrific guy and good friend to Harry and I. He will be missed. Love Sue and Harry
Visitation

Wednesday, August 03, 2022
10:00 AM - 11:00 AM
Charles F. Snyder Funeral Home & Crematory
441 North George Street
Millersville, PA 17551

Map and Directions

Services

Wednesday, August 03, 2022
11:00 AM - 12:00 PM
Charles F. Snyder Funeral Home & Crematory
441 North George Street
Millersville, PA 17551

Map and Directions