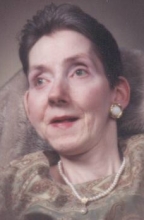 Patricia Ahern, 70
Patricia Ahern, 70, of Lancaster and southwest Philadelphia, PA, passed away on Tuesday, February 9, 2010 at Lancaster General Hospital.
Born in Philadelphia, she was the daughter of the late John J. and Mary Toohey Ahern.
Patricia was a member of St. Philip The Apostle Catholic Church. She had attended the adult day care at Generations, and had assisted with Meals On Wheels with Keystone Human Services.
She was a sweet and gentle lady who loved everyone she met. She was well-known for her captivating and bright smile.
Patricia is survived by her brother, John J. married to Maureen Ahern of Lancaster, her nephews: Kevin married to Sue Ahern of Texas, and Christopher married to Kelli Ahern of Lancaster, 2 grand nephews, and 1 grand niece.
Friends will be received on Friday, February 19, 2010 from 10-1030AM at St. Philip The Apostle Catholic Church, 2111 Millersville Pike, Lancaster, PA , with the Mass of Christian Burial to follow at 1030AM, the Rev. Mark Weiss as Celebrant. Interment at 130PM in Holy Cross Cemetery in Yeadon. In lieu of flowers, please make contributions in her memory to Keystone Human Services, 211 Granite Run Drive, Lancaster, PA 17601 or to United Cerebral Palsy of South Central PA, 788 Cherry Tree Ct., Hanover, PA 17331. Arrangements by the Charles F. Snyder Funeral Home, Millersville, 872-5041. To send an online condolence, please visit SnyderFuneralHome.com
Leave a condolence on this Memorial Page
Condolences to the Family
Please accept my deepest condolences for the loss of Ms. Ahem. I can only imagine the pain you all are experiencing right now. Proverbs 17: 17 say that "A true companion is loving all the time, and is a brother that is born for when there is distress." In view of that scripture, one of the things that can help is talking about your loved one to family and trusted friends. No doubt this can bring much relief. In fact, many have found that talking help relieve the pain.
Remember Job who suffered the loss of all ten of his children and endured other tragedies. He said: "My soul certainly feels a loathing toward my life. I will give vent to my concern about myself. I will speak in the bitterness of my soul!" Please note that Job needed to "give vent" to his concerns, and did so by speaking. I'm sure if you do the same, you will find some relief.
Also, the encourage us to "Draw close to God, and he will draw close to you." (James 4:8) One of the principal ways to draw close to God is through prayer. Do not underestimate its value! The Bible makes this comforting promise: "Jehovah is near to those that are broken at heart; and those who are crushed in spirit he saves." (Psalm 34:18) It also assures us: "Throw your burden upon Jehovah himself, and he himself will sustain you." (Psalm 55:22) Think about this. As noted earlier, many have found it helpful to talk about their feelings with a trusted friend. So In harmony with 2 Thessalonians 2:16, 17 which says, "Moreover, may our Lord Jesus Christ himself and God our Father, who loved us and gave everlasting comfort and good hope by means of undeserved kindness, comfort YOUR hearts and make YOU firm in every good deed and word. So it would be more helpful to pour out your feelings to Jehovah who promises to comfort our hearts. I hope that you will find these scriptural thoughts encouraging and beneficial.