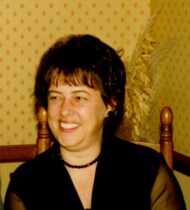 Patricia A. Stoltzfus, 85
June 01, 2022
Patricia Ann Stoltzfus, 85, of Lancaster PA was called to heaven on June 1st, 2022. Pat was the daughter of Jay and Gertrude Habecker.
Pat was born in Lancaster and raised on her family's farm. She was of the Protestant faith and attended Grace Brethren Church. She is preceded in death by her parents and siblings: Heller, Bernice, Jean, Barbara, Marylin, Henry, and Judy.
She is survived by her husband of sixty-seven years, Jim Stoltzfus, her loving sons, David and Ronald, their wives, Kim and Linda, as well as three grandsons: Evan, Ben, and Logan. She is also survived by siblings Jay, Jack, and Christian as well as many nieces, nephews, and cousins.
Pat retired from AMP, Inc. In her younger years she enjoyed bowling and spending time with her large extended family. As she got older, she enjoyed the comforts of home and beating anyone who was willing to play her at cards or the game of Trouble. She will be deeply missed by all who knew and loved her.
A private ceremony will be held by close family.
Leave a condolence on this Memorial Page
Condolences to the Family
June 30, 2022
Heaven's angels have welcomed a new member to their choir.
June 07, 2022
I am very sorry to hear of the loss of your dear mother. She was such a sweet lady. You will always have many great memories to stay forever in your heart. Always, Brenda and John Kay
June 05, 2022
Our most sincere sympathy is sent to your family for the loss of your dear mother. What a sweet lady. She will remain forever in your heart.