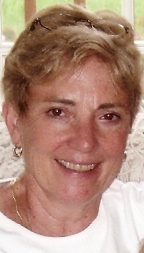 Palma Reed, 67
Palma Reed, 67, of Lancaster, PA, passed away on Saturday, July 16, 2011 at Lancaster General Hospital, surrounded by her family.
She was the loving wife of Kenneth C. Reed, with whom she had celebrated 44 years of marriage this past January 21st. Born in Reading, she was the daughter of the late Earl A. and Virginia DeGeorge Seibert.
A devoted wife, mother and grandmother; she is survived by her husband as well as her daughter, Stacey L. wife of Sean P. Reed of Walker, LA; her son Todd A. husband of Suzanne Reed of Landisville, and her 5 grandchildren: Eryn, Quinlan, Cameron, Liam, and Savannah. She is also survived by her sister, Darlene V., wife of Robert Curnow of Spokane, WA.
Palma had been a supervisor for Lancaster-Lebanon IU 13 for 20 years. Prior to this, she had taught at Sacred Heart Parochial School. She had been involved with the ARC of Lancaster County and had served as a member of the Council for Exceptional Children.
She was a member of St. Philip The Apostle Catholic Church, where she was a member of the choir and the ladies auxiliary. Palma also was involved with Marriage Encounters and PreCANA for the Diocese of Harrisburg for 18 years.
Palma was long time supporter of Hospice of Lancaster County.
She was a 1968 graduate of Millersville University, where she earned a BS in Elementary Special Education. In 1988, she attained her Masters Degree there also in Special Education and a Supervisors Certificate in Special Education.
She enjoyed traveling, reading, and spending time with her grandchildren.
Friends will be received on Thursday, July 21, 2011 from 530-630PM at St. Philip The Apostle Catholic Church, 2111 Millersville Pike, Lancaster, PA 17603, with the Mass of Christian Burial to follow at 630PM. Interment will be private and at the convenience of the family. In lieu of flowers, please make contributions in Palma's memory to The ARC of Lancaster, 630 Janet Ave., Lancaster, PA 17601. To send an online condolence, please visit : SnyderFuneralHome.com. Charles F. Snyder Funeral Home & Crematory 872-5041
Leave a condolence on this Memorial Page
Condolences to the Family
September 04, 2015
This physical world has lost a wonderful person whom I have admired and looked up too, and is still greatly missed! My conolances to family and friends.
Palma and I have been friends and coworkers for many years. She was always a bright spot in both my work and personal life, and we had kept in close touch during her retirement. I am overseas and was not able to attend the service, but have been thinking of her with love daily. I will miss her terribly and send my deepest sympathy to her entire family and circle of friends.
Phyllis Boyd
I was filled with great sadness upon learning of Mrs. Reed's passing. She was a wonderful neighbor and dedicated educator. To Mr. Reed, Stacy and Todd,I am sorry for your loss and I will be praying for your family during these difficult days.
Christopher DeMarco
God bless you all. My thoughts and prayers are with you. Palma was a wonderful lady with a very quick wit!
Love and hugs,
The McCarty Family
My sympathy and warmest thoughts are with you now.
Dan Martin
I was deeply saddened to hear of Mrs. Reed's passing. She was my supervisor while I was student teaching during the spring of 2008. We had kept in touch after I graduated and she will always hold a special place in my heart. I will forever keep her letter of recommendation and remember her fondly. My sympathy for her family, whom she adored. May your memories of her keep her alive and well in your hearts.
God bless,
Stephanie Johnson
You are in my thoughts and prayers. Palma was a fabulous co-worker. Her excitement for children will never be forgotten.
Lori
We send our deepest sympathy and prayers for your loss. We have so many happy memories of times shared with Ken and Pam over the years. We'll always have the gift of our ME weekend, and many more meaningful times together.
With love and prayers.
Dave and Fran
Dear Ken,
Pat and I were stunned and deeply saddened to learn of Pam's passing. We truly do not know what to say……. We are so sorry for you, and your family. We have been praying for Pam and you every day. We know Pam is at peace with our loving Father in Heaven. But we also know that she will be deeply missed by so many here on earth.
…..Please Lord, hold Ken, Stacey, Todd and their families in your arms and comfort them in this time of sadness and deep sorrow.
Joe and Pat
Ken,
Jan has shared with me your hard journey these last two weeks. Prayers and Blessings.
Msgr John – Spokane
Dear Ken, Stacey, Todd and families,
WE were so sorry to read about Palma's passing. Palma and I shared many good times in college and for many years after that. You are in our thoughts and prayers. We are sure all those happy memories will be of some comfort to you.
Love,
Sandy and Ed
Ken and kids and grandchildren,
I was shocked to learn of Palma's passing. I volunteered with Palma at Hospice for a few years. She also, helped me with my handicapped daughter. She was truly a special person. My prayers and thoughts are with you all.
Marianne Little
I was so sorry to read of Palma's passing. I knew Palma when we worked for the IU for many years. I felt very glad when she agreed to become our supervisor at C.V. for several months. She was always so very positive, caring about the students and their families, and provided helpful supervision. I last saw her at a soccer game where each of us was watching one of our grandchildren play and her son coach. It was enjoyable to catch up and be together for that part of life. I hope that your many memories will be of comfort in the days, weeks, and months ahead. My thoughts and prayers are with your family at this time.
Judy Petrasek
Ken, Todd, Stacey and families,
Please accept our heartfelt condolences; she will be missed by many. Our thoughts are with you all!
Jim & Emma Irvin
There are no words to express the pain in our hearts of the loss of our dear friend Pam. She was the most giving loving and kind person we knew and not only was she a good friend to Tom and I but a mentor as well. We would not be the people we are today if she had not been such and integral part of our lives. She will be deeply missed but her memory will live forever in our hearts.
Our Prayer thoughts and love are with all the family and friends especially for Ken,Stacey and Todd.
Connie and Tom
Words cannot express how sorry I am for you all. She was a light, full of joy and happiness. She touched so many lives for the good & was such a spark of hope to many. She will always be in my heart. Continued prayers for you all.
I worked with Palma when I was a school counselor at Warwick School District. What a neat, warm professional woman. I always enjoyed seeing her walk through the door….she was a great person with whom to Work. I was so glad when she retired and was having so much FUN!! I reach out to each of you with care & prayer. Palma will be missed by many!
Sincerely,
Linda Peacock
We are deeply sorry for the loss of such a special person. Palma was always a kind and vibrant person to be with and will be greatly missed by so many people. You are all in our prayers as you mourn the loss of such a loving wife/mother/grandmother.
Bob and Donna Mikus
You are in my thoughts and prayers.