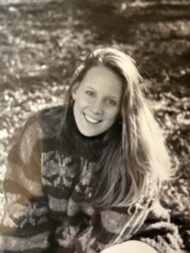 Nicole Clark Lewis, 55
December 28, 2021
Nicole Clark Lewis, 55, of Lancaster passed away unexpectedly at Lancaster General Hospital on December 28, 2021. Born in Gettysburg, PA, she was born to the parents of James E. Clark and Ellen M. Kerstetter.
Nicole graduated from St. Joseph Nursing School and became a registered nurse. She began her career as a nurse at Elizabethtown Rehab and then moved to Lancaster General Hospital where she had been a registered nurse for the past 32 years. Nicole gave the upmost care and love for every patient that she had the privilege of caring for. Along with her love for nursing, she had an equally strong love for her children.
Along with both parents, Nicole is survived by her husband Randall "Randy" Moore of Lancaster and two children, Andrew and Alyssa Lewis of Lancaster.
Family will receive friends on January 6, 2022 at Charles F. Snyder Funeral Home, 3110 Lititz Pike, Lititz, PA., from 4pm to 5pm with a celebration of Nicole's life to follow.
In lieu of flowers, friends may donate to the family's funding campaign at https://gofund.me/bd0dca3
Watch the tribute video
Leave a condolence on this Memorial Page
Condolences to the Family
January 18, 2022
I just heard about the passing of Nikki. I had the pleasure of getting to know her years ago when our boys had the same kindergarten teacher. I met up with her again when her daughter played tennis on our high school team. What an amazing mother! She was so kind and thoughtful and always showed the love she had for her family. She passes a legacy on in the way she conducted herself on a daily basis, with a smile, kind words, and love. Nicole, your children were so fortunate to have you as their mother and what a great job you did. Your legacy will shine on through them. I was blessed to know you.
January 09, 2022
I am so sorry to hear of Niki's passing. I am one of her patients. Although I have a wonderful nurse now, Niki was my absolute favorite (and the only one that could stick & put up with me 🙂 ). I still remember the last day I saw her, which was so long ago now. My husband and I were building a house and she helped us remediate an arguement about where the dumb staircase went, and I was in tears. We put it where she told us to. I was so looking forward to showing her our new home that she gave us advice on designing. I also was looking forward to telling her I was pregnant, and for her to meet my daughter Addison. I begged my nurses not to put it in my chart so I could surprise her, but I know they did. Regardles, I know Niki would have read it anyway before visiting, because she was always on top of things. I couldn't sneak anything by her, she always called my bluff when I told her I chugged water before she showed up. 🙂
I want you to know how much of an impact she had on her patients. I've been thinking about her often. I hope this message brings you comfort in knowing how much of a difference she made in others lives when she spent time away from her family. Thank you for sharing her with us.
Daisy also misses you, Niki, and smelling your doggos too.
Praying for peace for your family during this difficult time. – Erin (McGinley) Miller
January 06, 2022
I had the privilege of working w/ Nikki, she was a great nurse, very kind to her patients, praying for u all!
January 06, 2022
I'm sorry to hear of Niki's passing. She was such a fun person with a very kind heart.
January 06, 2022
So very sorry for the loss of a great friend. We lost touch over the years but a day didn't go by that I didn't think about you. Wish we could have reconnected. Love ❤️❤️❤️❤️Anita
January 04, 2022
I am deepley sorry for your loss. I was lucky enough to have Niki as a school aged friend, growing up in Manor Ridge. She was a sweetheart of a person.
Visitation

Thursday, January 06, 2022
4:00 PM - 5:00 PM
Charles F. Snyder Funeral Home & Crematory
3110 Lititz Pike
Lititz, PA 17543

Map and Directions