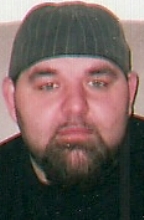 Nelson W. Waltz, 29
Nelson W. Waltz, 29, of Lancaster, passed away on Saturday, November 27, 2010 at the Lancaster Regional Medical Center.
He was the husband of Alisha M. Wickersham Waltz, with whom he was married on September 25, 2008. Born in Lancaster, he was the son of Cynthia L. Martin Wise of Lancaster, and the late Nelson L. Waltz, Jr.
Nelson had worked as a cook for many years at The House of Pasta on Millersville Pike.
In addition to his wife and mother, Nelson is survived by his son, Nelson L. Waltz, his three siblings: Shane Zorger of Lancaster, Amanda Stoltzfus of Manheim, and Ryan Waltz of Lancaster; his maternal grandmother Esther Martin of Lancaster and many nieces, nephews, aunts and uncles.
Friends will be received on Wednesday, December 1, 2010 from 4-6PM at the Charles F. Snyder Jr Funeral Home & Crematory, 3110 Lititz Pike, Lititz, PA, with a time of sharing to follow at 6PM. Interment will be private. In lieu of flowers, please make contributions in Nelson's memory to the American Cancer Society, 314 Good Drive, Lancaster, PA 17603. To send an online condolence, please visit:SnyderFuneralHome.com. Charles F. Snyder Jr. Funeral Home & Crematory, 717-560-5100
Leave a condolence on this Memorial Page
sorry for the lost of ur son and husband.our prayers are with you's at this diffcult time.amanda,shane,and ryan.ur lost of ur brother.i wish we could be there to comfort you's and hug you's at this diffcult time.from the castrenzes family.
Alisha, I am very sorry for your loss. Nothing I say can ease your loss. Just want you to know that I am praying for you and your son and the rest of Nelson's family. If there is anything I can do please ask. I will keep you and your son in my prayers.
Love, Dianne
(Hamilton Arms)
I am sending my sympathy to the Waltz family. May God be with you doing this time.

Diane Waltz
Alicia,
My thoughts & prayers are with you & your dear little boy. Please accept my condolences. May God be with you & your family.
Sincerely,
Sherry Flora-Rivera
Alisha, May you find strength through the eye's of your beautiful son, may you find courage to keep smiling when you feel like crying, May you find comfort in knowing prayers are being said for you and your family to ease the pain your heart is feeling, May God grant you peace within yourself to always carry on. We are thinking of you at this time, we were very sorry to hear of his passing with much love and support to you alisha
Anita and Brenda Capps and Wanda Rodriguez
I remember all the good times we shared as kids. All the trouble we got into, how much you hated to be poked in the eye, the brick when you fell off my front porch, sledding at Buchanon Park. I remember the good times, the bad times and growing up. Nelson was always such a character, he put a smile on your face even when you didn't want to smile. What I remember the most is the joy written all over Nelson's face on the day of his wedding and the joy he had in his heart when he became a father. Even though he wasn't the one pregnant he was GLOWING!!
I know Nelson will be in our hearts forever and watching over us all. His son now has his own personal Guardian Angel.
He will me deeply missed,
Love Always,
Marie and Family
MY THOUGHTS N PRAYERS GO OUT TO THE FAMILY
SORRY FOR YOUR LOSS MY THOUGHT N PRAYERS GO OUT TO YOU AND YOUR FAMILY AND HERE IS A LITTLE POEM FROM ME TO YOU….WE LOVE YOU N WILL MISS YOU VERY MUCH NELSON YOU WILL NEVER BE FORGOTTEN ALWAYS N FOREVER IN OUR HEARTS:
We've known lots of pleasure,
At times endured pain,,
We've lived in the sunshine,
And walked in the rain. ,
But now we're separated ,
And for a time apart,,
But I am not alone- ,
You're forever in my heart.,
Death always seems so sudden, ,
And it is always sure,,
But what is oft' forgotten-,
It is not without a cure.,
There may be times you miss me, ,
I sort of hope you do,,
But smile when you think of me,,
For I'll be waiting for ,
you.
Now there's many things for you to do,,
And lots of ways to grow,,
So get busy, be happy,and live your life,,
Miss me, but let me go.
********************** ,
He left before you,
A place to prepare,
In the shelter,
Of our Lord's care,
May this bring comfort,
In the sorrow you bear ,
FROM A CARING FRIEND
PENNY KEYS
I am greatly hurting and sorry for the loss of a great cousin and im sure a wonderful husband and father. I had grown up with him most of my life and hell we had some really good times together. I will miss u man if only i could of seen u thanksgiving before everything happened. Love you and miss u. love u aunt cindy we are so sorry for this to have happened
Dear Cindy,
I was saddened to read about the lose of your son, and wanted to tell you that my thoughts and prayers are with you and your family at this very difficult time.
Your old friend,
Sue Sheaffer Zander
I am greatly sorry for the loss we had in our family. Our thoughts and prayers go out to my aunt cindy and her family. He was a great guy would do anything for anyone anytime. He will be deeply missed and not forgotten. I love you Nelson miss u man