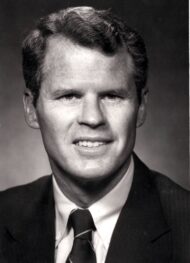 Ned C. Steele, 83
September 20, 2021
Ned C. Steele, 83, of Willow Valley, PA, passed away Monday, September 20, 2021. Born in Bethlehem, he was the son of the late Don C. and Dolores (Enright) Steele. Ned was the loving husband of Jane Marie (Lieberman) Steele, with whom he would have celebrated 56 years of marriage, on November 6.
A 1960 graduate of Princeton University, Ned was a member of the Elm Club and rowed with the Crew Team all four years. He served as an intelligence officer with the Army Reserve. Ned worked for Bethlehem Steel Corp and retired after 40 years as a Marketing Manager. Over the course of his career, he lived and worked in many places including Bethlehem, PA, New York City, NY, Long Beach, CA, and Burns Harbor, IN. After retiring, he and Jane moved to Wilmington, NC, where they lived happily for several years before eventually relocating to Willow Valley where they have enjoyed the past 4 years.
Ned was an avid athlete and enjoyed many sports and outdoor activities, a passion he shared with his children and grandchildren. If he wasn't on a tennis court, he could most likely be found on a golf course, a ski slope, or even just running through the neighborhood or on the beach.
Ned was a loving and engaged father who was always eager to participate in his children's activities whether it involved coaching a Little League Team, leading a tribe of Indian Guides or cheering from the sidelines. Ned was always there for his kids.
Ned embodied the spirit of philanthropy through his volunteer efforts such as building ramps to provide handicap access or driving sick friends to faraway medical appointments. His warm, gentle nature put everyone he met at ease and his self-deprecating humor made us all laugh. He would have given the shirt off his back to anyone in need. He had a quiet strength with which he always strove to do the right thing but he never sought attention or accolades.
Of the Catholic faith, he was an active parishioner in each of the communities where he lived, most recently at St. Philip the Apostle Catholic Church in Millersville.
Above all Ned was a devoted family man. He adored his wife, Jane, and was rarely away from her side. Nothing gave him more joy than being in the company of his children and grandchildren. He will be forever missed.
In addition to his wife, he is survived by his four children: Susan S. Hoelzer (Craig) of Vero Beach, FL; James C. Steele (Megan) of New Canaan, CT; Meghan S. Sobolewski (Terence) of Dover, MA; and Katherine E. Peters (David) of Gardners, PA; eleven grandchildren: Abigail, Olivia and Jack Hoelzer; Catherine and Sarah Steele; Clare and Brendan Sobolewski; and Lillian, Amelia, Lucy, and Evelyn Peters; and a brother, Lee B. Steele, of Murrells Inlet, SC.
A Memorial Mass will be celebrated at 11AM, September 30, at St. Philip the Apostle Catholic Church, 2111 Millersville Pike, Lancaster, PA 17603. Interment at Holy Savior Catholic Cemetery, Bethlehem, will be private. In lieu of flowers, contributions may be made in Ned's memory to a charity of one's own choosing.
Leave a condolence on this Memorial Page
Condolences to the Family
October 01, 2021
Jane,
I was so saddened to learn of Ned's passing through Meghan. Ned was just a wonderful guy I will always remember. Our fun times togther in NYC will always be among my fondest memories. Tennis, skiing and rock climbing. Ned was always smiling and cheering the gang on.
I feel lucky to have known him and I will miss him too.
Nelson
October 01, 2021
So sorry to hear of Ned's passing. Lots of great memories from scouting (including Jane and Margie "roughing it" at a hotel for the Girl Scout "camping trips") to the father/son canoe trips to some great platform tennis times to golf. Wonderful and fun guy. We're blessed to have known Ned. Our condolences to the family.
Bob and Margie Johns
September 30, 2021
Ned will be remembered by all who worked with him at Bethlehem Steel as a true gentleman. Our condolances to his loving family. May he rest in peace.

Tim Demma
September 30, 2021
Jane
We have not seen you and Ned for maybe 30 years, but your Christmas greetings always reminded Helen and I of the good days we spent together in Bethlehem. The obit is right on when we read that Ned had an easy going manner about him.
You and your family will be added to our prayer list. Looks like you have a large support group.
Our regards,
Helen and Dave Challenger
September 30, 2021
Jane:

So sorry to hear about Ned. We so enjoyed you both when both of our families lived in Bethlehem
All the best,

Bill and Jane de Haven
September 28, 2021
Dear Jane:
Nancy and I are deeply saddened by Ned's passing. We have missed you both from the moment you left PNCC, but occasional phone conversations helped us remember the plethora of good times we shared: tennis, dining, celebrating friendship. Ned was a class guy with a great sense of humor. He was much beloved by all! Love to you.
Peter and Nancy Cowen
September 27, 2021
Dear Jane…..

With profound sadness I write this.

I loved Ned for all the attributes mentioned in his obituary.

And with a smile on my face I recall the following:

Tennis – just hitting balls with him, playing with Kathleen I believe on one of her visits, and of course , his Stan Smith tennis shoes.

Golf – on the range always.
And here's a special one between Ned and me. While on the range and without him see me, I'd walk up or better yet, chip a ball his way as he was hitting just to distract him. It was so much fun watching him react with his famous laugh and a shout out to me.

While we had major political differences, it never got in the way of , I hope, our mutual admiration for both of us.

A richly lived life indeed.

Our best to you and the family.

Ron and Nancy
September 26, 2021
Dear Jane and Family, We are so sorry to hear of Ned's passing and are sending you and yours our condolences. Fondly, Ann and Hal Garrett
September 25, 2021
Dear Jane & Steele Family (and Ned) – shocked to the core, never do I recall tears welling up for a loss of a friend of so short a time. Ned became a friend I so enjoyed, whether planning our covid-19 vax trips, the happy hours at Vistas library & Vue, or meeting in the elevator &/or hallway. You were always with him and you know the fun we had. Linda & I are most grateful for our dinner plans just a few days before he passed. We grieve with you! You know where we are; do not hesitate. Warmest Wishes and Condolences. Al & Linda
Services

Thursday, September 30, 2021
11:00 AM - 12:00 PM
St. Philip the Apostle Catholic Church
2111 Millersville Pike
Lancaster, PA 17603

Map and Directions