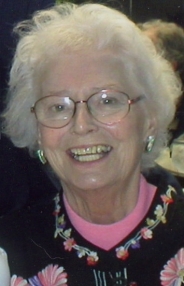 Nancy Elaine Gates, 10
Nancy Elaine Bucher Gates entered into rest on Sunday, January 7, 2007, surrounded by her three children. She was 71 years young.
Nancy was born in Hershey, PA and she attended Derry Township School and graduated from Hershey High School in 1953. She is a graduate of Colby Sawyer Junior College, and Toby Colburn merchandising school. After graduation, she worked in Manhattan, New York as the Assistant Buyer at Saks Fifth Avenue, where she also modeled some of the stores fashions. During that time, on a blind date, she met Robert D. Gates, Jr., who she later married in April 1957 in Hershey. Nancy and Bob, who worked for Armstrong Cork Company, moved to Boston, Cincinnati, OH, Evanston, IL, Greensboro, NC, and eventually settled in Lancaster, PA in 1963
Nancy was active in her family and community life. She served actively in the Lancaster Women's Symphony Association, the Lancaster General Hospital Ladies Auxiliary, Lancaster Country Club Women's Golf Association, Lancaster Public Library, and the Holy Trinity Lutheran Church. She participated in the organization of the LPGA Keystone Open.
In high school she played the bassoon and glockenspiel and raced sprint cars at the Hershey Park Stadium. She loved sports and competition. When she was young, she was an avid skier. Later on, she was a bowler and an avid golfer, and is credited with introducing golf to Bob. It was activity they shared together and with many friends over the years.
Nancy loved animals. When her children were young, there was always a dog member of the family. Later, she and Bob had enjoyed sharing their home with their cats. Because of Nancy's desire to protect wild turkeys, she received the attention of the Wall Street Journal and was quoted on the front page.
She is preceded in death by her husband, Robert D. Gates, Jr, who passed away in 2003. Nancy is survived by her three children: Brenda G. married to Laird Calia of Ridgefield CT; Brian married to Beth Gates of Lancaster; and Robert married to Gloria Gates of Leola. In addition to her three children, she is survived by six grandchildren: Melissa Gates, Janet Gates, Cassie Calia, Madelyn Gates, Cameron Calia, and Sam Gates and by her brother, Robert M. Bucher, husband of Donna, of Fargo, ND and his children, Stephanie and Rob.
Friends will be received from 930-1030AM on Thursday at St. Peter's Evangelical Lutheran Church, 10 Delp Rd. Lancaster, PA , with the memorial services to follow at 1030 AM. Interment will be private and at the convenience of the family.
In lieu of flowers, the family requests donations be made to the Hospice of Lancaster County, 685 Good Drive, PO Box 4125, Lancaster, PA 17604-4125.
Leave a condolence on this Memorial Page