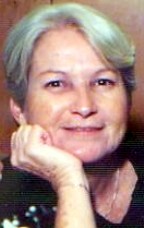 Mildred A. "Millie" Rachor, 83
Mildred A. "Millie" Rachor, 83, loving wife, mother, grandmother, great-grandmother, neighbor and friend, died Monday, July 11, 2011 at her Lancaster home. Her husband of 46 years Richard A. Rachor died in 1997. She was born in Philadelphia to the late James and Jeannette Martin McGrath.
Millie did volunteer work in the community and church. An avid reader, she enjoyed gardening, John Wayne and all Western movies, jigsaw puzzles and card games, arts and crafts, travelling and bird-watching, especially hummingbirds. She had a good sense of humor and loved to laugh. A homemaker, Millie's favorite admonition was "Harmony in the home".
Millie's family includes 7 children, Richard, husband of Janet Flickinger Rachor, Pequea, Stephen, husband of Janet Anderson Rachor, Ephrata, Joseph, husband of Jeanne Robinson Rachor, Thomas, husband of Rita Allison Rachor, and John Rachor, all of Lancaster, and Carolyn, wife of James Saxenmeyer and Susan Rachor, companion of Frank Taylor, all of Satellite Beach, FL; 14 grandchildren, 7 great-grandchildren and her brother Turk, husband of Pat McGrath, San Diego, CA. Millie was preceded in death by 4 siblings.
A Viewing will take place 10-11 AM, followed by a sharing time at 11 AM, Saturday, July 16, 2011 at the Charles F, Snyder Funeral Home & Crematory, 441 N. George St., Millersville, PA. Private interment in Conestoga Memorial Park. Please omit flowers. Contributions can be made to Hospice of Lancaster County, PO Box 4125, Lancaster, PA 17604-4125 or www.hospiceoflancaster.org To send the family online condolences, please visit SnyderFuneralHome.com. 717-872-5041
Leave a condolence on this Memorial Page
Our condolences to the entire Rachor Family. You'll be in our thoughts and prayers during this time of sorrow.
–Your friends at Bulova Technologies Group, Inc.
Dear Sue and Family,
I just heard about the passing of your Mom and wish to extend my sincere sympathy to your and your family. I know how hard it is and want you to know that my thoughts and prayers are with you.
Miss you,
Barb Gabler
"Neighbor and friend"
I agree Rachor family!
I've lived across the street from your family for the last 28 years and have always thought of them as great neighbors and friends!
I have missed your Dad and now will miss your Mom!
Great People !
Don Martin
We were very sorry to hear about your Mom. We all know how difficult it is to lose a family member. Our parents are so dear to our hearts and we want them around forever. It sounds like your Mom knew how special family was. We know how much your friends and family will miss her.
Your friends at West Lancaster Animal Hospital
Although we didn't see much of the Lancaster branch of the Rachor family over the years, we nonetheless thought of you guys when we got together ourselves (which has also been infrequent given how spread out we are). Discussion of Aunt Millie always brought a smile to everyone's face, and she was and will be remembered fondly. When we were with her, she always exuded an air of affection which could not be missed.
We are very sorry she passed. You have our deepest condolences.
With love,
Bob and Brenda