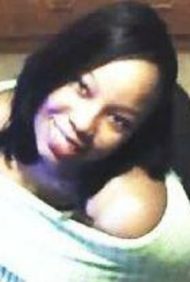 Mikeisha Shabli Gant, 30
October 20, 2015
Mikeisha Shabli Gant, 30, of Lancaster, PA, went home to be with the Lord on Tuesday, October 20, 2015. She was born in Lancaster, PA, the daughter of Reverend Michael and Reverend Abadella (Robertson) Gant.
She was a member of House of Bread Life Changing Ministries in Lancaster.
Surviving besides her parents are her siblings: Marteshia Gant of Durham, NC, Michael Gant, Jr. and Marques Gant of Lancaster, PA; and her grandparents: Willie and Carrie Robertson of Harrisburg, PA and Barbara Gant of Lancaster, PA. Preceding her in death was her grandfather, Kenneth Gant, Sr. She also has a host of loving uncles, aunts and cousins.
Mikeisha was born with sickle cell disease and she battled her entire life. However, she was determined and full of hope. She attended J. P. McCaskey High School where she thrived through her involvement in the gospel choir, cheerleading, mime ministry, and volunteer services as an after-school tutor and mentor. Toward the end of her senior year, her health began to decline, but because Mikeisha was a fighter, she pressed and gave all she had to physically walk for one of her last times, across the stage to receive her diploma in May 2003.
Keisha will be remembered for who she is, her ailment didn't define her. She will always be known as one who loved and cared deeply for others, especially her family and friends. Her graceful poise left many amazed as she was continuously postured to minister. Anyone who came in contact with her was greeted with love and affection; she was often considered a bedside therapist, as those who came to comfort her found themselves pouring out their hearts in anticipation for Keisha's thoughtful advice and wisdom. She was a worshipper, gifted with an amazing voice and the ability to write poetry and songs. One of her favorite pastimes was watching movies over and over again with her devoted mother who was an excellent caretaker and her best friend.
Keisha is now healed from sickle cell anemia and is finally pain free in the presence of her Heavenly Father. We invite all to come and celebrate her life!
Funeral Services will be held on Monday, October 26, 2015 at 1:00 p.m. at Ebenezer Baptist Church, 701 N. Lime Street in Lancaster, PA 17603 with Reverend Roland P. Forbes officiating. The viewing will be from 11:30 a.m. until the start of the service. Burial will be in Mellinger Mennonite Cemetery.
All donations can be sent to House of Bread Life Changing Ministries, 844 E. Chestnut Street, Lancaster, PA 17602
Leave a condolence on this Memorial Page
Condolences to the Family
January 02, 2021
Dang baby girl it still hurts today as the day you left us! Your last words to me replay in my head all the time, I truly miss everything about you! No longer suffering 😢💐🙏🏾😘♥️
Tynia Cooke
Services

Monday, October 26, 2015
1:00 PM
Ebenezer Baptist Church
701 N. Lime Street
Lancaster, PA

Map and Directions