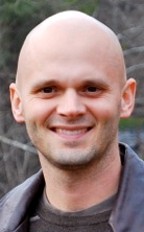 Michael John Tempalski, 38
The world lost its brightest star when Michael John Tempalski, 38, of Manheim passed away on Saturday, January 12th, 2013. Michael leaves behind his wife, Trish, and their three young children, Ty (10), Ava (7), and Brody (4).
He was born on December 22, 1974 to Michael and Janet Tempalski in Pittsburgh, Pennsylvania. He was the brother of Jason and Joshua Tempalski. He is also survived by his nephews, nieces, and many family members who dearly love him.
Mike graduated from North Catholic High School in 1993. He attended the University of Pittsburgh and earned his Bachelor of Science in Neuroscience and his Masters in Physical Therapy. Later, he went on to fulfill a dream and became part owner of Physical Therapy Associates of Manheim, Myerstown and Hershey.
Michael's life revolved around his three young children. He coached and sponsored their athletic teams, supported Ty in Cub Scouts, and never missed an event for one of his children. He had the warmest heart and best smile which was constantly on his face. Michael was a hard working man who always put his wife and children above himself. He loved to go hiking, kayaking, be outdoors, read, and be with his family. He had a passion for cooking and always claimed he was his wife's best sous chef.
Michael was truly the kindest and best man and he will forever be missed and loved.
The Funeral will take place 11 AM Friday, January 18, 2013, at the Charles F. Snyder Jr. Funeral Home & Crematory, 3110 Lititz Pike, Lititz, PA 17543, with The Rev. Francis T. Menei officiating. Viewings will be held 5-8 PM, with the Rosary Service at 8 PM, on Thursday and 10-11 AM on Friday at the funeral home. Interment will be private. Kindly omit flowers. Memorial contributions for Mike's children can be made to the Michael John Tempalski Memorial Fund at any PNC location or can be mailed to PO Box 295, Manheim, PA 17545. To send the family an online condolence, please visit SnyderFuneralHome.com. Charles F. Snyder Jr. Funeral Home & Crematory 717-560-5100
Leave a condolence on this Memorial Page
Condolences to the Family
March 12, 2023
Trish and family. I don't know if you remember me, John California, but I just heard this and I was heartbroken. I'm so sorry for you and the kids. I hope you're doing ok. I am so sorry Trish. I know how close you two were.
John California
July 22, 2015
I miss you every day of my life my brother. I see Harper in you more and more and it's truly a miracle. I wish you could hold her…Please pray and protect her. I love you Mike.
Love,
Josh



Dear Mrs. Tempalski: Words cannot express the true sadness I felt when I heard of your husband's passing. Please know that you, Ty, Ava and Brody are in our thoughts, prayers and hearts. While I did not know your husband personally, the write up in the paper was truly beautiful. Tori also shared with me, with fondness, the times he would come into your classroom when she was in third grade. Our deepest sympathy to you at this very difficult time.
Love, the Bowman Family
Pam, Ron, Hilari, Chase and Tori
I have great memories of growing up with Mike. Thinking back to 4th or 5th grade, putting on garage sales and going to the indoor waterslide at Conley's. So sorry to get this news.
Deepest condolences to the entire family…
Patrick Lope
To_The_Family_Of: trish..Ty…ava ..brody …..mike and I are devastated. ..there are no words to describe how it feels. on Jan. 5..a neighbor sat behind me in church softly crying the entire mass because it was a year since the passing of her only son..I embraced her and said no mother should have to bury her son…and here I am grieving over my firstborn son…I ask for prayers from everyone that we will be strong in the belief that we will together.again..that we will all be together again..
Our thoughts and prayers are with the Tempalski and Lichtenfels families at this difficult time. We are saddened by your loss.
Wendy & Steve Nierenberg
We are so sorry to hear about the loss of your husband/father! Oren and Brody are in the same class at BIC and we wanted you to know we are praying for Brody and his family.
Ben, Amanda, Taylor, Oren, and Gavin Bruckhart
To Michael's family –
I am so very sorry for your loss. Michael was my therapist many years ago when I had a frozen shoulder. The therapy was painful and Michael was so compassionate and kind. I'll always remember his wonderful smile and great personality. The world has lost a very special person, who has touched alot of people's lives. He will be missed by all who knew him. My prayers and deepest sympathy are with you and your family.
Patti Maloney
Our deepest sympathy to you, Trish, and the kids. We will keep you in our hearts and our prayers.
Tim, Courtney, Kenzie & Chase Miller
Dear Mrs. Trish,
I'm so sorry you are so sad, because your husband is not here.
I know God will take good care of him for you.
I pray for you & your kids.
You are a kind & fun teacher & I will miss you lots!
Lots of Love & Hugs,
Steph
Our deepest sympathy on the death of your husband Michael. You and your children are in our prayers.
Your neighbors – Patrick and Danielle Peters
Trish,
I can't even begin to express to you just how sorry I am. You said it so well in Mike's obituary that he was one of the kindest and best men. Anytime I saw you and your family Mike was always sure to greet me like an old friend that he had known forever. That is a rare trait but was one that he carried without effort…it was just who he was. He will be forever missed.
Take care,
Andy, Bekah, Liv and Maggie Park
My husband and I were saddened to hear of Mike's passing. I only met him recently following my knee replacements. He was wonderful to me. He was so kind and caring and always had a smile on his face. He would talk lovingly of his family. He made my therapy a pleasant experience and was the kind of person who made you feel better for having known him. I know there are no words to take away your sorrow all I can offer is to keep you in my prayers. God bless you all.
Nancy & Gary Heuer
Myerstown, Pa.
I am so sorry to hear about your loss. I was a patient of his and he helped inspire me to go into the field of physical therapy. I just lost my father this past October, he left behind me (a senior) and my brother (a sixth grader) and my mother. We know how this feels. Please know you are not alone. My thoughts are with you.
Brandi Whitman
Dear Trish, Ty, Ava, and Brody,
We are so deeply sorry to hear about Mike's passing. He positively influenced so many lives, as a husband, father, friend, coach, therapist, and more. He will be greatly missed by all of us. We extend our prayers and thoughts to you and your family. May God comfort you and help you get through this extremely difficult time. Mike will always be remembered for his constant smile and caring personality.
~John and Jeanine Fries and Family
We were deeply saddened to hear of Mike's death this a.m. We both were treated by him at the Myerstown PT Office. He was a caring human being who always had a smile on his face. He loved sharing stories about his family. Being from Western PA we often talked about his beloved Steelers. He will be sadly missed. Our prayers and thoughts go out to his wife, Trish and three beautiful children as well as his family members.
Tim and Nelda Hibshman
Myerstown, PA
My deepest sympathy to your family, I coached Mike at North Catholic in 1993 and grew close to the Tempalski family. We had some great times and Mike was a leader on our team. He was well respected by everyone on the team. The groundwork he and the seniors on that team established was the base that we were able to build upon to win the first boys WPIAL championship at North Catholic in 1995. God Bless Mike, you have more people than anyone will ever know.
Tim Banner, Baseball Coach NC 1992-1998, please contact tbannerna38@aol.com or 412-716-7584
Mike was a good man who will always hold a special place in the hearts of his work family. Trish, our very deepest sympathies are extended to you. God bless you and your dear children.
Maureen Halat
Our Deepest Sympathy goes out to you Trish, and your family on the loss of Michael John.
Alex and Gerry Grzegorczyk
I am deeply saddened by the passing of Michael John. I know he was very dear to you all, and I will always have fond memories of him and the friendship we shared. Even in our grief, let us not forget that we too will face the passing of our own lives, and that we also must hold firm to our trust in Christ Jesus, that we may enjoy the eternal life that God gives to all those who trust in Him. You are all in my thoughts and prayers. God bless you.
Dear Trish, Ty, Ava, Brody and family members,
Bob and I are so very sorry for your loss. Mike was very special to me and felt like a son during the time we worked together. I will always remember how proud he was of his family. Calls to the kids especially Brody were so touching. We will keep you and your family in our prayers.
With DEEPEST SYMPATHY,
Phyllis and Bob Peters
Mrs. Tempalski,
The Lopez boys (and myself) are so saddened by your family's loss. The boys send their heartfelt condolences at this time. Your family will be in our daily prayers. May you find comfort in knowing your children are the gifts the two of you shared and his legacy will continue with them.
Warmest regards,
Beth Ann Lopez
Colin, Scott, and Ryan Lopez
Dear Trish, Ty, Ava & Brody,
Our deepest sympathy to you. May God who loves all comfort you with His Grace & Mercy today and the days ahead. If there is anything we can help out with… a visit, a shoulder to lean on, anything please call. Nicholas and our family are praying for you. May God Bless You.
Arlene, Bob, Kyle and Nicholas Bair
Dear Trish, It is Tina Dougherty here, (I worked with Mike at HealthSouth and ReNew. My heart is so heavy with sadness to hear of Mike's passing. My thoughts and prayers are with you and your family. Mike was truly one of the most stellar guys I have ever had the pleasure of meeting. He was kind, considerate and so very loyal. When we worked together their was laughter every day. I loved his sense of humor. His memorial in the paper was so spot on as he was so very kind and always had a smile on his face.
I want to share my finest memory of Mike. It was early morning in the clinic at ReNew and he had a tape that he said he wanted me to hear. He put the tape in and asked me to guess what it was. There was silence for awhile and then this beautiful sound. I looked up with wide eyes and said, "Did you go on a whale watch?" and he replied no. I said, "Are you going on a whale watch?" He just smiled that bright infectious smile and said, "that's my baby's heart beat". Well I burst into tears and then hugged him while jumping up and down.
What a blessing it must be to have Mike as your husband. The last time I saw him he was just beaming talking about you and your children. I just want you to know how grateful I am to have had time with him. I will be there tomorrow evening to pay my respects to your beautiful husband. His star will now shine brightly in the sky.
Sincerely,
Tina Dougherty
My sympathy and prayers to the family of Michael. I taught Mike at St.Alphonsus Wexford and was shocked to see his obit in this morning's Pgh.Post Gazette.
I have his name and the family on our prayer list.I have fond memories of him from his school years at St. Al's.A great basketball player and student!As I read the obit, I could see he did well for himself and now may he rest in peace.
Sister Jolenta (former teacher of Mike at St. Alphonsus, Wexford,PA)
We are extremely saddened to hear of your loss. I came to know Mike as a stand-up guy on Manheim's Little League fields and admired his dedication to Trish and the kids. Alexandra & our family extend our sincerest sympathy.
Bob, Krista, Alexandra, & Ella Stauffer
so very sorry to hear about Michael's death; former patient at the Myerstown Office; what a wonderful and caring man; only new him professionally but know he had a dedication to his family as he did his patients; he will be missed; what a kind & thoughtful man. Sorry
Sally Schaeffer
We are so sorry to hear of the loss of your husband and father. My daughter goes to BIC with Brody, and we are all praying for him and your entire family during this very difficult time.
Jon, Toni, Keeley, Riley & Grady
My sincerest sympathy to the Tempalski family. I was so sad to hear of Michael John's passing. I have so many great childhood memories of him and his family. Running around the backyards, sled riding down "Giblin's" hill, dance recitals, and most of all playing Dukes of Hazzard. It's wonderful to hear that he grew into such an amazing husband and father. May you find peace during this difficult time. My thoughts and prayers are with you all.
Kelly (Widdowson) Rosser
We Are deeply saddened by the passing of Michael,Our heartfelt condolences to Tish and your precious children,God be with you at this difficult time.Mike will be dearly missed by all who have had the pleasure of knowing him.God bless you and the families.
Leroy and Sonia Umbenhauer.
I am sorry to hear that your husband passed away, my heart feel so sad. as a young kid I witness my pappy passed away. It is a hard thing I have to deal with, because my pappy love me the most. at least both of them in heaven with God. my thought and pray go out to your family and you. my best prayer to you.
from tiffany ly