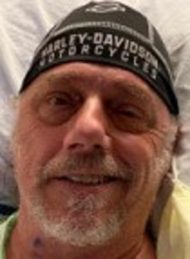 Michael H. Young, 66
November 07, 2020
Michael H. Young, 66 of Lancaster, PA passed away peacefully Saturday November 7, 2020 at hospice.
Born April 26, 1954, Michael was the son of the late Ruth E. (Stauffer) Young. A lifelong resident of Lancaster, Michael graduated from McCaskey High School in 1972. Michael was a longtime and proud employee of New Jersey Shell Casting Corporation where he was an experienced grinder. He recently retired in April of 2020 after 28 years of service.
Michael will forever be remembered as a friendly soul who was always willing to offer a smile and helping hand. He was a friend to many and valued time spent with the ones closest to him. Over the years, he enjoyed fishing, woodworking, his birds, and caring for animals. Notably, Michael had a strong faith and was a loyal Christian.
To cherish his memory, Michael leaves three sisters: Wende Nagy, Lori wife of Scott Hogarth, and Susan wife of Robert Spangler; an aunt: Jean Wagner; as well as his beloved companion who took great care of him this past year: Marcella Kemrer.
Family and friends are being received on Sunday, November 15, 2020 from 12:00-2:00pm at Charles F. Snyder, Jr. Funeral Home, 3110 Lititz Pike Lititz, PA 17543. A Memorial Service will immediately follow with Kim Grabusky officiating. Masks will be required upon entry and social distancing is highly recommended for the safety of all. Inurnment will be held privately and at a later date. In lieu of flowers, memorial donations in Michael's honor have been suggested to the Disability Empowerment Center, 941 Wheatland Ave Ste 201, Lancaster, PA 17603 and / or an animal rescue charity of your choice.
Leave a condolence on this Memorial Page
Condolences to the Family
November 15, 2020
I was very sorry to read about Mikes death. We have known Mike and the Young family over 50 years. Mike was always a happy person who loved animals. When I would visit NJ Shell he would always come over and greet me.
REST IN PEACE MIKE!
Jack and Bonnie Whalen
November 14, 2020
Think of you every time I have to do your old job.RIP my friend you are missed
Mark Goldsborough
November 12, 2020
Sory to hear about Mike,,spent a lot of time with him and at his house and fishing,,,gave me guppies for my first fish tank,,,I was like 10 and would leave my house on sat mornings before my parents got up ,,,would go up to mikes house on Ruby st about 6 in morning,,,he'd make scrambled eggs and toast for us,,and then we would walk to the water works and stay there almost all day fishing for muskie,,,he was like 5 yrs older than me and kinda looked out for me,,,winter time we would go around the neighborhood and shovel snow for money,,,just a good guy,,,,didnt hang with him as i got older and lost touch of him,,,last year i found out he ran into my mom on the bus and she brought him over ,,,,,first id seen him since around 1976,,,,still the same he was ,,,,
Robert Flora Bobby Flora 4th street
November 12, 2020
I'm so sorry to the family. Mike was always around at my grandparents (Jennie Reynolds) house when I was growing up. I remember when I was a kid he used to walk his pet ferrets through town. He always talked about how he couldn't wait to retire. And loved my oldest son because I named him Harley and he used to sign to Mike which he loved. Man he was such a good dude. This breaks my heart. We love you Mike! Thanks for always being there for my grandma💞
Rachel Smith
November 12, 2020
I remember him coming into the bus station, with the bird on his shoulder. Always had a friendly smile.
Dorinda
November 12, 2020
i remember Mike riding the columbia bus going to marietta. several times he had a bird on his shoulder. he loved his birds. sometimes he would shop for groceries and have a big 2-wheeled cart chock full of goodies.he didnt waste any time getting on or off the bus, and he always had his fare ready! a great rider, smiling alot while not bothering anyone. i was a Harley fan just as Mike was, so much that i noticed we had the same kind of Harley Davidson boots on. I only smiled. You go Mike….!! Wait! was that a Road King that i just heard? taking off like a eagle? Mike look for me. my 3-wheel Harley is ready. blaze a trail for me to follow…….your RRTA driver bob.
robert a danz
November 11, 2020
Mike will will be forever missed. You were a major part of our family and we will suffer great loss but we know you walk with God and are free of any pain or suffering. We will cherish our memories until we meet again. We love you always.
Jodi Rodriguez
Visitation

Sunday, November 15, 2020
12:00 PM - 2:00 PM
Charles F. Snyder Funeral Home & Crematory
3110 Lititz Pike
Lititz, PA 17543

Map and Directions

Services

Sunday, November 15, 2020
2:00 PM
Charles F. Snyder Funeral Home & Crematory
3110 Lititz Pike
Lititz, PA 17543

Map and Directions