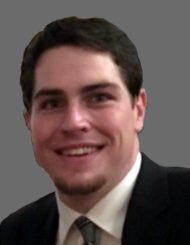 Michael D. Watkins, 25
October 15, 2017
Michael Durand Watkins, 25, died Sunday, October 15th, 2017 from injuries sustained in a motorcycle accident.
Michael is survived by his mother, Karen Watkins, of Lancaster, PA, his father, John Watkins, of Wilkes-Barre, PA; his grandparents, Michael and Patricia Healy of Williamsburg, VA; grandmother Mary Claire Watkins of Wilkes-Barre, PA; his sister and brother-in-law Katie and Joe Carlin of Philadelphia, PA; Aunt Kate O'Connor Saltonstall of Hingham, MA; and beloved extended family and friends.
Michael will always be remembered for his ability to make us laugh, for his gentle spirit and his love of life. His incredible charm was eclipsed only by his brilliant smile. He was dearly loved by family and friends and will be deeply missed by all.
Services will start promptly at 11AM, Saturday, November 4, 2017, a visitation will follow from 11:30AM to 1PM at Charles F. Snyder Jr. Funeral Home and Crematory, 3110 Lititz Pike, Lititz, PA 17543.
In lieu of flowers, the Watkins family asks that you consider donating to a charity of your choice in Michael's memory.
Leave a condolence on this Memorial Page
Condolences to the Family
December 24, 2017
The Watkins Family,
I am so deeply saddened to hear about the loss of Michael and apologize that this message finds you so late. Michael was such a special person and always a bright spot in my experiences with the FPC youth group. He will be greatly missed and please know I'm still thinking of all of you. Sending my love and strength.
-Leah Godin & family
November 12, 2017
Karen, Katie, and John,
We just learned of your loss this morning at church and are so sorry to have missed Michael's service. We have such great memories of Michael and Jordan participating (perhaps somewhat reluctantly, but humoring us as parents), in all kinds of FPC youth activities over the years. Our hearts go out to you all and we will be keeping you in our thoughts and prayers in the coming days. Our deepest sympathies. Bill and Jacquelyn Strybos and family
November 10, 2017
Karen, John, Katie,
Ben Meeder here. I just came home for a visit and just learned of this. My heart breaks for your loss. I remember first getting to know Micheal and him being so different from my first impression of him, since he looked like such a big and strong guy I thought he would have an edge. But he turned out to be such a sweet person and someone who I grew to like and respect in no time. May he rest in peace, his memory has impacted me and reminds me to not take anything for granted. You are all a wonderful family and pray for strength, hope, and peace now, during the holidays and into the future. I consider myself lucky to have known Micheal.
November 03, 2017
Karen, John and Katie,
Our hearts broke when we heard of sweet Michael's passing. We will always remember his wonderful smile and twinkling eyes. May God comfort you with beautiful memories as you grieve this tremendous loss.
the Manners family
October 30, 2017
Karen and John. I want to extend our deepest sympathies to you and your family. I can't imagine the pain and sorrow you are experiencing. We will be out of town on 11/4 but please know you are in our thoughts and prayers. Sincerely Dan and Beth Schultz
October 27, 2017
Dear Karen, John, Katie and family,
We are so very very sorry and absolutely heartbroken over the passing of our sweet Michael as a family and as part our whole community in grief. Our beautiful Michael, a best friend for years and roommate of Bill's, a kindhearted and polite son of all of our neighborhood families and a young man with a heart of gold. We will cherish so many memories of Michael from baseball days, sleepovers, bonfires, vacations to the past 3 years roommates with Bill. Michael will stay alive in our hearts and minds forever as we miss his presence. We feel very blessed to have shared this short buy profoundly meaningful time on earth with him. Thank you for bringing him into this world and our lives. Life will never bee the same without him and no one will ever take his place. God bless you all with peace and comfort. We are always here for you.
Much love, The Schmidts (Deb, Ernie, Bill and Dakota)
October 26, 2017
Dear Karen and family,
It is during times like these that we realize how limiting words are. Know that my heart and thoughts are with you during this time of grief. May you find comfort in the knowledge that Michael's kindness, laughter, and spirit will live on in each person who knew and loved him. Peace be with you.
Kris Albert
October 26, 2017
;I didn't know Mike very well, but based on the recollections fervently expressed here, I sorely wish I did. He was a dear friend of our son, Jeremy. My wife Donna and I extend our sincerest condolences to his grieving family and friends.
Permit me to offer a modicum ray of solace and resolution to all who mourn, and are distraught from the sudden loss of this treasured young man, especially those who are reminded daily of his absence. How fortunate you are to have known such a kind, caring, supportive, and thoughtful young man; and he so fortunate to have such a wonderful circle of family and friends. Mike has returned home, where he left to embellish our lives- the kingdom of heaven: forever safe, forever healthy, forever young, forever cherished. His spirit soars and glides throughout the eternal universe like an eagle in the bluest sky, with the mildest breeze, on the clearest day; so gracefully, so peacefully, so symmetrically; as he awaits the ultimate reunion with those endeared to him.
For those of you who have held him as a babe, nurtured him as a child, enjoyed his visits as a teen, and matured with him to a young adult, there will be a special day in time for each to transcend the temporal bounds of earth, and then journey to God's kingdom. Upon entering the kingdom, out from the beams of heaven's bright rays, will approach a young man, with a familiar walk, engaging smile, recognizable curls, and through an unmistakable irresistible warm embrace, expunge all the anguish that afflicted your heart, and all of the torment that badgered your mind, from his loss; and the treasure that was lost but not forgotten, will have been found, and the bonds of affection renewed and perpetually sustained.
May God bless and soothe all who grieve. Remember the glad times you shared with Mike, and smile, it will help ease the anguish. Perhaps someday this tragedy will become an impetus for an admirable cause, such as establishing an endowment in Mike's honor.
Don Rossi
October 25, 2017
Karen,
Words escape me as I search for a way to make sense of this or to provide solace to you and your family. Simply know that all your friends are here to love and support you in whatever way helps and when the time is right. Don't hesitate to reach out to us. Mark Aho
October 24, 2017
Karen, Katie, and John,
I am so sad to hear of Michael's passing. His consideration and care for others was inspired and inspiring.
Prayers for comfort and peace in the memories of Michael's love for you all.
Greg Allison


October 22, 2017
Dear Karen,
Sending you and your family my most heartfelt condolences on the tragic loss of you son. I cannot fathom anything more devastating than the loss of one's child. With time may you begin to fill that hole in your heart with happy memories of Michael. With love and sympathy, Brenda Hiney Troisi
October 21, 2017
Karen,
Brendan Tobin posted the news about your son Michael. I am so very sorry for your loss. My condolences and prayers to you and your family.
Joyce Grimley McDonnell
October 20, 2017
Karen and John, We have such wonderful memories of Michael, from pre-school, play dates, baseball, Hershey Park Trips, ski trips, every birthday party of Sam's and even onto roommates in Manayunk. Such a great friend. So many pictures to share. His memory will be with the Rosen's forever. You and your family are in our thoughts and prayers Love, Larry and Kathy Rosen



October 20, 2017
Karen – Please know how much Mike was loved – not only by his fabulous family of childhood friends (because they really are a family), but also by all those friends' parents. We loved him as if he was one of our own… his joy filled our houses and his love knew no bounds. I know I'm speaking for so many of us when I say we are grieving with you. As I hold you, Katie, Mike's dad and extended family in my heart, please know that Mike will forever hold a space there that can never be filled. Thank you for sharing your boy with so many.
Sachi Smith

October 19, 2017
Karen…very sorry for you and your family. Never knew Michael but he looks like a great young man. I am sure he was very fortunate to have had a mother like you. Hope things are as well as they can be. Thoughts and prayers…

Chuck Zoe (RHS/81')
October 19, 2017
Karen- There are no words to express my heartfelt sadness over the loss of Michael. Kelsey and I have known him since pre-school and I recently saw him in Philadelphia. He would always greet me with a big hug and ask how I was doing? He was a big help to Kelsey when her father passed away; he came to his service to support her and told me that he would look out for her if she ever needed anything. He was a gentle giant in many ways with his good looks, his wonderful sense of humor and his kind soul. I will never forget him. Lesley Reyes
October 19, 2017
We here at Gladwyne Animal Hospital just learned of Michael's death and we are heartbroken. Michael was always so sweet when he brought Blue in for his appointments. He was such a charming and polite young man. He will be missed. He was one of our favorite clients!
Our Deepest Sympathies,
The Doctors and Staff at Gladwyne Animal Hospital

October 19, 2017
Karen – Chris let me know of your loss. I have no real idea of what you and your family are going through right now. Can't even begin to imagine…I'll pray for you.
October 18, 2017
Karen-
I was so very saddened to read of Michael's death. Words just can't express my sorrow.
My thoughts and prayers are with you today, tomorrow and in the weeks and months ahead.
Peace be with you,
Cindy Heslin
October 18, 2017
My dear friend KarenI am sending you loving thoughts and more from across the country. Words cannot express how very shocked and sorry I am for your loss. I hope you're surrounded by loving friends and family and that you have as much support and kindness the world has to offer at this difficult time. Love youRicki
October 18, 2017
Karen – My heartfelt sympathies to you and your family. There are no words that are sufficient, but please know that you and your entire family are in my prayers. May GOD comfort you and provide you with the strength to help you now and in the continued days ahead.
With love, Sally A. Paff
October 18, 2017
I was so shocked and deeply saddened to hear about Michael. My heartfelt prayers go out to his family. May you cherish and find comfort in the many memories you have of him. One day at a time . . .
Donna Getz (former coworker and friend of beloved Karen "Sis")
October 18, 2017
Our thoughts and prayers are with your family at this time. Mike was one of Christian's closest friends; our other sons just keep saying that Mike was one of the nicest guys you'd ever want to meet. We are so very sorry for your loss. Our prayers will continue for your entire family.
Mary and Joe McCafferty and Family
October 17, 2017
Our most sincere condolences. Our prayers are with your family. We are greatly saddenned by the news. We have many found memories of Andy and Michael playing baseball as teenagers. The Heise Family.
October 17, 2017
Everyone who worked with Mike at LCC was deeply saddened to hear of his passing. He was well liked by the staff and a genuinely happy person. Everyone enjoyed working with him. Just a great guy. And yes, that big smile of his was very infectious. Deepest condolences from his LCC family.
Wesley Taylor, Lancaster Country Club
October 17, 2017
Karen
There are never the right words to offer. You are in my thoughts and you may have my ear and shoulder if you need. Today, my family is remembering our fateful day for the 18th time.
My best
Jim Miller
October 17, 2017
Words cannot describe the impact Mike made on the lives of the people around him. Thinking of everyone affected by his passing. He will truly be missed, but forever remembered as the adventurous, fun, loving man who could make anyone smile.
The Jungkurths
October 17, 2017
It is with a grieving heart I send my love to Karen, Katie and Joe, Kate and Bill and to Pat and Mike over the tragic loss of their wonderful,smiling son, brother, nephew and grandson Michael. May his joy of life and warmth of spirit embrace each of you at this time.
My love, Mary Smith
October 17, 2017
Dear Karen, Katie, & John,
I am just heartbroken to learn about Michael. He was just the sweetest kid and we loved having him in our Sunday School class. I can just picture him sitting at our big table, with that great smile. He had such a good heart and if I asked him to help me in any way, I knew he would be so conscientious. He loved when he did something that made us happy. He wasn't as chatty as you, Katie, so I was so thrilled when he started to feel more confident in our group and would joke and make great contributions. Love to all of you, he was a wonderful person and I shall remember him with great fondness. Joanne Freund
October 17, 2017
Our deepest condolences to the Watkins family for your loss. We are so sorry to hear about Michael. He was a friend of our children since childhood. May God bless and comfort you all during this most difficult time and always. God speed Michael…
Edgar and Laura Guarino
October 17, 2017
Karen, we are so sorry to hear of the loss of your son Michael. Our hearts are broken for you. We'll be praying for you and your family as you mourn and remember. Phil & Crystal Eby
October 17, 2017
Dear Karen,
We were so saddened when we heard about Michael. We can't imagine what you are going
through. You know we love you very deeply. Esther-Hewes Carroll Eric Olson
October 17, 2017
Mike worked with me for quite awhile at Lancaser Country Club, i could always count on him for a laugh. I am so sorry for your loss, he will be very missed.
JLC
October 17, 2017
We are so very sorry for your loss. Our thoughts are with you in this difficult and heartbreaking time.
With love, Marcia and Michael Simeral
October 17, 2017
Dear Karen, we are so very very sorry. Michael was a dear sweet guy and that wonderful smile. Our hearts are breaking for you. Peggy and Gere Frailey
October 17, 2017
Karen,john,auntie, and Katie
I am so sorry to hear about Michael. Prayers for your family and his friends.
October 17, 2017
I am Michael's supervisor. There are no words to express our shock and sadness over his passing. He was a true champion and fine young man. He will be deeply missed. Our thoughts and prayers go out to "Mike", his family and friends during this difficult time.
Mike Randall – TMC
October 17, 2017
I hope you will be accepting friends at his services….My boyfriend and I would love to attend if able. My heart breaks in this difficult time. He was such a kind soul. He will truly be missed. My thoughts and prayers are with everyone, at this difficult time.
October 16, 2017
I went to high school with Michael. Talk about a great mind and a great person, Michael was that and more. I won't forget the great times we had. Miss you
October 16, 2017
Karen and Katie
We were shocked to hear of Mike's death. Please know that you and your family are in our hearts and prayers. Mike was always such a pleasure to be around with that infectious smile. Our condolences go out to all of you.
Ed, Jan, Meredith and Andrew Stone
October 16, 2017
My deepest sympathy for your loss of Michael. I am thinking of you all. Becky Bitzer
October 16, 2017
Karen, my deepest condolences to you, Katie and your family. I cannot even imagine how broken hearted you must be. I was so sad to hear this, sending heartfelt prayers your way. Blessings from us. Betty and Greg Graham
October 16, 2017
Karen, Katie and John
Sending prayers, our hearts go out to the entire family.
Chase, Kim, Chelsea and Chance Carter

I will always remember those curls and that infectious smile! Kim

October 16, 2017
We are so very sorry to hear of Michael's passing. Prayers for comfort and strength for your family.
Ron, Linda, Scott, & Amy Seiger
October 16, 2017
Karen Katie Kate pat mike. You all know how I feel. Heartbroken. I love you all!!!!
Love
Carrie Justin Delaney and Mitchell
October 16, 2017
Our hearts are broken – Mike was an amazing young man – please know that you are in our thoughts and prayers – Richard, Christine & Will Powers
October 16, 2017
I met Michael through my son's friendship with him. He had a head full of curls and a big smile. He was always so polite, calling me Mrs. Long. About a month ago he brought his dog Blue to our house to meet us. I had no idea then that would be the last time we would see him. We will cherish all the wonderful memories we have of Michael. All our love to his family. The Longs
October 16, 2017
With our deepest sympathy for your loss. We will always think of Michael with a smile, remembering his infectious laugh, his thoughtfulness and his deep and long friendship with Lexie. Always with a big grin and a big hug when he saw us, he will be greatly missed and remembered fondly.
Jill Valuch and Glenn Kline
October 16, 2017
We would like to extend our sincerest condolences to the family and friends of Mike. What a kind, gentle, polite young man. He will be missed by many!! May God comfort you in the days ahead. Our deepest condolences, The Marley Family
Visitation

Saturday, November 04, 2017
11:30 AM - 1:00 PM
Charles F. Snyder Funeral Home & Crematory
3110 Lititz Pike
Lititz, PA 17543

Map and Directions

Services

Saturday, November 04, 2017
11:00 AM - 11:30 AM
Charles F. Snyder Funeral Home & Crematory
3110 Lititz Pike
Lititz, PA 17543

Map and Directions