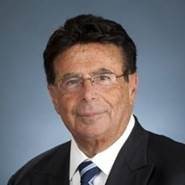 Meyer Jacques "Mike" Benzakein, 84
February 17, 2023
Meyer Jacques "Mike" Benzakein, 84, of Manheim Twp., passed away Friday, February 17, 2023. Born in Alexandria, Egypt, he was the son of the late Solomon and Rosette (Belilos) Benzakein. Mike was the husband of Beverly Jane (Smith) Benzakein, with whom he celebrated 57 years of marriage.
Of the Jewish Faith, earned his PhD in Aeronautical Engineering from Wayne State University in 1966. Mike had a distinguished career, working for General Electric as an Aeronautical Engineer and was General Manager of all Advanced Engineering programs and all Military Engines. He retired from GE in October of 2004 after 37 years. He then joined The Ohio State University as Wright Brothers Institute Professor where he served as Chair of the Aeronautical Engineering Department for 6 years. He became the Associate Vice President of Aerospace and Aviation and went on to become the Director for the Propulsion and Power Center at Ohio State University. He retired from OSU in October of 2022 after 18 years.
Mike was a member of the National Academy of Engineering, the French Academy of Air & Space, and GE Aviation Hall of Fame; he was also a fellow with the Royal Aeronautical Society and the American Institute of Aeronautics & Astronautics.
Mike enjoyed foods of all types, especially desserts including chocolate and ice cream. He also traveled the world, both for work and leisure. He also found great interest in politics.
In addition to his wife, Beverly, he will be greatly missed by his son, Ariel Benzakein, husband of Huong, of Manheim Twp., his grandchildren Alyssa Phillips and David Phillips, and brother-in-law, Robert B. Smith of Arkansas.
Memorial Services for Mike will be held at 11AM, Tuesday, February 21, 2023 at Charles F. Snyder Jr. Funeral Home & Crematory. The family will receive guests at the funeral home from 10AM-11AM. The link to view the livestreaming service will appear below approximately 10 minutes prior to the start of the service. In lieu of flowers contributions in Mike's memory may be made to HIAS, a Jewish American nonprofit organization that provides humanitarian aid and assistance to refugees.
Leave a condolence on this Memorial Page
Condolences to the Family
March 23, 2023
I am so saddened to hear about Dr. Benzakein's passing. He has been my mentor, friend, and father-like figure since we met at OSU in 2006. He was such a warm hearted and humble person. I've visited him every year since I moved to Seattle in 2008. It was such a joy to have lunch with him and listen to his wisdom. You will be greatly missed. And thank you for your love, humor, and sincereness. I pray to see each other in heaven.
March 09, 2023
We, the current generation of the women
and men of CFM, know that we are standing on the shoulders of giants: Mike was one of them and we are deeply saddened by his passing. He was a North Star for a lot of us always leading us to re-invent ourselves in a changing world. We owe you Mr Benzakein, and we humbly thank you for all you brought to our successful joint venture…
Gael MEHEUST
February 24, 2023
It was with great sadness that we learned of the passing of our fellow member, Dr Meyer J. Benzakein.
Many Academy members knew him and had the pleasure of working with him during their careers, particularly those at Airbus and Safran with whom he often collaborated. He leaves behind the memory of an engaging personality and a remarkable man with whom discussions were always very enriching.
We will pay tribute to him at our next General Assembly on 30 March and will also publish a tribute to his career in the Academy Newsletter.
All the members of our Academy would like to join me in offering our most sincere condolences to your family.
Respectfully yours,
Michel WACHENHEIM

President of the Air and Space Academy
February 23, 2023
What a sweet man. Though I only knew Mike a short time it was a pleasure knowing him. My prayers and thoughts are with you Beverly and Ariel. God bless you!
February 23, 2023
I came to know Mike during my first years as a researcher at OSU. Mike has been a invaluable mentor and supporter of my rearch. I have learned a stremeduous amount form him and I feel so greaful and honored to have got the chance to work with him. He will be heavly missed.
My deepest condolences to Bev and to the family.
Matilde D'Arpino
February 23, 2023
Bev– I was so sorry to hear of Mike's passing. I remember all those wonderful Friday nights when we got together in the Nicklaus room and talked about everything from politics to Afghans.
Take care,
Vivian
February 22, 2023
I was honoured to get to know Mike when he was at OSU and I was leading the U.K. based Institute for Aerospace Technology (IAT) at the University of Nottingham. Mike was inspirational to all and most certainly to the junior leader that I was at the time. We shared French and a passion for good food, aerospace and German sports cars. It is hard to explain how much Mike gently, but determinedly, imparted onto people and how generous and modest he was. I was over 35 years his junior and often struggled to keep up, including when he was on the move. Merci pour tout Mike. Hervé
February 21, 2023
I came to know Mike in the late stage of his career, but I was always impressed by his passion and energy towards the things he wanted to do. Mike had been an inspirational leader and colleague to me and many others. I remember that people came to our table at a restaurant in Dayton to say hello to Mike and express their appreciation to his work at GE, which happened many years ago. Mike will surely be missed. My deepest condolences to the family.
Jin Wang
February 21, 2023
Mike is a true mentor and friend to me. He brought me into my career when I just started my first job, taught me to survive and stride. His energy and passion influenced me and gave me courageous to pave my way forward. It was my great pleasure working with Mike, he will be deeply missed.
Fang Luo
February 21, 2023
I was honored to have Mike as my academic advisor during my visit at Ohio State University. He was a great engineer, a great teacher and a great mentor. I will always remember his enthusiasm and commitment to propulsion engineering. His death is a great loss to the Aerospace community across the whole world. Please accept my deepest condolences.
Jakub Kapuscinski
February 21, 2023
I offer my sincere condolences to Beverly and family.
Mike was a tremendous leader no matter what program he had responsibility for. He took on driving initiatives for his programs personally with energy and tenacity. His contributions to not only GE products but Aviation in general, have been significant and lasting.
Those of us who had the opportunity to work with him or for him, always walked away with learnings of how to execute our roles better. Mike never forgot those who helped drive successful initiatives by supporting them achieve their career goals. He will be deeply missed by those in the Aviation fraternity.
Jan Schilling
February 21, 2023
As a former Airbus VP engineering i would like in my name and on behalf of my Airbus colleagues to provide my deepest sympathies to Mike's family. Mike through his expertise, innovative and openminded approach help us to get the best performances from the engine we have installed. Mike was a pillar in the aerospace propulsion world. he will deeply missed to our industry.
Alain Garcia
February 21, 2023
Mike was a pillar to the success of our joint cooperation. Always available, always listening to the partner working for the success of the global team, he was a bridge between two cultures. His skills and leadership have inspired a generation of Safran engineers . His enthusiasm for sharing experience and promoting sciences and technology were also recognized in Europe in particular with the election as a member of the European aerospace academia, and Doctor honoris causa of the University of Poitiers …
I expressed all my sympathy to Beverly and Ariel. I am proud to have been his friend
jacques renvier
February 20, 2023
Bev – please accept condolences from Margie and me to you and your family. I'm so glad we got to see you both a few short months ago before you left New Albany for Lititz.
Mike was the quintessential engineer – and he also had an artist's eye, a gourmand's sense of taste, a sommelier's nose and an enormous zest for living. I was privileged to work with him in the engineering college at Ohio State for over a decade where he opened doors to GE Aerospace in particular and the international aerospace community in general for me and for many other faculty and students. We shared visits to Farnbororugh and Paris where he was revered by the leadership of the major aircraft and jet engine manufacturers. We dined numerous times at New Albany Country Coub where the conversation between Mike and you (Bev) was always a delight to sit back and relish. The world has lost a rare man and an engineering genius.
Dave and Margie Williams
February 20, 2023
I would like to express my deepest condolences to Beverly and to all members of Mike's family. Mike was a marvelous person, loyal friend, superb leader and a genius engineer. Honest and always ready to act, help and advice. That's how I will remember him. It was a true privilege to know him in person and a great honor to be his friend. He will always stay in my heart and I will be always thankful for everything he taught me.
Borys Lukasik
February 20, 2023
Our deepest sympathies to Beverly, Ariel and their family.
Mike had a tremendous impact on GE Aviation's technologies, products and in the development of our engineering team. After GE, he continued building his legacy with his leadership for Aeronautics Research at the Ohio State University and with the National Academy of Engineering.
Mike had a huge influence on me personally (as well as many others) and was an incredibly supportive mentor. I feel honored to have worked for him and with him, as well to have known him as a friend. He will be deeply missed by so many.
Eric Ducharme
February 20, 2023
On behalf of University of Cincinnati Aerospace Engineering, I'd like to offer my deepest condolences to Mike's family on their loss. Mike was a great help to me personally as we participated in the USA Program and supported us across many projects. He was also always a gentleman and a great engineer. He will be missed.
Paul D. Orkwis
Professor and Interim Head
University of Cincinnati
Aerospace Engineering and Engineering Mechanics
February 20, 2023
A wonderful human, a great boss, a Renaissance Man and a fantastic mentor is how I describe Mike. I am forever grateful to Mike for everything that he did for me, for the GE Aerospace, and for our country. Please accept my deepest condolences.
Mohammad Ehteshami
February 20, 2023
I had the priveledge of working in the department that Mike led at GE, and of working with Mike while he was at Ohio State and I was at the University of Cincinnati. Mike enabled me to work with the Institute of Aviation in Warsaw, Poland, and we got to travel around Poland a bit a few years ago. Mike was often the most gracious host and is and will continue to be a legend in aero-propulsion throughout the world. I am now at NASA and Mike's influence is felt in the push for more sustainable aviation. Mike will be missed. Mark G. Turner
February 20, 2023
'Mike' that is how we all referred to him- it was synonymous with knowledge,help, and support.
Mike was my manager at GE aviation for many years , He was my mentor,teacher,and personal friend. Mike was a highly motivated leader, had tireless energy, a quick mind ,and great vision- He loved life. Traveling with Mike was an exillarating experience, he had a great sense of adventure and Class.
Mike was prime In leading GE engineering into the CFM partnership with Snecma (Safram today ) He was respected by all and is regarded as one of the foundation pillars of CFM
Mike is highly regarded, and will be missed by all .
Bruce Mills
February 20, 2023
Mike was a pillar in the aerospace propulsion world – his contributions to national security are numerous. Everytime you see a military aircraft flying – you can be assured that Mike had a hand in developing the best engines for these vehicles. The nation will miss his insights and tremendouis dedication to turbine engine development. William Borger, Retired Director of Propulsion Directorate, Air Force Research Laboratory
William Borger
February 20, 2023
Please accept my deepest condolences, I am mourning alongside you as Mike was such a great friend, mentor and boss. He will be deeply missed by so many.
Heather Spisak
February 20, 2023
A Renaissance ManMike was an iconic engineering leader, a hall of famer, aviation pioneer, dedicated to GE, and with world fame and impact. He is known as the father of CFM56 where he led its strategy and design, a legacy that is hard to match. Mike was a mentor and a fatherly figure to me and many of us. He had a diverse life, was a great engineer, and a renaissance man. I am privileged to have worked for him and grateful that I had dinner with him last year which I knew it may have been farewell. He was very enthusiastic about what we are doing in RISE. On behalf of GE, the leadership team, and the GE Aerospace engineering team, we express our condolences. We will celebrate his life and the many contributions to the world of aviation.
Mohamed Ali
February 19, 2023
I was honored to know and work with Mike during his extraordinary career at GE Aircraft Engines and The Ohio State University. He is a legend in the turbine engine community for his leadership and contributions to modern jet engines. He used his vast experience and intellect to help develop the next generation of aerospace engineers at Ohio State. Rest In Peace, Mike, you will be missed. My sincere condolences to Beverly and his family.
Michael Heil
Visitation

Tuesday, February 21, 2023
10:00 AM - 11:00 AM
Charles F. Snyder Funeral Home & Crematory
3110 Lititz Pike
Lititz, PA 17543

Map and Directions

Services

Tuesday, February 21, 2023
11:00 AM - 12:00 PM
Charles F. Snyder Funeral Home & Crematory
3110 Lititz Pike
Lititz, PA 17543

Map and Directions