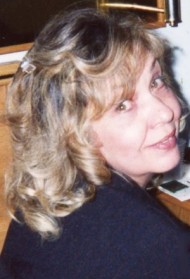 Mavis D. Wanger, 67
December 25, 2014
Mavis D. Wanger, 67, of Lancaster, PA, died on December 25, 2014 surrounded by her family. She was the daughter of the late Henry and Dorothy (Pinder) Neumann. Mavis was the widow of the late Chester N. Wanger, Jr.
She worked hard until her retirement from Electron Energy Corporation. She was an avid Pittsburgh Steelers fan, enjoyed concerts and going to the beach. Mavis was an amazing cook. She loved life, family and all animals. She was strong in her faith.
Surviving are daughters: Krista Wanger of Perryville, MD, Lisa Wanger of Lancaster, PA and Stacey Fisher of Ephrata, PA; grandchildren: Ashley Gerhart, Michael Axe, Majena Wardrop, Tiffany and Brett Duke; sisters: Esme Oppenheimer and Nada Rathkey both of Lancaster, PA; and her dog, Keisel.
Family & Friends will be received from 1-2 PM followed by a Memorial Service on Friday, January 2, 2015 at the Charles F. Snyder, Jr. Funeral Home, 3110 Lititz Pike, Lititz, PA 17543. Interment will be at Conestoga Memorial Park. Please OMIT flowers. Contributions may be made to the American Cancer Society, 314 Good Drive, Lancaster, PA 17603.
Leave a condolence on this Memorial Page
Condolences to the Family
August 03, 2022
Mom,I miss you so much.Life has changed since you left for Heaven. I think about you all the time. I love you and miss you so much. Some day I will see you again!
Lisa Wanger
January 15, 2015
So very sorry to hear of Mavis's passing I spoke with her in May when I was home,she was a special.we used to play card together remember her and Butch and the girls she is in Gods arms RIP Love to all Linda Bleacher4D9V
January 03, 2015
We send our deepest sympathy to you and your family on the loss of your Mother. Please find comfort in knowing that there are many friends standing quietly by your side with loving thoughts and support.
Gail & Ron Beam
January 02, 2015
We were deeply saddened to hear of your loss. Our thoughts and prayers are with you. May the comfort of your family and friends see you through. We will miss Mavis for her beautiful smile and always kind words. She was always thinking of others. She will be forever in our hearts. In Sympathy Dorothy Ott, Tina Myers and Family
January 01, 2015
Mavis, it was great getting to know you the short time while I did in the hospital, but you were an inspiration to everyone! You fought the fight and didn't give up until God called you home! Rest in Peace no more suffering. Your CA from Regional Ashleigh Plank
December 31, 2014
So full of life, so easy her smile, so gentle her ways. Mavis will sorely missed by all who knew her. Sincerely, Ken and Terry Ott and family
December 31, 2014
I'm so sorry for your loss, Mavis was a wonderful person. My thoughts and prayers are with all of you. George Miller
December 30, 2014
I am so very sorry for your loss. I have many fond memories of Mavis, Butch and the girls. May the Lord surround you with peace, Grace and love as you grieve for this wonderful woman.
Mona Frey
December 30, 2014
MY AUNT MAVIS, ALWAYS FUN AND CARING. SHE INSPIRED ME TO BE FUN LOVING. I REMEMBER WATCHING THE GIRLS ON BROAD ST. AND ROSS S.T I BABY SAT MANY A TIME WHILE UNCLE BUTCH AND AUNT MAVIS WOULD GO OUT FOR A FUN NIGHT. I WOULD FEED GIRLS ,AND HELP CLEAN UP THEIR HOME . CAMPING TRIPS TO FLORIDA ,KEY WEST , AND THE BEACH , FAMILY PICNICS WITH NANNY AND POP POP NEUMAN SO MANY WONDERFULL MEMORIES . I KNOW MAVIS KNEW AND LOVED THE LORD. AND I HAVE PEACE KNOWING THIS ,THANK YOU JESUS. AND MAVIS DID HAVE 4 BEAUTIFULL GIRLS EACH ONE UNIQUE IN THEIR OWN WAYS. KRISTA,ANGIE,LISA,& STACEY. MAY GOD BLESS THEM ALL IN THIS BRIEF BLINK OF LIFE ON THIS EARTH IN GOD'S MIGHTY EYE, AND COME TO KNOW ,LOVE AND CONTINUE TO SERVE OUR GOD AND RISEN SAVIOR =JESUS. PEACE MY CHILD
December 30, 2014
No words could ever describe Mavis. She is above and beyond any description. Truly an angel the day she was born, I'm totally sure of that. My love and hugs to everyone close to her, she has her wings now and will be taking care of all she loved…as she always did in life.
December 30, 2014
to mavis family very sorry for your loss. hey frank ott call me when you get a chance 717-341-5186
December 29, 2014
I worked with Mavis at the photo lab, for 13 yrs. She was a wonderful & kind lady. My condolences to her family.
December 29, 2014
Krista wanger….my mother mavis was the most beautiful person with such a kind heart and spirit .her presence was known when she walked in a room.my mother also loved to cook for everyone and have family gatherings were her favorite. She loved her pets liked she loved her children..I know momma that you are dancing and singing with the angels also you are one yourself ..I live you and miss you more than words can say .until we meet again.sweet one ..you are beautiful. You are my mother…
December 29, 2014
I worked with Mavis at EEC. She was a womderful woman. So kind and caring, she will be missed.
December 29, 2014
Mavis was such a great friend and co-worker !!! Many of tears shared and many of laughs !!! She was beautiful on the outside as well as the inside !!! The biggest heart of gold ever !!! One faithful woman filled with out pouring joy for life !!!Heaven recieved another angel !!! Your Friend Kelly States
December 29, 2014
Sympathy for all of your family with much love. Wayne and Sandi Wrightson
December 29, 2014
She was my cousin's wife and a very sweet person haven't seen her in awhile but may she rest in peace and be with all her loved one's once again. she will be missed!!!! love you girls!!!! love Tammy DeWitt and Aunt Jean!!!
Services

Friday, January 02, 2015
2:00 PM
Charles F. Snyder Funeral Home & Crematory
3110 Lititz Pike
Lititz, PA 17543

Map and Directions