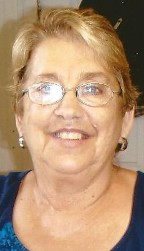 MaryEllen Garber
MaryEllen Garber, of Cherry Grove, NY, and formerly of Lancaster, passed away unexpectedly in Lancaster on Wednesday, February 15, 2012. Born in Lancaster, she was the daughter of the late James L. and Alice E. Miller Garber.
She had worked for 20 years for the ISC Corp. and 15 years for Armstrong World Industries. After retiring, she worked with her son, Charles, at his store, Goodies General Store on Fire Island in New York.
MaryEllen enjoyed cooking and shopping, feeding the deer on Fire Island, and loved her dog, Godiva.
She was a former member of St. Anthony of Padua Catholic Church.
She is survived by her 5 children: JoEllen DeFreitas of Sao Paolo, Brazil, James L. Balmer of Gainesville, FL, Janice E. Barner of Newberry, FL, Charles M. Balmer of Fire Island, NY and Barbara Balmer-Bonilla of Palm Bay, FL; her 9 grandchildren and 5 great grandchildren, and by her 3 sisters: Janice Vance of Lancaster, Dorothy Adams of Parsonsfield, ME, and Beverly Ratts of Salem, MA. She was preceded in death by her son, Charles W. "Butchie" Balmer, Jr and her daughter Lisa M. Balmer.
Friends will be received on Monday, Feb. 20, 2011 from 930-1030AM at the Charles F. Snyder Funeral Home & Crematory, 414 E. King St., Lancaster, PA . The Mass of Christian Burial will follow at 11AM at St. Anthony of Padua Catholic Church, with interment to then follow in St. Mary's Catholic Cemetery. In lieu of flowers, please make contributions in MaryEllen's memory to the American Diabetes Assn., 3544 N. Progress Ave., Suite 101, Harrisburg, PA 17110. To send an online condolence, please visit Snyder Funeral Home.com. Charles F. Snyder Funeral Home & Crematory 393-9661
Leave a condolence on this Memorial Page
Sorry for the loss of your mother,grandmother,and Great grandmother this is a sad time in your lives But I hope you are all able to cope after Monday you are all In my prayers god bless and many happy thoughts
Love
buffie (hatfield) weiler
I am sorry to read of MaryEllen's unexpected passing. I worked with MaryEllen at Armstrong and she was always a delight to work with. I know this brings little comfort to you today, but you will come to the time when MaryEllen's life brings you joyous memories MORE than this time of grieving. Hold on to Jesus' Hand as He leads you THROUGH this time.
Warm thoughts,
Debi Lefever
We, my husband George and I, are very saddened Bu your passing. Our thoughts and prayers are with you and your family. A very important person in our lives in the grove will be sadly missed. Our love to all.
Best,
Eddie Knasiak. 24 sumner.
To_The_Family_Of: Mary Ellen Garber: Very sorry about your mother Mary ellen. We all knew her for being a great MOM. I will sadly miss her. I knew Mary Ellen here in Tampa Fl when her childern went ot Christ the King Catholic School. I kept in touch with her in Lancaster and N Y . I will surely miss her.
Hello all: We are so sorry for your loss We loved Mary Ellen let us hear from you I remember Mary Ellen from Christ the King school hear in Tampa and all the children. She will be sadly missed she was such a great MOM.
The DeGuenther family John, Jimmy, Carroll Anne and Bobby DeGuenther. Carroll Kilgore mother of the Deguenther childern keep in touch
Although we only met Nan a few times, we liked her immediately. We knew she was a good Person, a good Mother, and a good Granmother to our Laura from that first meeting. Rest in Peace Nan.
The Ferrante Family, Tom, Theresa, Tommy, and Michael