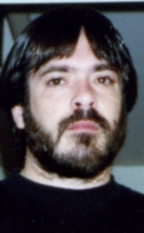 Mark W. Renz, 51
Mark W. Renz, 51, of Denver, died on Sunday, Sept. 19 at home after suffering with liver cancer.
Mark was a crew leader at C & D Battery of Leola.
He is survived by a wife Sheila (Haus) Renz, of Denver, daughter, Victoria Martin, of Ephrata, 2 brothers, Joe, husband of Pamela Martin, of Newmanstown, James, of Ronks, Mother, Martha (Barrett) Renz, of Ephrata, 2 step-children, Justin Long, of Ephrata, and Jennifer Esbenshade, of Terre Hill. Preceded in death by father, William Renz and step-father, James E. Renz.
A Memorial Service will take place at Ephrata AMVETS Post #136 614 State St. Ephrata, PA 17522 Saturday, September 25th at 1pm with Spiritual Advisor Jack Pacewicz officiating. In lieu of flowers, contributions may be sent to Hospice of Lanc. County PO Box 4125 Lanc., PA 17604. To send the family an online condolences please visit SnyderFuneralHome.com. Charles F. Snyder Jr. Funeral Home & Crematory 717-560-5100
Leave a condolence on this Memorial Page
Condolences to the Family
December 19, 2017
I am so sorry for your loss. I knew Mark way back in the days. My condolences to the Renz Family. Sallie (Good) Getz.
January 16, 2016
Martha and family I'm sorry to hear of marks passing I have thought of you all often, my cousin Jimmy yost told me about Mark the same day I lost my own brother don most, my love and prayers go out to you and your family, love Juanita yost
Dear Sheila,
My deepest condolences on the passing of Mark. He put up a good fight for a long time but now he's hangin' with Keith in a better place. Miss you and hope to see you soon.
Paul Scott
Sorry to hear about Mark's passing but as we all know he is in a much better place and is not suffering any more. I am glad to say that I am very proud to know Mark and that he has brought us all together so that we all would know each other.. If you need anything please do call..
May Peace be with Mark and also with all of you..
Hope Simpson
Shelia(my 2nd Mom),
U know i am here if u ever need me!!! i love u & mark with all my heart and im glad he is no longer in pain!! He was one of the funniest lovin people i knew. I will miss him greatly!! love u!!
Martha and rest of the Family,
I'm Bonnie Ritchea Curry, my mother Marge Marshman Peyton, Cousins of Mark. Sorry to hear of this sad passing of Mark. Our Thoughts and Prayers are with you.
Marge Peyton, Bonnie Curry, and Dale Ritchea
Dear Sheila, Although it has been many years since we have seen one another, I have never forgotten you & the close friendship we shared. I was saddened when I saw the loss of your beloved husband. I pray that God will give you strength & help mend your broken heart.
Your Old Friend,
Vicki Brackbill Kitch