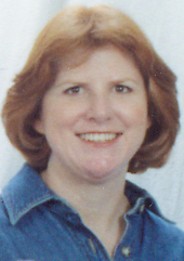 Lisa Brown Haines, 47
Lisa Brown Haines, 47, died Saturday, May 12, 2007. Born in Lancaster, Lisa was the daughter of Elmer Brown and Jane Tyndall. She was the wife of Thomas Haines, and mother of Maggie and Kevin Haines.
Lisa was employed as a nursery school teacher at Lancaster Church of the Brethren Pre-School for the past 9 years.
A 1981 graduate of Elizabethtown College, Lisa earned a Bachelor of Science degree in Early Childhood Education. She was a member of Otterbein United Methodist Church, where she was a Sunday School teacher. Lisa enjoyed reading, and watching old movies, and loved animals. Being a wife and mother and spending time with her family was what was most important to Lisa.
Lisa is survived by her daughter, Maggie, and parents, Elmer, husband of Erma Brown of Rising Sun, MD, and Jane Tyndall, wife of Ed of Newark, DE, brother, Thomas Brown, husband of Judy of Rising Sun, MD, and sister, Kathy Fiorina of Florida.
Relatives and Friends are invited to attend a Memorial Service being held on Saturday, May 19, 2007 at 10:30 AM at Otterbein United Methodist Church, 20 E. Clay St., Lancaster, PA.
Leave a condolence on this Memorial Page