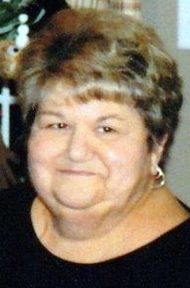 Linda L. Jones, 68
February 10, 2017
Linda L. Jones, 68, of Lancaster, passed away on Friday, February 10, 2017 surrounded by her loving family. Born in Lancaster, PA she was the daughter of Nancy (Duke) Rineer and the late Chester Bender.
Linda enjoyed sitting in the sun, reading and going to the beach. She loved dancing in her younger years but most of all she treasured her family and friends.
In addition to her daughter, Jen Jones of Lancaster, she is survived by her granddaughter, Jocelyn Jones of Lancaster. She is also survived by 2 nephews, 1 niece and numerous cousins. She is preceded in death by her brother, Chester Bender.
There will be a Memorial Service at the Charles F. Snyder, Jr. Funeral Home & Crematory, 3110 Lititz Pike, Lititz, PA 17543 on Saturday, February 18, 2017 at 12PM officiated by TJ Eckman. Friends and family will be received one hour prior to the serviceBurial will be private at the convenience of the family.
Leave a condolence on this Memorial Page
Condolences to the Family
August 20, 2017
I just found out about Linda's passing. While we lost touch the last several years, she was an immensely influential part of my life. You always feel like you will have time to reconnect….It makes me sad for her family and those that loved her that she is no longer around to spread joy through her laugher. I am sad for myself that I am not able to tell her how much I appreciate her taking my brother and I in without hesitation and treating us like family. As teenagers, we didn' always appreciate the guidance, but as a mother myself now, I value the lessons learned. I am truly sorry to hear of both her illness and her passing. Rest In Peace dear Linda, till we meet again. Tina
February 18, 2017
Aunt Nancy, Jen and Jocelyn,
We are so sorry for both of your losses. Linda was fun to know, to be with because she would always make you laugh.
All of you have a guardian angels watching over you.
Love to you all,
Bob & Karen Eshbach
February 18, 2017
My mom esther herr worked with linda at St Joe and she loved linda dearly she will be sorely missed especially her beautiful smile and laugh; prayes to Nancy my friend from the Sr center;
Love Esther
February 18, 2017
To the family of Linda Bender Jones, my deepest sympathy to you all, her sweet personality and always smiling face and sense of humor will be missed by many we had a alot of laughs when would run in to each other Rest in PeaceLove Hugs Benda Axe Heisey
February 17, 2017
Jenn and Jocelyn sorry for your lost. Our prayers are with you all.
Gary & Maria Irvin
February 16, 2017
Benders and Jones… Linda or Linnie-pooh as I called her was my best friend ever for 50 years. I met her when she was the CNA in the nursery for my first son Michael… The next year I was back working with her as an LPN on Maternity in St. Joseph Hospital. We became fast friends her, me and Linda Beam… we called ourselves the "Three B's"… we had a wicked ride during the late 60's and early 70's… It was the best!! Going to the shore in the summer, partying on the weekends whenever the feeling hit us… I miss her, there was no on else like her on earth. I am so glad she got to celebrate Michaels' 50th birthday this past June with us. I love her and her spirit will live on thru those of us that love her. May her journey continue to make her laugh and smile as she leaves this realm for the next. <3
I love you with all my heart Linda Bender Jones!!
Janis Sharpe Brunner McCue Nissly
February 16, 2017
Jen, Your mom was one in a million. She was a great friend to my mom and myself. I am so sorry that I was not able to get mom over to see your mom. Please know that my offer still stands, I am here for you. We will miss your mom very much.
Our condolences,
Bonnie & Danielle
February 16, 2017
I am so sorry for your loss Nancy, Jenn and Jocelyn. I am glad that you are not in pain any more Linda but we lost a beautiful soul with a warm, generous heart. Fly high with the angels, I know my Mom welcomed you with open arms.
Gini David
February 15, 2017
Jenn, I am so sorry to hear of your mom's passing. I can remember all the good times we had throughout the years!! I pray for peace and love during this time for you!! Love, John Moore
February 15, 2017
My thoughts and prayers are with u all. Linda was a great women I worked with her at the S.D.O.L.and she was so much fun .She always made u laugh.She will b missed .May she R.I.P gone but never forgotten fly high mama ? Love Tina Ruiz
Visitation

Saturday, February 18, 2017
11:00 AM - 12:00 PM
Charles F. Snyder Funeral Home & Crematory
3110 Lititz Pike
Lititz, PA 17543

Map and Directions

Services

Saturday, February 18, 2017
12:00 PM
Charles F. Snyder Funeral Home & Crematory
3110 Lititz Pike
Lititz, PA 17543

Map and Directions