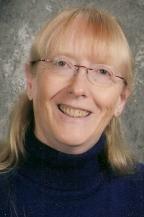 Linda D. Young, 54
Linda D. Young, 54, of Lancaster, PA passed away on Wednesday, June 8, 2011 peacefully at home. Born in Lancaster, she was the daughter of the late Virginia Blanche and Gariet Oliver. Linda was the wife of David M. Young. Together they celebrated 34 years of marriage.
Linda was a Special Education Teacher with Hempfield School District. In the past, she was a Sunday School Teacher and a leader of the Children's Choir at the Christ United Methodist Church.
Linda enjoyed music and played the piano. She was an avid reader and liked writing poetry. Linda was a bird-watcher and could distinguish different birds by the song it sang. She enjoyed creating butterfly gardens in her back yard. An animal lover, she loved her five dogs and three birds.
In addition to her husband, Linda is survived by her brother, Gariet Oliver, Jr., a nephew, Devin Oliver, and a niece, Christina Oliver, all of Landisville, PA. She will be greatly missed by her many students and her family.
A viewing will be held on Friday, June 10, 2011 from 7-9 PM at the Charles F. Snyder Funeral Home& Crematory, 441 N. George St. Millersville, PA 17551. A Celebration of Life Service will be held on Saturday, June 11, 2011 at 10 AM at the Funeral Home with Pastor Carl Andrews officiating. Interment will be at Laurel Hill Memorial Gardens in Columbia, PA. In lieu of flowers, contributions can be made in Linda's memory to Hospice of Lancaster County, 685 Good Drive, Box 4125, Lancaster, PA 17604 or www.hospiceoflancaster.org . To send the family online condolences, please visit SnyderFuneralHome.com. Charles F. Snyder Funeral Home & Crematory 717-872-5041
Leave a condolence on this Memorial Page
What a caring person and teacher! We at Landisville Intermediate will miss Linda very much. Her compassion for her students was unsurpassed. Her attention to their interests and her willingness to be fun added so much to the lives of so many students. She will be missed. Through Linda, we had the pleasure of teaching her niece and nephew, Christina and Devin. How much she loved you both!
My favorite memory is when Linda would have David, the dogs, and herself dressed as elves at our holiday program. So cute!
Sincerely,
Lois Reed
Dave, Gary and family,
We were so sorry to hear of Linda's passing. She is in God's hands now and with your Mom and Dad. You are in our thoughts and prayers and remember the day will come you will see her again. Let us know if we can do anything for you. Remember you are never alone!!!
Love you,
Carol (Oliver) and Roger Mullins
I would like to send my condolences to you David and the rest of Linda's family.
She was a wonderful person and she helped me a lot in dealing with my child's autism. Her advice and reassurance were always so helpful.
I am sorry I was unable to help her more with her arthritis issues but we always worked hard together to make things better for her.
I certainly will miss her.
I know she loved you, her brother, niece and nephew so very much. She was an amazing teacher I am sure and her students have lost an incredible advocate.
My best to you and your family.
Barbara Ostrov, MD
My son, Justin Brooks, was a student of Linda's special education class at Hempfield from 1985 – 1987, his kindergarten and first grade years. At that time, we knew Justin had difficulties, but did not know what they were; he did not "fit the norm". (I, too, am a special education teacher). He was placed in Linda's class with my blessing.
She was an outstanding teacher and focused on his abilities. As a result, by first grade, he scored 4th grade levels in Math and 3rd grade levels in Reading when she gave achievement tests to him….and, of course, he could no longer stay in her special ed class. The district then wanted to place Justin in a class for emotionally disturbed, but both Linda and I did not feel that was a proper placement. As a result, I started investigating all over the country and ended up taking him to Hershey Medical Center to do a double blind study with him on ritalin. He was diagnosed ADD and was the first child in Hempfield to have that diagnosis (at least without learning disabilities) !!!!
We always raised Justin with the knowledge of the fact that Mrs. Young "saved his life" by recognizing his high intelligence in spite of his behavior. He came home from football practice one day in high school telling us he had run into her after school in the h.s. building and personally told her how instrumental she was to his success. As a fellow educator, I know what that must have meant to her. She even later wrote Justin a note to tell him how much his words meant to her and that she had been considering going into administrative work and getting out of the classroom when they coincidentally met that day. I don't know if she ever did go into administration, but I know she did not do it that next year.
I went on to start a nonprofit school for children with LD and ADD and did many parenting workshops in the community. I never hesitated to share with my classes of parents what a difference Justin's "first" teacher made in his life and how important it was to have an exceptional teacher for your exceptional child. Linda was IT.
Justin is now 30 years old, graduated from Penn State with a grade point of 3.85, and is now pursuing graduate classes while he works for the IRS. He is engaged to a premed student and, someday, wishes to teach at the college level. I think I know why…..he knows first-handedly what a difference a teacher can make in a child's life.
My husband and I (and Justin) have always held a special place in our hearts for Linda and will continue to do so. I know Justin will someday be telling his children all about her and the impact she had on his life.
Please accept our very deepest condolences and prayers. I can only imagine how she will be missed-
Debbie and Carson Brooks
64 Raven Crest
Pequea PA 17565
We are so sorry for your loss. We know you will miss her as everyone else. God Bless you family.
We are thinking of you all.
The family on Teaberry, NC
David,
I know you won't remember me, but I went to college and did my student teaching in a summer program with Linda in the summer of 1977. I met you then. I lost track of Linda over the many years. But life works in mysterious ways. My daughter has been substituting in Linda's classroom since her illness and has seen firsthand the legacy Linda has left. She will be greatly missed and she leaves some big shoes to fill. My condolences to you and your family,
Sincerely,
Sue (Wetzel) Gehman