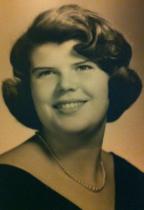 Linda B. Tobler, 64
Linda B. Tobler, 64, of Lititz, died Friday, April 20, 2012, at Hospice of Lancaster County in Mount Joy. Born in West Chester she was the daughter of Elthera M. "Winnie" Hoopes Barber Shallis and the late Clarence Barber, Jr. Linda is survived by her mother Winnie of Luther Acres, her husband of 44 years George S. Tobler, Jr. of Lititz, and her sons George C. Tobler of Lancaster and Scott A. Tobler of Lititz.
She graduated from Conestoga High School in Berwyn and attended Pierce College in Philadelphia. Linda was an accounting assistant for Mac-It in Lancaster for 25 years and an adjustment clerk for Fulton Financial Corporation for 10 years.
Linda was a former auditor for Penn Township and a former member of Salem United Methodist Church in Manheim. She attended many classes and conventions for the art of clowning and was a member of the Clip Clop Clown Club of Lancaster. Her clown name was Dot. Very active in Boy Scouts of America, she had been a den leader, cub pack treasurer and cub scout roundtable commissioner. She earned the Wood Badge, the District Award of Merit and the Adult Silver Beaver Award for exceptional service to youth.
A Celebration of Linda's Life will take place 1 PM Thursday, April 26, 2012, with The Rev. Donald E. Zechman officiating, at the Charles F. Snyder Jr. Funeral Home & Crematory, 3110 Lititz Pike, Lititz, PA. Friends may greet the family immediately following the service. Interment will be private. Please omit flowers. Memorial Contributions may be made to the Lancaster Area Kidney Association, P.O. Box 1446, Lancaster, PA 17604 or to the PA Dutch Council of Boy Scouts of America, 630 Janet Ave., Suite B-114, Lancaster, PA 17601.
To send the family online condolences, please visit SnyderFuneralHome.com. Charles F. Snyder Jr. Funeral Home & Crematory 717-560-5100
Leave a condolence on this Memorial Page
George Jr., George & Scott,
So sorry to hear of you loss. Please know that our thoughts and prayers are with you during this difficult time.
Peace,
Dan & Shawn
I am deeply sorry for your loss. Linda was a wonderful lady. I am glad to have known her. She was always kind and considerate of others. She will be missed.
Sincerely,
Belinda Trainor Henning
George, George and Scott
Your in our thoughts and prayers with the passing of Linda. Will always remember her as a true friend and a lovely person. Linda will be missed.
Rod and Pat Shupp
Your family is in my thoughts and prayers at this time. I have ony met your mother once but I feel like I know her for years. She must have been a great woman to raise such great sons.
Lisa Cassino
My thoughts and prayers go out to the Tobler Family in this difficult time. I am so sorry for your loss. I hope that each of you finds peace and strength moving forward. Thinking of you…
Dear George. Lynda was a great person and scouter.My thoughts and prayers go out to you at this difficult time.
gary ruffhead
George- Condolences on the loss of Linda. She will always be remembered as a vivacious, pleasant, hard working individual. It was a great pleasure to know her. Know that we will be thinking and praying for you and your family.
Wayne and Marcy Hershey
My deepest condolences to the Tobler family. I worked with Linda at Mac-It back in 1986. As a co-worker, she was always so helpful to me. But above all, she was so proud of her family.
Linda Jackson
My deepest sympathy goes out to the Tobler Family as they go though this transition of life.. I just wanted to say how much Linda will be missed.. I have learned many crafting ideas and life experiences from Linda and have appreciated her kindness and friendship. Those of us who had the honor to share time with Linda knew we were going to have load of fun and laughs. She is now at peace and in good hands, but her spirit will last forever with those of us who got to know her.. The tears start from sadness but some how turn to smiles as I remember my time with Linda (I hear her telling me, hey remember when this happened! turning a negative into a positive like she tended to do!)
I know this is a very tough thing to go through as a Mother/ Husband/ and Son and no words could make this any easier. Please know there are many out there who Loved Linda and she touched us in many ways.
Thank you for sharing Linda with me!
Lori Horst
I met George and Linda at Cub Scout Basic Leader Training, June 22, 1988. I will always remember two things: their honest enthusiasm for Scouting, and their quote that "if it's not for the BOYS, it's for the BIRDS!".
You go on ahead Linda. We'll be along shortly.
Kevin Maule
ASM, Troop 90