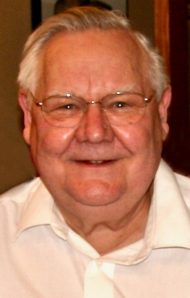 Lester D. Young, 88
May 19, 2020
Lester D. Young, 88, of Lancaster, passed away on Tuesday, May 19, 2020.
He was the husband of the late Helen A. Hertter Young, who passed away in 1986. Born in Lancaster, he was the son of the late A. Lester and Katie Wagner Young.
Lester had worked for the US Postal Service from 1973 until 1997, working as a clerk at the Harrisburg Pike location and then as a regulator and inspector for the Postal Service at RR Donnelly Printing across the street.
He was a 20 year US Air Force veteran, serving as a TSgt during the Korean and Vietnam Wars, being stationed in Germany, the Azores, Bermuda, Turkey and the United States.
A generous and charitable man, Lester served his community being active with Meals On Wheels, volunteering at Lancaster General Hospital, the Demuth Foundation and Museum, and the Manheim Twp. Community Library. He loved the arts, traveling to New York City to see many Broadway shows as well as to Washington D.C. to visit the National Art Gallery. He was a 32 Degree Master Mason, being a member of Ashara-Casiphia Masonic Lodge of Mount Joy since 1956.
He is survived by his daughters, both of Leola: Kathy A. married to Dr. David Loss and Leslie A. Maurer married to Dr. Richard Martin; his 7 grandchildren and 9 great grandchildren, and by his brother, Richard W. Young of Corona, CA.
Services will be private and at the convenience of the family, with interment in Indiantown Gap National Cemetery. In lieu of flowers, contributions may be made in Lester's memory to the Central PA Food Bank, 3908 Corey Rd., Harrisburg, PA 17109.
Leave a condolence on this Memorial Page
Condolences to the Family
May 25, 2020
I forgot to mention, growing up we called him"Donnie".
In loving memory,Judy, Sheryl, and Phyllis
May 25, 2020
So sorry for your loss. Your grandfather, Lester Young, was a brother to our mother,Martha Young Robbins.So
that, of course,made your dad our cousin. Often wondered where he was living. From the picture in the
paper he resembles his dad. With sympathy, Judy Robbins Nauman, Sheryl Robbins Stone, Phyllis Robbins
Hamme.
May 25, 2020
I am so sorry to hear about Les. He was one of my regulars at the Fruitville Pike Starbucks for many many years. We teased him about his coffee order and he picked on all of us right back. He would meet up with his other "white haired" buddies and sit and talk for hours over coffee. He would tell us of his adventures to see the latest Broadway musicals and show us his playbill and huge pack of ticket stubs he kept with him. His presence always brightened our day. Thank you Les for sharing part of your story with us, so that we may continue sharing ours with you in it. My deepest sympathy to his family and friends who cared deeply for him. He will be missed.
Kate Fridirici
May 24, 2020
So sorry to hear of the passing of Les. I know he was a great friend to our father and he will miss him. Sending the family prayers.
Madeline Kaiser
Daughter of Robert Lehn