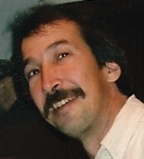 Leo V. Geiger, 44
Leo V. Geiger, 44, of Lancaster, passed away on July 21, 2009, at his residence. He was born in Lancaster on September 4, 1964. He was a son of the late Bernard E. and Joann A. Sullenberger Geiger.
Leo was a member of Saint Anthony of Padua Catholic Church.
He was also a member of the Marietta Jaycees. Leo and his faithful dog Blaze were active in the Make-A-Wish Foundation and other charitable causes.
Leo is survived by his son, Jeremy M. Geiger of Boyertown; two brothers: Michael D. Geiger Sr., husband of Mary of Lancaster, and John E. Geiger, husband of Michele of Lancaster, four sisters: Susan C., wife of Tye Wilson of Millersville, Judith A., wife of Michael Chura of Willow Street, Donna J. Aponte of Lancaster, and Christine M., wife of Jeffrey Corcoran of Lancaster; and numerous nieces and nephews.
Funeral Services will be held at 11:00 AM on Tuesday, July 28, 2009, from the Charles F. Snyder Jr. Funeral Home and Chapel, 3110 Lititz Pike, Lititz 17543 with Rev. John Acri officiating. Interment will follow at St. Anthony's Catholic Cemetery. Family will receive friends at the funeral home from 10-11 AM. Memorial contributions may be made to the Make-A-Wish Foundation, 1054 New Holland Avenue, Lancaster, PA 17601. To send a condolence please visit: snyderfuneralhome.com
Leave a condolence on this Memorial Page
Dear Jeremy, and Mike, John, Sue, Judy, Donna and Chris,
Knowing what to say to someone who has just lost a loved one
is always for me. I still dont what to say as much as
I would like to.
Many of us believe that the good Lord only takes the young from
us, when they are so special in the eyes of the Lord, that He is
anxious to get them into heaven so they can get their rewards sooner
then later. That is what I would have said if I was to see you
all in person. God Bless you all and May Leo rest in Peace.
Love
Uncle Bob Aunt Lois
Dear Jeremy, and Mike, John, Sue, Judy, Donna and Chris:
I graduated from CVHS too, my maiden name was Rittenhouse and my dad owned Bob's Snack N' Shop. Leo regularly came in there when we were young, but I re-connected w/ Leo at Buchanan Park Dog Park where he always took Blaze. My dog Caella absolutely loved Leo. Leo was a great guy and always had a smile on his face. Caella and I will miss seeing him.
Please know that I'm thinking of all of you during this time and am hoping that each day helps to ease your sorrow.
Lisa Stoltzfus
305 N. Marshall St.
Lancaster, PA 17602
John,
So sorry about your brother, I will keep you and your family in my prayers.
John A. Geiger
So sorry to hear of your loss. We will always remember Leo.
The Armstrong's – Bryan, Mike, Carlton, Mom, and of course Linda Nonnenmocher (Kautz)
From the old neighborhood. (Lyndell Drive)
I met Leo at the dog park. I was a new dog owner and new to the dog park, but Leo appeared to be the mayor. He slowly made his rounds with Blaze and visited with all the pups and their humans, and I was glad to talk to someone who was an experienced dog owner and all-around nice guy. My dog adored Leo; he had a way about him that was calm and reassuring. He often spoke about respect and its importance in all relationships, and I believe that Leo lived what he preached. We talked frequently at the dog park over the past year, and Leo felt like a pair of fluffy bedroom slippers to me – warm, comfortable and comforting. We talked about work, stress, family, home repairs and anything else that came up, and I always listened because he often brought a unique perspective to the topic. For example, I spoke of wanting a second dog and asked Leo's opinion. After he talked about the usual concerns such as space, time, and money, he said that, after all, coming to the dog park was like owning a bunch of dogs for a little while. You could play with them, admire them and pet them without having all the responsibility that comes with living with them. I think that's brilliant. Anyway, I miss Leo and I send my condolences to the family for this premature and tragic loss.
Frances Axsmith
Lancaster, PA
You have all been in my thoughts and prayers during this difficult time. Seeing Leo recently after probably 20+ years, brought back fond memories of time spent with him and other cousins, playing MouseTrap and Operation, I think he reminded me. He hadn't changed a bit, just gotten a little taller, and his loss at such a young age, is terribly sad.
With love and heartfelt condolences,
Diane Sullenberger
Arlington, VA