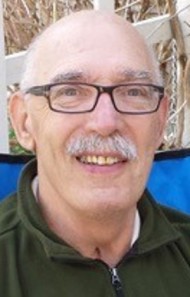 Lawrence Patrick Gemmell, 64
October 30, 2014
Lawrence Patrick Gemmell, 64, of Lititz, died Thursday, October 30, 2014 at Lancaster General Hospital.
Born in Philadelphia, Larry was one of nine children of William Peter and Marie Dorothy Gemmell, both deceased. He was preceded in death by a brother, James.
Larry was married to Judie Turner Gemmell, and they celebrated their 42nd wedding anniversary in June. Surviving in addition to his wife are two daughters, Melissa Derderian, married to John, Adrienne Kametz, married to Brent, and five beautiful grandchildren, all of whom were the lights of his life. He is also survived by his mother-in-law, Vada Sheetz of Lititz; brothers, William, John, and Terrance; and sisters, Dorothy, Constance, Margaret, and Mary. Larry and his entire family were able to enjoy a week together in August at Duck, NC, something that is a treasure at this time of loss.
Larry was co-owner and founder of GemChem, Inc. of Lititz. Plagued by illness for many years, it was a comfort to Larry that Gordon Young, co-owner, and the employees of GemChem were able to sustain and enhance the success of the company in his absence. Larry enjoyed the love and support of many friends and family through his many challenges. This incredible support enabled Larry to maintain his spirit and drive until the end of his life. His family would like to recognize and thank one friend in particular, Jeffrey Keller, who was Larry's right hand man. A lover of lively discussion, books, and ideas, Larry and Jeff could wile away hours, sitting in the sun. Larry was a life-long learner and to say he was tenacious would be an understatement. That tenacity and love of life helped Larry to overcome medical challenges over many years, to the amazement of many. He was an original character and will be sorely missed on this earth.
Larry was an involved person and a member of many organizations, too many to be listed. He was particularly proud of his service on the Warwick School Board for many years, where he was not afraid to ask hard questions or to look at issues from different perspectives. He was an entrepreneur and also served on the Lancaster Chamber of Commerce Board of Directors, earlier in his life. These things were important to Larry, but he came to realize in his later years that they paled in comparison to the love of family and friends.
Larry loved travel, nature, especially birds and trees, music and laughter. He loved to work with his hands. He built stone walls and a wooden pergola, even in times of illness, when he was reduced to the "idea guy," doing what he could. He was a member of Meadia Heights Golf Club and loved a day on the golf course with friends.
Larry was a member of St. James Catholic Church and found great strength in his faith in God.
A family visitation will be held at Charles F. Snyder, Jr. Funeral Home & Crematory, 3110 Lititz Pike, Lititz, PA 17543 on Tuesday, November 4th from 6-8:00 PM.
A Mass of Christian Burial will be celebrated at St. James Catholic Church, 505 Woodcrest Ave., Lititz, PA at 10:30 AM on Wednesday, November 5th. The family will receive guests at the church beginning at 9:30 AM.
If desired, Memorial Contributions may be made to Gift of Life Family House, 401 Callowhill Street, Philadelphia, PA 19123 or through www.giftoflifefamilyhouse.org
Leave a condolence on this Memorial Page
Condolences to the Family
November 04, 2014
Condolences to your family at this time. We are sorry for your loss. Lanny and Diane Ammon
November 03, 2014
While I never met Larry, my late wife Ellen Waldeck knew him from the Pulmonary Rehab group at the Lancaster General Health Campus. He was a great inspiration for her, and she often spoke of him and his strength and determination.
My condolences to all of you.
Bob Waldeck
November 02, 2014
Dear Julie,
I was sadden to read of Larry's death. I"m a voice from your past! I am thinking of you fondly and just wanted you to know that I"m so very sorry for your loss. I didn't know Larry well, but I surely remember his good work on the Warwick School Bd.
Take care….be gently with yourself.
Fondly, Linda Peacock
November 02, 2014
Larry was always such a sweet boy. He will be missed. There is no doubt he is in God's hands now. My prayers are with all of you at this difficult time.
Love, Aunt Mary Kokoszka
November 02, 2014
As life wades forward, you will still retain those looks backwards like Bella peering behind you for a comforting glance of Larry's presence. It is the absence of that physical presence that now towers over all else, but with time his gestures, his laughter, his playful stunts with grandkids will stimulate your thoughts of a life filled with expression and commitment. That luster of energy will spring up in your thoughts of Larry, yet the simple sight of a butterfly hovering in the sun will surely remind you of his last days beneath the arbor of your relationship. Love moves through our doorway and funnels its warmth to all who fully embrace its blessing.
Love,
Sharon and Ed
November 02, 2014
Dearest Judie, Melissa and Adrienne,
Larry was a true, blue Day Brightener and Pete and I were both enriched by sharing time with him.
Our hope is that your unbearable grief will become bearable sorrow through the support of family and friends like us.
Hemingway wrote that, "The world breaks everyone and afterward many are strong at the broken places." That is my prayer for you.
With all our love and devotion,
We remain your broken hearted friends, Donna and Pete.

November 02, 2014
The Texter family are thinking of you and Larry was a very special man! May all your fond memories bring you comfort in the times ahead!
November 02, 2014
Dear Gemmell Family,
Much sympathy during this time of loss, and much peace as you recall all the wonderful memories you have collected. At various times, I have worked with either Judie, Brent, or Adrienne in the educational field. It has always been apparent to me that family was most impotant to all of you.
Much love,
Melissa Vulopas
November 02, 2014
Judie, Melissa, and Adrienne,
Terry and I were extremely sad to hear about Larry's passing. The news immediately brought back memories of good times both as neighbors and of good friends. Terry is thankful for the golf outings and conversations he and Larry shared and we both were very happy to see both of you at the swim meets, cheering for our grandchildren. If you need anything or just need a listening ear, we are just a phone call away.
allot of thoughts coming your way.
Love, Terry and Nancy
.
Visitation

Tuesday, November 04, 2014
6:00 PM - 8:00 PM
Charles F. Snyder Funeral Home & Crematory
3110 Lititz Pike
Lititz, PA 17543

Map and Directions

Visitation

Wednesday, November 05, 2014
9:30 AM - 10:30 AM
St. James Catholic Church
505 Woodcrest Ave.
Lititz, PA

Map and Directions

Services

Wednesday, November 05, 2014
10:30 AM
St. James Catholic Church
505 Woodcrest Ave.
Lititz, PA

Map and Directions