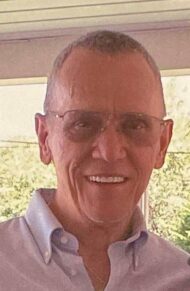 Larry "Ditty" Michael, 80
November 13, 2021
Larry "Ditty" Eugene Michael, 80, of Lancaster, passed away at Lancashire Hall on Saturday, November 13, 2021. He was the loving husband of Janice (Snyder) Michael. Together, they shared 52 years of marriage.
Born in Lancaster on October 4, 1941, Larry was the son of the late Clyde and Esther (Fritsch) Michael. He was raised Catholic and attended St. Mary's Catholic Church in his youth. He worked as a Machinist for Kunzler & Company. Larry was a member of the In and Out Club, the Fin and Feathers Beneficial Association, and the Rainmakers Association. He was a talented musician and enjoyed playing the guitar and piano. He was quick with a joke and would love to talk politics.
In addition to his wife, Larry is survived by his daughters Darla Michael and her companion, Chris McKinney; and Lorrie Michael and her companion, Richard McKinney; his grandchildren, Shane and his wife, Callie; Tommy and his wife, Mai Houa; and Christina and her husband, Thien-An; his great-grandchildren Ethan, Haiden, Aden, Aubrey, and Maximus; and his brothers Jerry Michael and Kenny Michael and his wife, Betty. He was preceded in death by his brothers, Clyde Michael and Skip Michael; and his sisters, Joan Eichenberger and Margaret "Peggy" Michael.
Services are private and at the convenience of the family.
Leave a condolence on this Memorial Page
Condolences to the Family
November 17, 2021
sincerest sympathies to the family…. Ditty was my moms cousin and my 2nd cousin. Best wishes and prayers to the family …… Sharon Sullivan Quinn
November 16, 2021
When Irish eyes are smiling. I'll think of you. When wildwood flower are blooming. I'll think of you. When the sun is shining. You'll always be my sunshine.my only sunshine. And when it's raining. My eyes will be crying in the rain. Most of all you will always be my silver haired daddy. And every moment in my life. Will be magical. This magic moment will always be a reminder of you. And there will be no other Duke of earl. I'll love you tilll my eyes no longer see. Untill eternity. Love Janice
November 16, 2021
R.I.P Ditty, we had some damn good times together. I'll never forget them or you brother. Prayers and love to Janice and family.
November 16, 2021
Ditty will be missed. A very long time friend of the family. Condolences to the Michael family. Butch Hoffman & family.
November 16, 2021
Just doesn't seem real yet what a good guy and a good uncle he was around my brother and I all of our childhood very close I'm sure he's up there in heaven now talking to Kenny I'm just so sorry 😞 I will always keep my memories of him with me. Love, Joanny. ❤️😇
November 15, 2021
My condolences to Janice, Darla and Lorrie. Diddy was the best! Great memories fro my childhood .
November 15, 2021
My condolences to Janice, Darla and Lorrie. Diddy was the best! Great memories fro my childhood .
November 15, 2021
Pappy Even if you are no longer here with me, in my entire life, I promise to keep with me the memories of the two of us and how lucky we all have been to have such an amazing pappy like you. We love and miss you.
November 15, 2021
Diddy was a very close family friend.. I remember him from back when I was just a little girl.. He would be at my Uncles house playing cards and just hanging out having a good time.. He would always slip me money before leaving and tell me to behave myself.. I would call him my Uncle Ditty.. His family became our family and theyre all great people.. He will be missed by so many and he was loved by many.. R.I.P Ditty..
November 15, 2021
Aden and I are going to miss Pappy so much. He is definitely one of my favorite people, I couldn't be around him and not laugh. Aden loves him so much and talks about him all of the time. My favorite memory is the Halloween we got to spend together. Aden was about 3 and his costume was a jailbird, Pappy thought it was the funniest thing. It was so good to see them laugh together. We love you all and wish we could be there.
November 15, 2021
I love you dad and always will and I thank you for all the things you helped me with and taught me through the years and for your support when I needed it.l have videos and pictures and memories to dwell on.love you dad until we meet again
November 15, 2021
I am so sorry for the family's loss.. He always made me laugh whenever I was visiting w Lorrie.. my prayers and condolences are with you all❤
November 15, 2021
I'll miss you. I'll think of you. And always keep you in my heart. I'll never ever forget you. I'll always be your sunshine. Love you Dad.