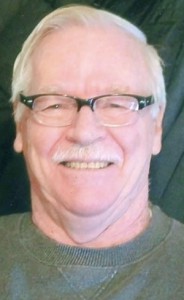 Larry L. Way, 75
November 15, 2014
Larry L. Way, 75 of Lancaster passed away on Saturday, November 15, 2014 at Hospice & Community Care, Mount Joy. He was born in Manheim to the late George and Dorothy (Zell) Way.
He enjoyed bowling and loved his cats. He proudly served his country in the US Army.
Larry is survived by his loving wife of 37 years, Alice Way of Millersville; 4 daughters, Linda (Gene) Duncan of Lancaster; Shelly (Keith) Miller of Lititz; Cathy (Tom) Slack of Marietta; and Tanya (Eric) Anderson of Lititz, one son, Scott (Wendy) Wissler of Willow Street and one brother Jay (Linda) Way of Columbia; twelve grandchildren and three great-grandchildren. He was preceded in death by two brothers, Rodney and George Way.
A Viewing will be held on Thursday, November 20, 2014 from 10-11AM at Charles F. Snyder Funeral Home & Crematory, 414 E. King St, Lancaster, PA 17602 followed by his Funeral Service at 11AM with Rev. Mark Thiboldeaux officiating. Interment will take place at Riverview Burial Park, Lancaster. Please omit flowers, if desired memorial contributions in Larry's memory may be made to Hospice & Community Care, PO Box 4125, Lancaster, PA 17604
The family would like to thank the staff at Hospice & Community Care for all their kindness and compassion extended to Larry and his family during his illness.
Leave a condolence on this Memorial Page
Condolences to the Family
November 19, 2014
To the Family; Larry and I grew up on Main Street, Manheim, Pa. I lived at 151 N. Main, just 1/2 a block down the street and we had many good times growing up there. Many were the Canasta games on the front porch of Larry's house on the 'curve' on Rt. 72 right before they straighted out that curve and Larry's house had to go. As we moved on through school and the miliitary took our lives I lost track of Larry, but would occasionally run into him at Rocky Springs Bowling lanes. Funny as it is we both seem to have grown on with a love for bowling and for cats. I have seven at my house. My condolences to the family on Larry's passing. I have lived the past 19 yrs on the southwest coast of Florida at Punta Gorda and have not seen much of Penna. since then, but I have fond memories of growing up on Main Street Manheim and of many good times with Larry.
Henry Zimmerman, 3601 Ash St., Punta Gorda, FL 33950 henjac12@centurylink.net
November 19, 2014
Alice my prayers are for extra strength for you at this time. I hope you can look at Larry's passing as I did for Harry saying to myself he is no longer in pain for which i was so grateful . We miss them but they are at peace.
– June Badorf
November 19, 2014
Alice and family,
Growing up beside you has been such a blessing. You have been so kind to me and I have been blessed to have my daughters love you as well. I am so sorry for your loss, as Larry is one of the nicest people I have ever met. I smile as I recall knocking on your door many times because one of the cats needed one of you! You two would do anything for us and I am praying for you as you go through this very difficult time.
We love you,
Amy, Sophie, and Grace Meli
November 18, 2014
Alice,sorry to hear about Larry passing away. He was a good friend at work and outside of work for many years. You are in my thoughts and prayers Dan Brobst
Visitation

Thursday, November 20, 2014
10:00 AM - 11:00 AM
Charles F. Snyder Funeral Home & Crematory
414 East King Street
Lancaster, PA 17602

Map and Directions

Services

Thursday, November 20, 2014
11:00 AM
Charles F. Snyder Funeral Home & Crematory
414 East King Street
Lancaster, PA 17602

Map and Directions