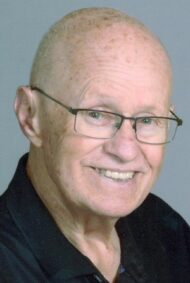 Larry A. Donmoyer, 83
November 02, 2021
It is with great sadness that the family announces the passing of Larry A. Donmoyer, 83, of Lititz, PA on Tuesday, November 2, 2021 at Luthercare in Lititz, PA. He was the devoted husband of Doris S. Donmoyer, with whom he celebrated 62 years of marriage.
He was the son of the late Robert G. and Emma Donmoyer.
Larry was
an active member of the Lititz Moravian Church.
Graduating in 1955 from Rothsville High School, Larry then attended West Chester University graduating in 1959. He received his master's degree in educational leadership from Temple University in 1962.
Larry was an educator for 42 years, including 35 as a Principal of Brownstown Elementary School, Conestoga Valley School District. Also, during his time as an educator, he worked as a teller at the Farmers First Bank for a number of years. After his retirement in 2001, he was employed part time in various jobs until 2015.
Larry was an avid sports fan who was a baseball umpire, basketball official, baseball coach, as well as a Phillies, Eagles, and Flyers fan. He took great joy in attending his children's and grand children's sporting events. He also had a hobby of buying and selling sports cards and memorabilia. Larry and his wife spent many happy years traveling and searching for antiques.
He is survived by two sons, Devin Donmoyer (Tracy) of Lancaster and Darrin Donmoyer (Lisa) of Lititz. Also surviving are four grandchildren, Derek (Lauren), Brett (Rachel), Jordan (Kate) and Callie Spahr (Damon), three great grandchildren, Dallas, Brunson and Ruby Kate Donmoyer, two brothers, Brian Donmoyer (Kathleen) of Lititz and Robert Donmoyer (June) of San Diego and one brother-in-law, Kenneth Stoner (Lottie) of Lititz.
A memorial service will be held at the Lititz Moravian Church in Lititz, Pa on Wednesday, November 10 at 11:00 am. There will be visitation from 9:00 – 11:00 am in Eshbach Parlor prior to the service. Interment will be Tuesday for family in the Lititz Moravian Church cemetery.
In lieu of flowers, please send contributions to Lititz Moravian Book of Remembrance, 8 Church Square, Lititz, PA and/or Luthercare Benevolent Caring Fund, 600 E. Main St., Lititz.
Leave a condolence on this Memorial Page
Condolences to the Family
November 10, 2021
We are saddened to see about Larry's passing. We will miss seeing him at Knight and Day for breakfast. We have Doris and her family in our thoughts and prayers.
November 08, 2021
I was so very sorry to see Mr Donmoyer's passing in the paper. A few years ago I met Mr Donmoyer's son and wife…not sure which son…at the HideAway in Mt Gretna. We were all sitting at the outside bar when we ntrouced ourselves. When I heard their last names, "Donmoyer", I perked up saying, "the only Donmoyer I knew was my 6th grade teacher in Sporting Hill, in Manheim Central." "Oh my gosh! That's my dad!!", was what I heard. WOW!!! Small world!! They showed me a picture of him…and sure enough…it was the same guy!!! In school all us girls had a crush on him…after all he was our first 'male' teacher, not to mention a man who was sooooo cute!! He always wore dark suits which complemented his blonde hair! He was sooo 'dreamy' to us girls! At lunchtime recess he'd play softball with the guys…all us girls were right there to watch him! Such fond memories!! In looking at his age in the obit it looks like he was only 12 years older than me at the time…just starting his teaching career!!! I'm so sorry this is so long but I just had to write a condolence to his family…he was a great teacher who made a real impact on me and my girlfriends…in more ways than one!!! My sincerest condolences to his family. I just know the angels in heaven are rejoicing upon his arrival!!! He's going to make an impact in heaven just as he did here.
November 07, 2021
We are very much saddened by Larry's passing. As his neighbors, for the past few years, we will miss his bright and cheerful smile whenever we met.
November 07, 2021
So sorry to hear about Larry's passing. I worked with Larry during the second half of his career as a fellow principal, then superintendent. Larry always focused on the goal of making Brownstown ES a better place. I also remember him always talking about his baseball cards and grandkids, so I am glad he was able to enjoy his retirement. I was happy to have the opportunity to see Larry again recently at Luther Acres, too. He will be missed. But whenever I think of Brownstown ES, I will always remember Larry. Best wishes to Doris and their family. From your many friends at CVSD and CVEF, Gerry Huesken
November 07, 2021
It was was my wife's privelege to work for Larry early in her career (when she was assigned to Brownstown's satellite Farmersville. The process of it's closing sent her to Leola.) She thoroughly enjoyed her experience with Larry as her supervisor. I too knew Larry–mostly from a distance–when I was assigned to Witmer Heights. We offer our condolences in his passing.
November 06, 2021
Dear Donmoyer family,
Both our children, Nathan and Heather, enjoyed their time at Brownstown elementary, because of how Mr Donmoyer lead the school. Brownstown was the elementary school that had religious training(release time) and this was because Mr Donmoyer was supportive of students walking off campus to a nearby church and learning about Jesus.
Thanks to Mr Donmoyer, children's lives will never be the same!
Prayers for the family to feel God's presence and comfort during this time.
Kris Shertzer
November 06, 2021
Mr Donmoyer was the Principal at Brownstown Elementary School when I was a child. I have very fond memories of him. My heartfelt condolences.
November 06, 2021
Our most heartfelt sympathy during the loss of your husband! Our daughters really liked him as a principle at Brownstown Ele. School. It was always great seeing you two at Terry's musical events over the years too!
Terry & Joyce Gehman
November 05, 2021
Doris and family-
You are in my thoughts and prayers.May God hold you close as you go through this difficult time. Cherish the memories and know Larry will always be with you in your heart.
-Lyn Brosnan
Visitation

Wednesday, November 10, 2021
9:00 AM - 11:00 AM
Lititz Moravian Church
8 Church Square
Lititz, PA

Map and Directions

Services

Wednesday, November 10, 2021
11:00 AM
Lititz Moravian Church
8 Church Square
Lititz, PA

Map and Directions