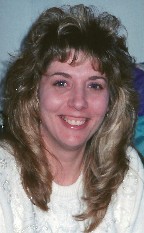 Kimberly A. Taylor, 51
Kimberly A. (Chernich) Taylor, 51, of York, passed away Friday, June 21, 2013 in her residence.
Born in Lancaster, she was the wife of Michael Taylor of York, to whom she was married 24 years. She was the daughter of Gerald Chernich of Manheim and Beverly (Snyder) Darrenkamp of York.
She had been employed by the Lincoln Intermediate Unit as a personal assistant.
Kimberly was a member of St. Peter Catholic Church, Columbia.
In addition to her husband and parents, she is survived by a son, Kyle Taylor and a daughter, Lauren Taylor, both of York; her step-mother, Trudy Chernich and a brother, Gerald Chernich, both of Manheim.
A Mass of Christian Burial will be held at 11 AM Tuesday, June 25, 2013 at St. Peter Roman Catholic Church, 121 S. 2nd St., Columbia with The Rev. Dominic M. DiBiccaro as Celebrant. Burial will follow in Indiantown Gap National Cemetery at 2:30 PM.
Kindly omit flowers. Memorial contributions in Kimberly's memory may be made to American Cancer Society, 924 Colonial Ave., Ste 1, York, PA 17403 or to Hospice & Community Care, 685 Good Dr., PO Box 4125, Lancaster, PA 17604-4125. To place a condolence online, please visit SnyderFuneralHome.com. Charles F. Snyder Funeral Home & Crematory 717-872-5041
Leave a condolence on this Memorial Page
Condolences to the Family
Your family is in our thoughts and prayers. Always hold all your happy memories close to your heart and know that Kim loved each and every one of you. Kim had such an amazing smile. Our family has been blessed having Kim in our lives.
With deepest sympathy!
Dale and Deb Getz
Mike,
One of the best memories in my life was being your Best Man.
I felt you and Kim were a perfect match for each other, and I was proud to share in that moment.
I will always remember Kim opening her home to me with a warm hug and a smile.
Our prayers are always with you Mike, Kyle and Lauren.
Love Bruce and Lisa
Our deepest and heartfelt sympathies to Mike, Kyle and Lauren. I will always remember how very kind and warm Kim was. She was so easy to talk to and we shared many laughs together about raising our sons. Kim loved her family and had a deep faith, and I pray that that faith enables you to face the uncertain future ahead. God bless you all in your time of grieving.
Sincerely,
Amy, Tom, Libby and Haden Glock
Kim asked me for any advise before she had her first MRI. I told her "DON'T OPEN YOUR EYES" I have MS so she knew I knew about that kinda stuff. I was so envious of Kim's beautiful hair. I was so proud of her when she posted her pic (minus hair) on Facebook. We got to see her big smile. Kim was part of the Cheerleading Squad, yet she was part of us "normal" classmates. Her laughter was contagious.
I'm proud to have know your wife and your mother as a classmate of MC '79
Kim's in a better place feeling no pain.
Kim will be there to greet each and every one of you as you go though the gates of heaven
Beverly (Horst)Cura
Fond memories. RIP Kim, turk.
My deepest sympathy to Kim's family, I had Kim as a cosmetology instructor and kept in touch through Facebook. She will be deeply missed, she was a great instructor and person.
Bev, I am so sorry to hear about Kim. Your family is in my prayers.
Donna Wann Runnels
Kim's smile and her friendship will be cherished forever. She will be greatly missed. Love and prayers to her family who meant the world to her. Cherish the memories for they will never be forgotten.
Message from ZoeAnn, Chris and Christopher Altland.
I had the privilege of working with Kim and getting to know her the last two years. She had a beautiful heart and fun sense of humor. She will be greatly missed. May her family have peace that passes all understanding at this time.
Ansley Gant
Uncle Mike, Kyle, and Lauren,
I'm so sorry to hear about Aunt Kim passing. You all are in my thoughts and prayers.
Love,
Hope