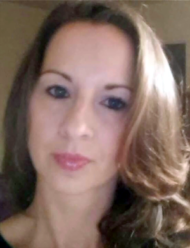 Kimberly A. Alexander, 42
January 20, 2018
Kimberly A. Alexander, 42, of Lancaster passed away Saturday, January 20, 2018 after a brave and courageous fighting battle with Neurosarcoidosis. Born in Lancaster, she was the daughter of Patricia (Kieley) and the adopted daughter of her "Choco" parents David and Monica Williams of Lancaster.
She went to Lancaster Catholic High School. Kim worked as a medical records specialist at Lancaster General Hospital for the past 15 years.
Kim was known for her feisty, energetic spirit along with being open to speaking her mind. She was well loved and made an impact on everyone she came in contact with. She will be greatly missed by friends and family.
Kim is survived by her son, Hayden Gonzalez of Lancaster; sister, Melissa wife of Jeff Gieniec of Pequea, two brothers, John Shaubach husband of Sahra of Wasilla, AK, and Justin Williams husband of Angie of Lancaster; four nephews, Ben, Joshua husband of Jessica, Tyler, Joseph husband of Jenna; four nieces , Anja, Tinae, Miley, Beans and her great-nephew, "Boop" Jackson. She is also survived by her BFF's and Besties, Cherita Bailey, Damaris & Will McNeil, Evelyn Rodriguez and Serena London.
A Celebration of Kim's Life will be held at 2PM on Monday, January 29, 2018 at the Charles F. Snyder, Jr. Funeral Home & Crematory, 3110 Lititz Pike, Lititz, PA. Family and friends will be received from 12-2PM on Monday at the funeral home. Interment will be private. In lieu of flowers, contributions may be made to the University of Pennsylvania Neurology Dept., www.giving.apps.upenn.edu. or University of Pennsylvania, Gifts Accounting & Administration, 2929 Walnut St, Suite 300, Philadelphia, PA 19104 .
Leave a condolence on this Memorial Page
Condolences to the Family
February 14, 2018
I would like to offer my condolences to Kim's family and friends; she will truly be missed. It is my prayer that you all may find comfort in our promised future. John 5:28, 29 assures us that the ones we have lost WILL hear Jesus' voice and come out of the memorial tomb. And Revelation 21:4 promises that we will never have to experience the pain of loss ever again.
January 29, 2018
I will miss my friend, Kim. She always made me laugh. Thank you God for allowing me to know Kim. My condolences to her family. Love, Joye Sykes

January 27, 2018
Kim is at peace with the father after such a long struggle. My thoughts and prayers to Hayden and her entire family. I will miss her so much. All my love. ❤️❤️❤️
Aunt Vick
January 27, 2018
Kim will be missed. As one of her coworkers she and I had many conversations about what she was going through. She was so corageous in her battle. She was especially grateful for a lady from my church who had been praying for her and gave me a pocket Bible to give to her. She said she carried it everywhere with her. It gave her hope. My sympathy goes out to all of her fanily and friends.
Barb Light
January 26, 2018
Missy, John and Hayden: What a terrible loss of your sister/mother. She was a wonderful person and will be greatly missed. With deepest sympathy, your cousin, Lori Foose.
January 26, 2018
Kim will be truly missed. I enjoyed working with her and she was a fun person to be around. Prayers and hugs to all family and friends.
Jennifer Mentzer
Visitation

Monday, January 29, 2018
12:00 PM - 2:00 PM
Charles F. Snyder Funeral Home & Crematory
3110 Lititz Pike
Lititz, PA 17543

Map and Directions

Services

Monday, January 29, 2018
2:00 PM
Charles F. Snyder Funeral Home & Crematory
3110 Lititz Pike
Lititz, PA 17543

Map and Directions