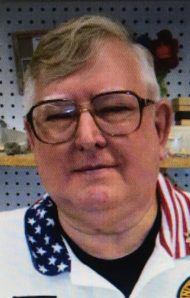 Kenneth E. Garner, Sr., 85
April 17, 2020
Kenneth E. Garner, Sr., 85, of Lititz, passed away on Friday, April 17, 2020 at the Lebanon VA Medical Center.
He was the husband of Catherine M. Paparo Garner, with whom he shared 66 years of marriage this past July 31st. Born in Lancaster, he was the son of the late Harry W. and Lillian A. Hall Garner.
A tool and die machinist, Ken worked as an industrial maintenance mechanic for Armstrong World Industries / Kerr Glass until his retirement. Following this, he worked at Baltimore Cap Company as well. Ken also worked with his son, Kirk, on the maintenance and repair of church pipe organs in the area.
Ken was a US Navy veteran of the Korean War, serving as a Machinists Mate 3rd Class on the USS Cambria. He was a member of the VFW Post 5956 in Manheim, and served at VFW Commander for Lancaster and Chester County, as well as a United Veterans Commander.
He enjoyed woodworking and art, was very mechanically inclined and had operated at stand at the Quakertown Farmers Market , dealing in steins and paleontology items such as fossils. He was the family comedian.
He was a member of Bergstrasse Evangelical Lutheran Church in Ephrata.
In addition to his wife, Catherine, he is survived by his children: Karen married to Scott Eck of Lititz, Kay married to Art Boudreau of Belvidere, IL, Kenneth E. Jr married to Marie Garner of Quakertown, Kirk Garner of Millersville, and Keith Garner of Lititz; his 11 grandchildren and 10 great grandchildren; his brother "Jim" Harry Garner and his sisters: Dolores Kowalski and Patricia Seachrist. He was preceded in death by his sister, Sharon Bell, and an infant child.
There will be a memorial service celebrating Ken's life to be held at a later time for which an announcement will be published. In lieu of flowers, please make contributions in his memory to the PA Wounded Warriors Inc., 1117 Country Club Rd., Camp Hill, PA 17011.
Leave a condolence on this Memorial Page
Condolences to the Family
December 26, 2021
I have been thinking about Ken for about a year or so and found his business card from the old store in QMart. Where we met him one day and my son hijacked some stones from the store and I made him man up and face Ken. From that day we became friends and would visit him until he closed shop and moved away to live with his som. We were blessed to have him in oir lives and we lived him. If you go through his photos you will see a picture of us me and my son and Ken. He loved us and he loved his family and I wish we could have known his family. He was a gift to those that knew him. God bledd your family!
May 20, 2021
It's been so long since I saw Mr. Ken and Mrs. Kitty. Fond Memories of them both and their dog "Freddie". We were neighbors in Essex, Md. Long ago. I think of them often and have missed them dearly when they moved. So sad to see Mr. Ken has passed.
Sonja Finiff-Schlegel