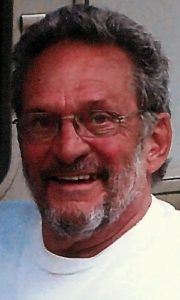 Kenneth C. Book, 76
January 14, 2019
Kenneth C. Book, 76, formerly of Strasburg, passed away at his Luther Acres cottage surrounded by his loving family on Monday, January 14, 2019. Born in Lancaster to the late John H. and Bertha (Landis) Book, Ken grew up on the Book family pickle farm where Lampeter-Strasburg Schools Campus is today.
Sweethearts for 60 years, Ken and his wife Dorothy "Dottie" L. (Strubel) Book celebrated 57 years of marriage.
A 1960 graduate of Lampeter-Strasburg High School, Ken earned an associate's degree in electrical engineering at Penn State University, York Campus. He was a design engineer and lead innovator for DuPont in Newark, DE, which included some international travel. Following retirement from DuPont, Ken continued doing consulting work until 2000.
Ken was a member of Wesley United Methodist Church, Strasburg, where he held every position on the board and taught the original Alpha classes as well as Disciple I, II & III. Ken also taught Alpha classes at Lancaster County Prison for 3 years. For the past year Ken and Dottie attended Lancaster Evangelical Free Church, Lititz.
He planted and maintained many beautiful flower beds and designed and built an amazing water garden at their Strasburg home. Ken was always positive, laidback and a caring father who dearly loved his family.
He and Dottie loved to travel in their RV to the National Parks and spend winters in Sarasota, FL. The family spent great times at Pettecote Junction Campground in Cedar Run along Pine Creek, where they rode bicycles on the Pine Creek Rail-Trail, fished for trout, enjoyed campfires and all types of music.
In addition to his sweetheart Dottie, Ken is survived by their daughter, Michele, wife of Scott Ruhl of Washington Boro, son K. Stephen Book, husband of Paige of Fairfax, VA, 4 grandchildren: Chelsea Small, Matt Ruhl, husband of Rachel, and Sam and Hannah Book; and his sister, Bernice, wife of Donald Duvall of Sellersville. Ken was preceded in death by his sister The Rev. Dorothy M. Book and his brother Robert Book, husband of Melinda of Millville
Ken's family will receive friends from 10 to 11 AM, followed by a celebration of Ken's life at 11 AM, Saturday, January 26th at Wesley United Methodist Church, 40 West Main St., Strasburg, PA 17579. Interment will be private. Please omit flowers. Memorial contributions may be made to Hospice & Community Care, P.O. Box 4125, Lancaster, PA 17604-4125.
Watch the tribute video
Leave a condolence on this Memorial Page
Condolences to the Family
January 30, 2019
Dottie
We are so sorry to hear of Kens passing. Our prayers are with you and your family. I will always remember Ken as he was the kindest and most comforting man ever. Im sure you know how lucky you were. Know he is still with you.
Glenn & Kathy Lilly
January 23, 2019
Dottie, I am so sorry for your loss. It was a privilege to be involved in a small way in Ken's care. I so enjoyed getting to know both of you and will long remember you both.
January 23, 2019
Dottie & family: We want to express our sympathies to all of you about Ken's death. He was a fun person and always smiling. Our best wishes to you as you grieve this loss.

January 21, 2019
Dear Dottie,
We were so sorry to hear of Ken's passing. Our thoughts and prayers are with you and your family during this difficult time.
Jim & June
January 21, 2019
Dottie, We were so sorry to read of Ken's passing. While we have lost touch since our girls are no longer attending school, you and Ken have often been in our thoughts. Please know that you will be in our thoughts during this most difficult time. Trent, Linda, Amy and Amanda Delp
January 21, 2019
Dear Dottie,
We were very sorry to read about Ken's passing, Our prayers and thoughts are with you and your family.
January 20, 2019
Dear Book Family,
I was so sorry to hear of the loss of Ken. He was a fantastic neighbor to live next to in Lampeter.
My deepest sympathy to all of you.
Bob Bond
January 20, 2019
Sending my deepest sympathy to you and your family. So very sorry for your loss.
Edna Murry Hackman
January 20, 2019
Sending sympathy to you and your family. Ken was such a nice person. I remember you both when we were growing up in Strasburg. Doris McComsey Mankin
January 20, 2019
Kenny, sure going to miss our talks, every subject from wils horses to sun sets.
always interesting and fun, from marbles to bike rides. See you sometime later and we can start up where we left off. God is good.
January 20, 2019
Dear Book Family:
Please accept my sincere condolences. I cherish the fond memories I have of my former classmate, Kenny.
I will never forget his receiving an urgent message delivered one day during a class we shared. He was asked to run home immediately to help recapture a calf which had escaped and was running across the fields and he was needed to help chase it down….
Sincerely,
ys.
January 20, 2019
Dottie and family, so very sorry for your loss. Ken was a beautiful and kind man. He will be missed by many.
January 20, 2019
Dottie, I'm so sorry to hear of Kens passing. He will be missed by many. God touched many lives thru Ken! You and your family are in my thoughts and prayers
Jeff Lefever
Visitation

Saturday, January 26, 2019
10:00 AM - 11:00 AM
Wesley United Methodist Church
40 West Main St
Strasburg, PA

Map and Directions

Services

Saturday, January 26, 2019
11:00 AM
Wesley United Methodist Church
40 West Main St
Strasburg, PA

Map and Directions