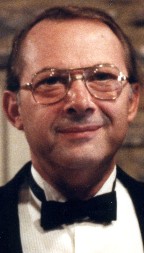 Joseph H. Gall, 79
Joseph H. Gall, 79 of Audubon Villa in Lititz, passed away Saturday, December 29, 2012 at LGH. He is survived by Jan Gall, his wife of 60 years. Born in Lancaster, PA he was the son of the late Joseph A. and Kathryn (Fassnacht) Gall.
Joe was an electrician and worked for Burle (formerly RCA), and retired in 1999, after 40 years of service. He was a longtime member of the North Side Cosmopolitan Club, and a member of the Masonic Lodge No. 43 F& A.M. Joe was an avid Philadelphia sports fan, enjoyed golfing, and reading about history. The family would like to thank the staff at the Audubon Villa for the exceptional care that was given to Joe during his time there.
In addition to his wife, he is survived by his children, Two Daughters, Debra L. Harnish and Wendy S. LeFever, wife of Michael. A son, Steven J. Gall all of Lancaster. Also surviving are his 4 grandchildren, Megan L. Huaman, Taryn L. English, Andrew T. LeFever, Daniel T. LeFever and one great-granddaughter, Riely L. Huaman.
Friends will be received from 7-9 PM on Thursday, January 3, 2013 at the Charles F. Snyder, Jr. Funeral Home & Crematory, 3110 Lititz Pike, Lititz. Interment will be private and at the convenience of the family. In lieu of flowers, contributions in Joe's memory can be made to the Masonic Lodge No. 43, 213 W. Chestnut St, Lancaster, PA 17603. To send the family online condolences, please visit SnyderFuneralHome.com. Charles F. Snyder, Jr. Funeral Home & Crematory 717-560-5100
Leave a condolence on this Memorial Page
Wishing you comfort in this time of grief. Joe was a big part of our lives for many years and he will be missed by our family. May you look back on his time in this life with fond memories and treasure it always.
– Tom, Gale and Amber Blefko
Dear Grandma Jan, Deb, wendy, & Steve and rest of family,
I am so sorry to hear about the passing of Joe, I just saw it today (Thursday) in the newspaper.
I know you all will have fine memories of him, he was a good man, a man of few words of course unless he was feeling a little tipsy. I will always remember how he would crack a smile here and there when trying to look serious.
Take care of grandma Jan you guys she too is a wonderful lady!
Love,
Brenda Bender Hohman and Tommy and Jenny Bender