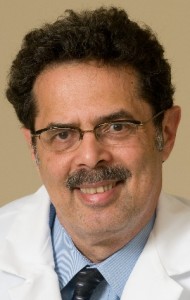 John Andrew Gastaldo, MD, 66
November 05, 2013
John Andrew Gastaldo, MD, 66, of Lititz, passed away suddenly at his home on November 5, 2013. He was the devoted husband to Helen (Nimick Welsh) Gastaldo with whom he shared 9 years of marriage.
He recently retired from active medical practice in neurosurgical care after more than 35 years of work that included private practice for 12 years, followed by the remaining years with Lancaster Neuroscience & Spine Associates.
He is a graduate of Stuyvesant High School and Hofstra University; and earned his medical degree from Hahnemann Medical College, where he also completed a medical internship. He then completed a general surgery residency at Hahnemann followed by a neurosurgery residency at Temple University Hospital.
Throughout his medical career, he was a member of multiple medical societies and organizations, including very active roles as president of the Lancaster County Medical Society (1989-1990) and president of the Pennsylvania Neurosurgical Society (2000-2001). For many years, he also was a judge of the Lancaster Newspapers Science and Engineering Fair.
He also served as the board chairman of the Central Pennsylvania Physicians Risk Retention Group (a physician-focused medical professional liability company) since its inception in 2003, and recently stepped down from that role just a few months ago. He planned to continue to work with that organization in the role of an advisor, continuing his dedication to helping physicians obtain stable insurance and enhance their success in patient care, as he recognized the new and different stressors and issues facing physicians in today's healthcare environment. He was passionate about doing so.
His interests were diverse, including walking, cooking, jigsaw puzzles, model airplanes, flying his own plane, and being a fan of Star Trek.
He was the son of Joseph and Lydia. In addition to his wife, he is survived by his daughters Cheryl of Bellefonte (and her fiancé Bill Burns) and Lauren and son John Andrew; stepdaughters Heather Hoffman (married to Seth) and Kristine Eves (married to Joshua); 4 grandchildren (Sean, Ellis, Julian, and Asher); a brother Robert of Flushing, NY; sister-in-law Carol Eberly, brother-in-law Ed Nimick, Jr., and in-laws Eleanor and Edmund Nimick. He also had a special bond with his 2 young pugs Frankie and Emma.
Friends will be received on Monday, November 11, 2013, from 12:30-200 PM at the Charles F. Snyder Jr. Funeral Home & Crematory, 3110 Lititz Pike, Lititz, PA, with the Memorial Service to follow at 200 PM, the Rev. Dana Statler officiating. In lieu of flowers, please make contributions in John's memory to Doctors Without Borders, Box 5030, Hagerstown, MD 21741-5030.
Leave a condolence on this Memorial Page
Condolences to the Family
December 02, 2013
It is with great sadness that I write this. Dr. Gastaldo was a colleague many years ago and then my doctor since 2000 for brain tumors and back surgery. Without his compassion, honesty and humor, I'm not sure I would have gotten through some of the "tough" moments. He was loved and will be missed greatly.
Beverly J. Bolich
November 16, 2013
I had the pleasure of waiting on John when he came into S Clyde Weaver to shop. We both had a love for Kiawah Island and would talk about it whenever one of us had recently been there. I will miss making his "well done" beef panini. He was always very polite and I enjoyed chatting with him while we waited for his panini to be done. The evening crew will miss seeing him – we are saddened. We love and care about our regulars! Thoughts and prayers to his family.
Heather
Supervisor, S Clyde Weaver
November 11, 2013
To the family of Dr. John Gastaldo I offer my most heartfelt condolences. As a patient I experienced first hand the compassion and caring so many others have spoken of and can attest to what a kind and thoughful man he was. After learning my nephew suffered from a brain tumor, he took it upon himself to contact the attending physician at Temple to find out for me his condition and prognosis and then explained the situation with a compassion few doctors could match. I am honored and blessed to have known John and to call him a friend. I will miss his counsel and his kindness. With deepest sympathy G Jay Jones
November 11, 2013
To the family of Dr. "Artful" John Gastaldo,
My most heartfelt condolences go out to you all. He was a great man and will be missed by many.
When my mother needed to have surgery for a brain aneurysm, friends told her she needed "Steady" Eddy. As it turns out, Dr. Gastaldo enters her room and gives my mother such relief that she would survive this surgery. A relief that I could not comprehend. She was so relaxed because she knew she had a great doctor in "Artful" John and "Steady" Eddy.
He once told my parents that he was a tad jealous that "Steady" Eddy had a nick name. So my parents, on one of their many visits after her surgery, gave Dr. Gastaldo the nick name, "Artful" John. We have been referring him to friends and family members as such since. If anyone needed a great doctor for neurosurgery or spine, we would always say, "You need "Artful" John and/or "Steady" Eddy."
He was again there for my father just a few years ago. He again made my parents feel comfortable and safe just by walking into my father's hospital room. He had just an air about him that made his patients calm. I am forever grateful for "Artful" John Gastaldo, MD. He was a brilliant, kind, and gentle man. I will never forget him.
Your family is in my thoughts during this difficult time.
Karin N. (DePrefontaine) Figueroa
November 11, 2013
Helen you and John were the best neighbors. Both of you were so supportive of my John as we faced our year-long battle with CJD. News of Johns passing struck me deeply. My prayers and thoughts are with you as you face this life changing challenge. I am here for you.
Susie
November 11, 2013
To the family of Dr Gastaldo. You were my Doctor several years back, you showed so much compassion, caring and answered all my questions before and after my surgery. I was frightened, but you put me at ease. You gave me back my life and took away the pain. You will be truly missed. Rest in peace. Thoughts and prayers to the Gastaldo Family. Betty (Bair) Renninger
November 11, 2013
As a family, we are greatly saddened by Johns passing, although we only had the privilege of meeting in person twice, our memories of those times are precious.
Mark, Tom and I will always rember his kindness. We saw the vacation side of John, the pilot side of John, the husband side of John, the friend side of John, all of which demonstrated to us what a fine man we had the privilege of knowing. Our memories will last for ever, we just wish we had had the opportunity to do it all again. John is in his own Magic Kingdom now.
A great man, loved by so many. Our love and condolences to dear Helen and family. x
November 10, 2013
My heartfelt sympathies go out to Dr Gastaldo's family. I have had the pleasure of knowing and working with Dr Gastaldo for the past 23 years at LNSA. He was a kind and compassionate man. Always pleasant and respectful to his staff and his patients. Praise to him for all the patients and families he has helped throughout his career! Dr Gastaldo, please know that you will be truely missed! Rest in peace.
With fondest memories,
Lynn Hamilton

November 10, 2013
John G's unexpected passing has left us all questioning, Why? This is a time to reflect on the memories that we will always have of him. We were so blessed to have him as part of our family. We cannot think of a more wonderful man that John was. We will always remember his loving, helpful side during family holidays. He would not let anyone lift a finger and would take it upon himself to clean up the table and do the dishes. He took great pride in that and it makes us smile to reflect on that memory. We will always remember his kindness and his heart of Gold. RIP John- Heaven gained the sweetest angel!
~It will be the little things that you will remember, the quiet moments, the smiles, the laughter. And although it may seem hard right now, it will be the memories of these little things that help to push away the pain and bring the smiles back again.~
Terri & Eric Meyer
November 10, 2013
As part of the Lancaster County Medical community, I will miss Dr. Gastaldo, both from the standpoint of the loving and competent care that he provided for my patients and from the tireless work he did on behalf of physicians. My condolences to his wife and family. Alice Riden MD
November 10, 2013
When John came to town I was an anesthesiologist in the operating room at LGH. I worked with him in the care of his patients on many occaisions, often in the middle of the night. John was a competent and able surgeon. His work was excellent. He was always kind and considerate to all those who worked with him, and attentive to the needs of his patient. He had a busy life ahead of him, and was taken too soon. My deepest sympathy to his family. Dr. Jim Goddard

November 10, 2013
What a terrific surgeon, compasionate doctor and I'm sure this trait carried on to his family. As a patient, his continued diagnosis, an annual event I met with the good doctor, always included "we hit a HOME RUN with your surgeory." I recently called for my next appointment and was disappointed that the doctor no longer worked at LNSA. With genuine sympathy…Deen R McKillips
November 10, 2013
To the family of DR. GASTALDO, he saved my life when he did my a brain operation in JAN,2013. I am sure I would not be here today if he had not. He also was very careing after the operation & answered all my questions & put my mind at ease. He will be missed by many. ROBERT D. WEITZEL
November 10, 2013
Dr John Gastaldo will always be remembered as not only an exemlary physician, but also as a wonderful person. The material world may be missing one of its points of light, but John is now guiding others from Heaven. My condolences, and prayers for the family. He will be painfully missed.
Dr William DeMedio

November 09, 2013
Almost 5 years ago, Dr. Gastaldo saved my life. He is a hero to my family and me. Our sincerest sympathies to his family. Love Beth Celley and family.
November 09, 2013
Our sincere sympathy Helen to you and your family. You are in our thoughts and prayers. Ann and Bill Hoover
November 09, 2013
I am deeply saddened by the untimely passing away of john . My prayers are with his family, may his soul rest in peace.' C.Binning.
November 09, 2013
I' m sorry to hear of the loss of Dr John Gastaldo. He saved my life with neck surgery in 1983. Darlene Tamanini
November 09, 2013
Just felt the need to express my sincere sorrow at Dr. Gestaldo's death. He and Dr. Kager were very instrumental in giving me my life back after discovering my brain tumor. He was a very compassionate man and almost like a friend when discussing my treatment with me. My husband, my daughter and I were all very impressed with him as a person and a physician. Mae Wolf
November 09, 2013
I worked with Dr. Gastaldo (lovingly known to OR people as "Cupcake") for over 30 years in the OR. I remember him as a sweet and kind man. In all those years I never heard him raise his voice to anyone. He always had a smile on his face and a kind word for anyone who looked like they needed one. I will truly miss him. May he rest in peace. My thoughts and prayers are with all of his family at this difficult time!!
Vicki Geib
November 08, 2013
Rest in peace Dr. Gastaldo

Kirstin Smith
(former patient at Lancaster Neuroscience & spine Associates)
November 08, 2013
I believe Dr. Gastaldo's expertise, his honesty, genuine concern and sense of humor greatly contributed to my husband living four years after being diagnosed with kidney cancer that had spread to his brain. My heart goes out to his wife and family. You are in my thoughts and prayers. God bless you, Dr. Gastaldo.
Joanne Yeager

November 08, 2013
This is a sad day for me, Dr. Gastaldo saved the life of mt mother 8 years ago and saved me 5 years ago. He was a complete hero to me !!!!!! Sending my condolences to the family and friends.
Sincerely , Jean Y. Hartman

November 08, 2013
It was with a profound sense of sadness that we were made aware of the passing of the wonderful Dr. Gastaldo into eternal life. He was the most caring, compassionate, and thoughtful person. Our family got to know Dr. Gastaldo when he took care of our 90 year old father after he had hit his head at home in his workshop and sustained a serious brain bleed; Dad also had heart disease and was therefore a bit risky for surgery. Dr. Gastaldo was eminently patient, calming, and thorough in his role as physican, taking his very valuable time to reach out and explain procedures and choices to a desperate and confused familiy during a very difficult time. As a result of his dedication and expertise as a neurosurgeon, Dr. Gastaldo saved my Dad's life with an emergency craniotomy late one night. Furthermore, even though he was exhausted and had a very long and draining day, Dr. Gastaldo stayed with my Dad throughout the night to insure things went well for him in the trauma unit. All his visits to my Dad for follow-up care were such a positive time of sharing, as they talked and laughed often together. My Dad made a complete recovery, and at his last office visit, Dr. Gastaldo told my Dad "how delighted I am to share such good news with you, since so often in my business, there is too much bad news." Dr. Gastaldo had such a warm, tender smile on his face and such a truly happy and sincere tone in his voice when he said these welcomed words to my Dad, and we have never forgotten them or him. He even took my Dad into his private office to show him his collection of planes. Gratitude is a poor substitute for the feelings we all have had for all that Dr. Gastaldo did for my Dad, not only in his healing him and extending Dad's life, but also for consistently providing his generous, positive nature to make my Dad feel safe, secure, and valued.
Dr. Gastaldo is the rare individual who truly made things better just by being himself and utilizing his skills for the benefit of so many. He was such a gracious and giving person, going over and above to reach out to those he came into contact with. He was so admirable and always so kind and interesting. We treasured him and all that he did for us. Dr. Gastaldo will never be forgotten.
Our deepest condolences to the family and personal friends of Dr. Gastaldo during this very sad time. May all your loving memories sustain you throughout the years ahead. May Dr. Gastaldo rest in peace forever.
Peace and Love,
Kathleen G.~L. Beck and the Family of Goddard F. Beck


November 08, 2013
My thoughts and prayers are with Helen, and John's family and friends. Having worked with Dr. Gastaldo for 13 years, I will always remember him as someone who always respected his staff and always said "Please" and "Thank you", which is so rare today. May he rest in peace. Jeannette Dicely Weitzel
November 08, 2013
My sincere sympathies to Dr Gastaldo's family and friends. I was blessed to have him as my surgeon about 10 years ago. His used his skill to correct a serious cervical issue and gave me back mobility in my left arm. I loved his wit and smile. He could be all business when necessary but he made me laugh at least once a visit. I have spoken fondly of him many times since then. He left too soon. May his wife, each of their daughters and their families, have a special angel embrace them today and for as long as they need during these difficult days.
Sue Purdy
November 07, 2013
I love you Daddy (even if I'm too old to call you Daddy) and will always miss you.
November 07, 2013
I love and miss you Johnny. Your loving wife Helen
Visitation

Monday, November 11, 2013
12:30 PM - 2:00 PM
Charles F. Snyder Funeral Home & Crematory
3110 Lititz Pike
Lititz, PA 17543

Map and Directions

Services

Monday, November 11, 2013
2:00 PM - 3:00 PM
Charles F. Snyder Funeral Home & Crematory
3110 Lititz Pike
Lititz, PA 17543

Map and Directions