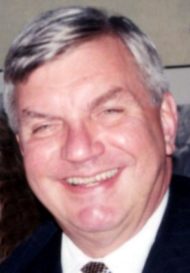 Jere P. Templeton
April 15, 2018
Lancaster County lost a brilliant legal mind when Jere P. Templeton passed away at his home on April 15, 2018 after a long illness.
Born in Lancaster to J. Paul Templeton and Marie Meyers Templeton, Jere was a member of the Lancaster Catholic High School class of 1959 and graduated from the University of Scranton. He received his J.D. from Georgetown Law School. He was a member of the Pennsylvania Bar Association and Lancaster Bar Association. He retired in 2010 after 40 years of service with the Lancaster County Orphan's Court, serving most recently as Staff Attorney.
He leaves behind his wife of 17 years, Carol Fisher Templeton, sister Romaine Frey (Carl), nephew Stephen Frey (Patricia), and nieces Karen Koenig (Robert) and Julie Good (Randy). He was predeceased by a brother, William Templeton.
He was a member of the Lancaster Elks Lodge 134 and Commercial Travelers Association. He was a veteran who served in the Army Reserves.
Jere enjoyed woodworking, genealogy, history, cooking, and music. He was the consummate expert in his field of law and local attorneys often sought his advice, which he generously provided. He had a sharp, dry sense of humor and was an accomplished practical joker.
A Celebration of Jere's Life will be held Friday, May 11 from 5:00pm to 8:00pm at Windows on Queen located in Character's Pub, 38 N. Christian Street, Lancaster, PA.
Leave a condolence on this Memorial Page
Condolences to the Family
April 30, 2018
Carol, I learned of Jere's passing from a Notice on our Lancaster Elk's Lodge memorial board. Jere was very helpful if you had any questions in his area of legal expertise, or in just talking about trends in society in general. And I always enjoyed chatting with the both of you after work when our schedules coincided. May you find consolation, our thoughts are with you. Ron Eastridge

April 30, 2018
Romy and family : my deepest sympathy i always liked jere. may he RIP. Bonnie Schlager
April 26, 2018
Carol, Life can be wonderful, life can be complicated. You and Jere were blessed to find the wonderful. We wish you comfort and peace with the many great memories you and Jere shared.
John and Barbara Titus
April 24, 2018
A great friend and classmate – I will remember in my prayers – Donna M. Kaylor
April 20, 2018
Dear Carol,
My deepest condolences on your loss. This is a lovely picture of Jere, as I remember his smile. His wit was a joy to behold.
May the Lord have mercy on his soul and may Perpetual Light shine upon him.
Kathleen A Magbag
April 19, 2018
So sorry for you loss. Love you.
Dickie Lichty
April 19, 2018
I knew Jere through my 27 years of practice in the Orphans' Court. Jere was always willing and able to provide the advice and assistance needed to assure that matters were properly presented and promptly addressed. Jere served as a valuable resource to the Court, to the Bar, and to the public. -Jeff Reich
April 19, 2018
Rest in Peace Jere, We Love you Aunt Carol!
Services

Friday, May 11, 2018
5:00 PM - 8:00 PM
Windows on Queen (Character's Pub)
38 N. Christian Street
Lancaster, PA

Map and Directions